84/365
The Disneyland Monorail takes a quick trip between Tomorrowland and Downtown Disney and back. You can get on at either station, and you'll need a park ticket since you're either going into the park or already there.
Ride in Style
If you want to sit up front with the driver, you need to board at the Tomorrowland Station. Just ask the Station Master, who will direct you where to stand and wait. The compartment is small, so you won't be able to do this with a group larger than four or so.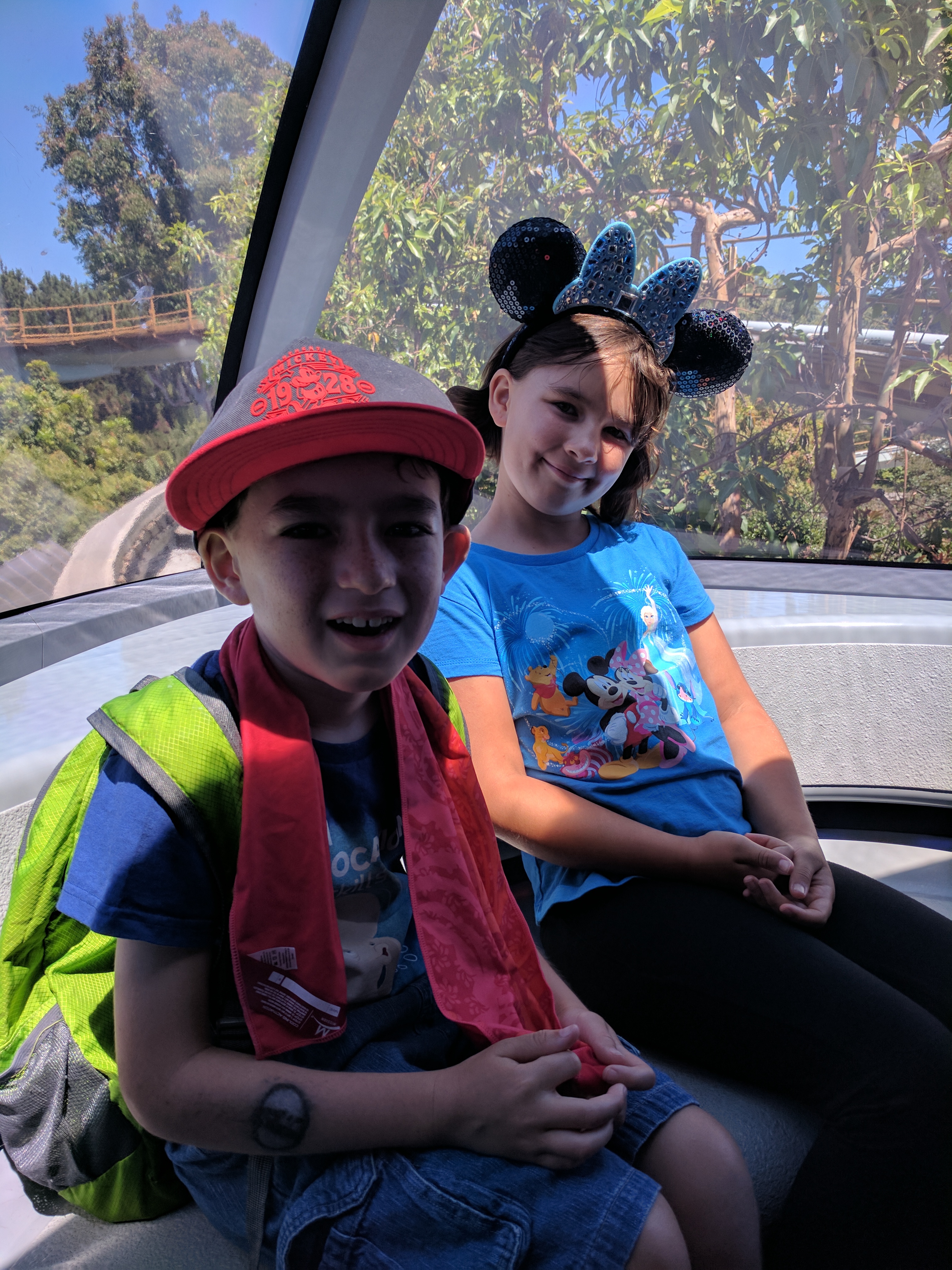 Worth the Wait
We've done this twice. Both times we chatted with the driver and enjoyed the view along the way. You may have to wait if there is another group in front of you, but you can just hop on and try again another time if you don't want to wait.