105/365
Over the years, we've accumulated a selection of things to help make traveling, especially with kids, a lot easier. Here are our top ten. If you'd like to take a gander at the full list of our tried and true, check out my Amazon Recommendations page. Otherwise, if you see a product you'd like to purchase, the titles are clickable directly to Amazon. If you use my links, I do earn a small commission from the sale, so thank you for supporting my site!
My husband got this little stand from Amazon several years ago and uses it to prop up his phone on plane trips. It folds down to about the size of a credit card and easily slips into a pocket in his jacket or backpack.
This little pocket blanket is perfect for parades, shows, and even keeping warm on occasion. It folds up neatly into its bag and stores in your purse or backpack. It's not very thick, but it does give you a barrier to the ground, and marks out your territory when saving your place.
More and more places are forgoing straws to help reduce waste from single use disposable items. Carry your own with this stainless steel set. The silicone tips make them more comfortable, and the stainless steel makes it easy to clean up. We use these straws at home around town and when we travel.
Anyone who suffers from motion sickness needs these bands. I wear them for air travel, road trips when I'm not driving, and theme parks. They're basically like a sweatband, only smaller, with a little piece of plastic that puts pressure on the acupoint near your wrist.
If we are going to be traveling in hot weather, I am sure to pack cooling towels for each of us. These little gems are heavenly on a hot day. You just get them wet, snap them, and place them around your neck, head, or wherever you need to cool off. We have two types, and I prefer this type of lightweight breathable fabric as opposed to the kind in the top picture of us on Grizzly River Run, which has more of a solid weave.
I used to travel with a plug-in nightlight that featured Marvel or Disney characters until I found these. They emit a red light, which is proven to be better at night than bright white or blue light. We use one at home and keep another in the suitcase. They are perfect for plugging into the outlet in the hotel bathroom to help you find your way in unfamiliar surroundings, plus the red light won't fully wake you so you can get back to sleep faster. We also have some battery powered, motion-activated kind to use when the vanity is separate from the toilet, but sadly, Amazon doesn't carry them anymore.
This might seem like an odd one, until you get into a hotel room that doesn't have much storage, or you are visiting theme parks and everyone has various accessories and knick knacks that clutter the room. You can also use this organizer to sort clothes, especially if you pack like we do and bundle outfits together with rubber bands. The kids can just grab and go with a system like this, plus jammies can go right onto their own shelf and not on the floor or the bed. The hook and loop fastener at the top just goes around the closet rod.
I love this charger from Anker. It comes with its own mesh case, so I can trust that it won't damage my phone bumping up against it in my purse, pocket, or backpack. The one I have is thick, but otherwise about the size of my phone. Check the dimensions on the one you order, or you'll end up like my mom with a much too big one for travel.
When we started traveling in earnest, car seats were a concern. I started researching and came across these inflatable booster seats. They are perfect! You can pack them into a carry on, although we don't even usually bother to pack them, opting instead to put them into the overhead bin, loop them around the spinner, and have them handy for the rental car or Uber/Lyft.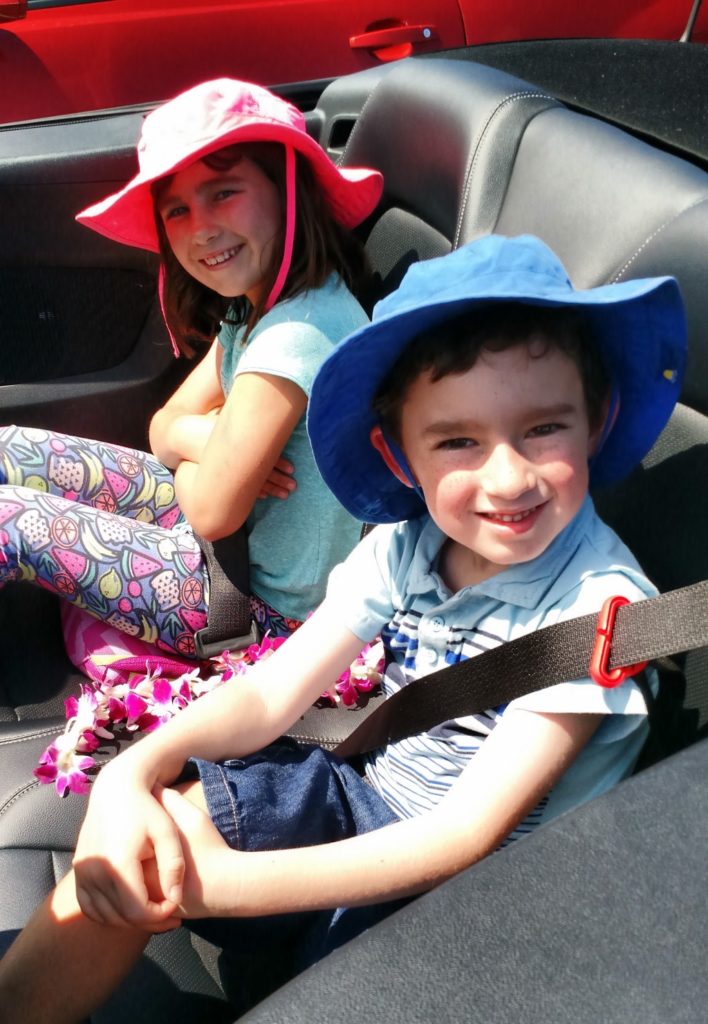 This is my number one travel gadget. Most watertight cell cases use a clasp to close. I always have a hard time undoing and doing up the closure. With this case, you roll the top down, and it uses hook and loop to keep fastened. It has a padding inside to help it float if you are in the pool or at the waterpark. The outside plastic allows you to operate the phone inside the case, so you can still take pictures and even video if you don't mind the sound muffled. I was just thinking that I should have used this case when we played in the snow. Our phones kept shutting down due to the cold, but this handy gadget probably would have protected them!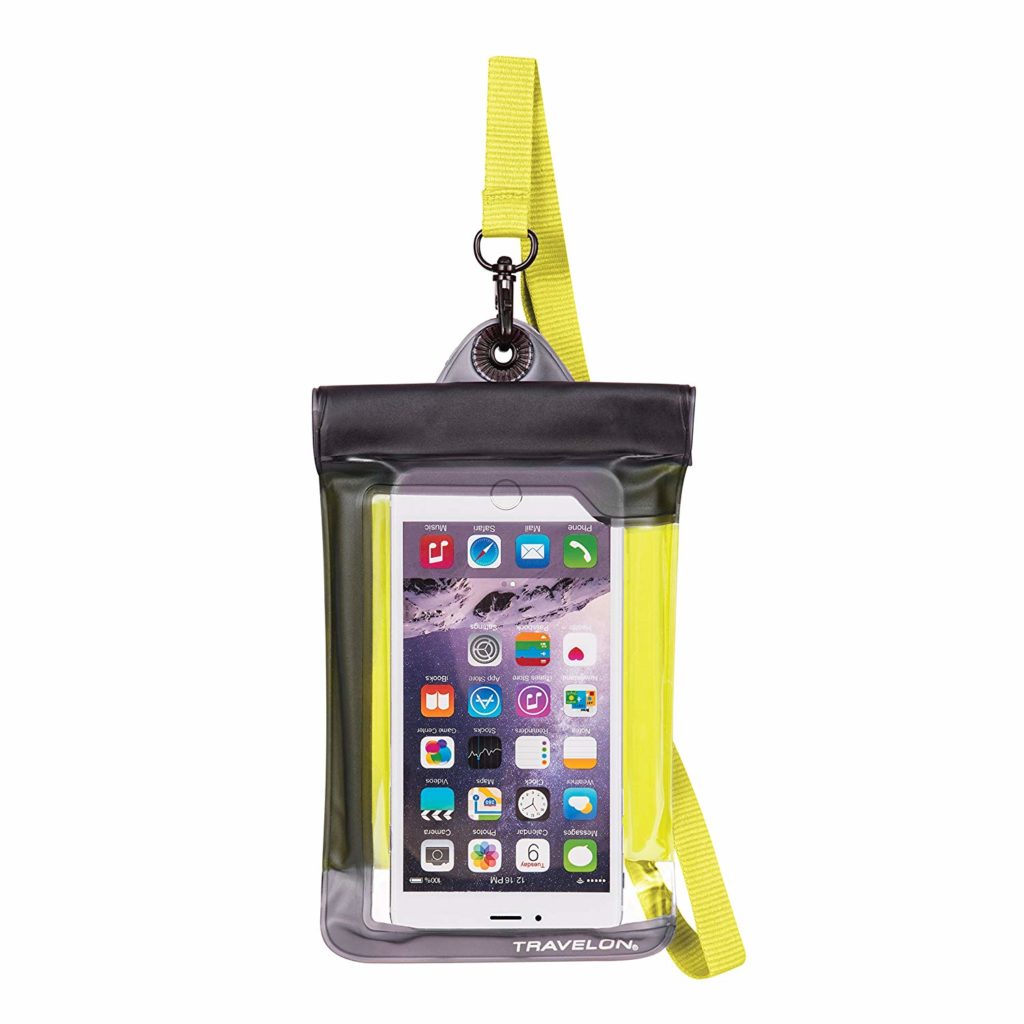 What travel gadgets can you not live without and would add to this list?