Day 117/365
I know a lot of people are inclined to want to sit up front on rides if they have a choice, but I'm here to tell you that the back is the best!
Riding in the Back Since 2016
We first learned this little secret from a Cast Member on Seven Dwarfs Mine Train when we visited the Magic Kingdom in 2016. While the front can be thrilling because you see everything first, the back is the most exhilarating. This is because when you're in the front, you have to wait for the rest of the cars to catch up behind you before you go down the hills. In contrast, you get to feel the entire length of the drop if you are in the back.
Best Rides for the Back
This especially applies to Big Thunder Mountain Railroad and the Incredicoaster at the Disneyland Resort Parks. We always ask for the back on these two rides. Cast Members will usually have you wait off to the side until a spot is available, but it is definitely worth the extra wait of a minute or two.
Rides Not Worth Waiting
I've seen people wait for certain spots on Space Mountain, so maybe the back is better on that one, but the cars are not as long as the other two coasters. The ride vehicles on Matterhorn are definitely not long enough to make much difference, so it's better in the front, but you'll have to fight amongst your party members since only one person can be in the very front!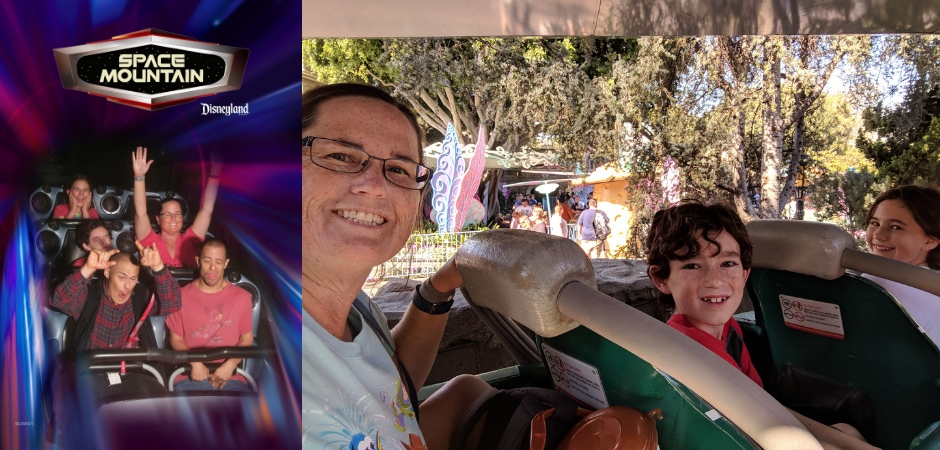 Which do you prefer, the front or the back?