Day 98/365
If you use the links contained in this post, I may earn a small commission. Thank you for supporting my site!
Starting today and continuing through Monday, January 13, my partners over at Get Away Today are celebrating their 30th anniversary by giving away over 70 hotel stays and other vacation-themed experiences. Read on to find out how to get in on this epic giveaway extravaganza!
Enter to Win
It's super easy to enter. You just need to go to the Get Away Today 30th Anniversary giveaway page here and fill out the forms for each day's prizes and click the check boxes, and you're entered. If you want MORE entries, you can share the giveaway on Facebook or by email. You do have to click on each giveaway in order to enter, and there are a lot of them, so block out 5-10 minutes in your calendar each day to make sure you're entered to win!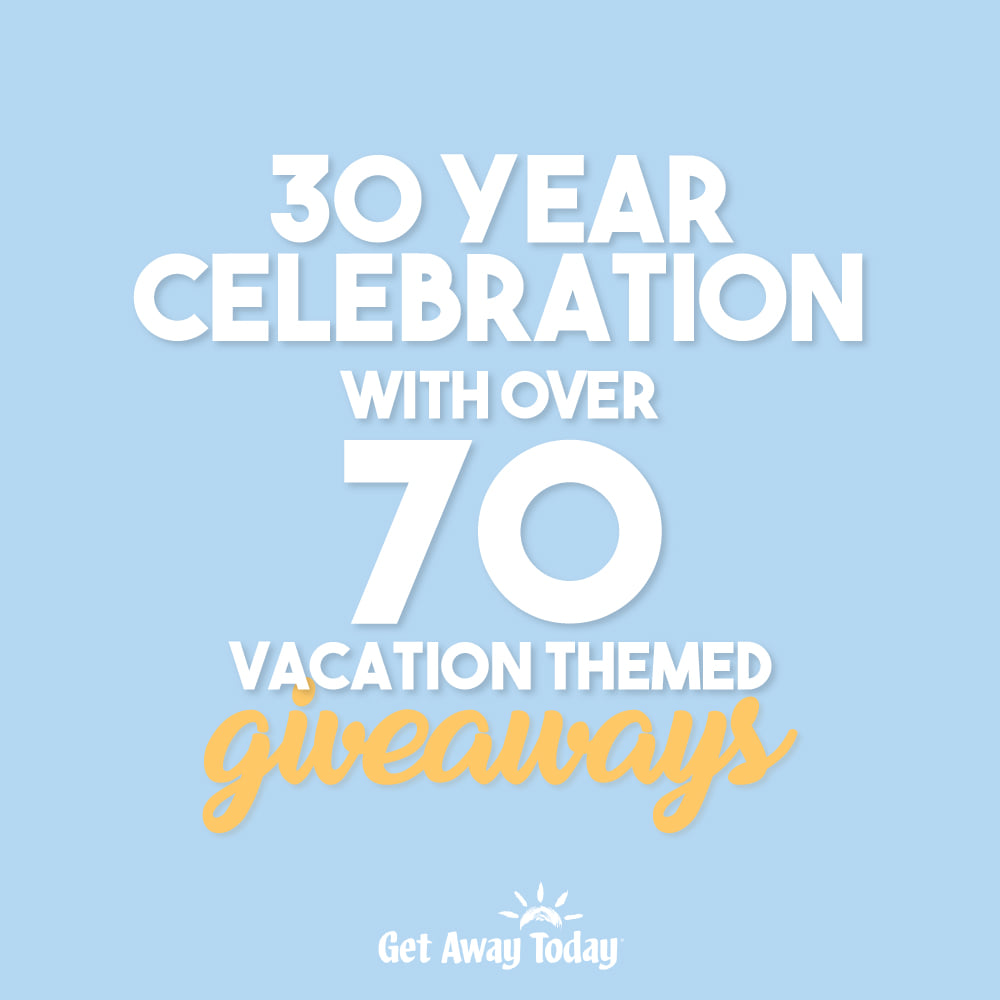 Double Discount Code
Maybe you can't wait to win one of these fabulous hotel stays. Don't forget that through Tuesday, January 7, 2020, you can save an extra $20 on your Disneyland vacation package of at least two nights and two tickets with my bonus code MagicTravel20. Simply click here or on any of the Get Away Today links in this post to check out their great deals.
Check Back for Updates
Since there will be new prizes to win each day, I will update this post with my thoughts on the new additions to the giveaways. We've stayed at many of the Disneyland area hotels, so hopefully I can give some insight into the different properties and prizes. Really, though, who couldn't use a free vacation-themed prize?
Day 1: Hotels and Shuttles
Today's giveaways are all hotels we've never stayed in. This is very unusual because we've staying in many hotels near Disneyland. We do have a stay coming up next month at the Courtyard by Marriott Theme Park Entrance. The kids and I are especially excited about this one because I was able to book a Disney View room on points! I can't believe my good luck!
You can also win a round trip shuttle service to and from the airport. We usually take Uber or Lyft, but it would be nice to have a service to schedule and not have to worry about it, especially if you are coming from LAX!
Day 2: Greater Orange County Hotels
The hotels on today's list represent a greater distance from Disneyland, but can be a great addition to any SoCal vacation. Our friends love to vacation at the Huntington Beach Hyatt Regency every year. We had a great time at Knott's Berry Farm last Spring Break, so that would be a perfect add-on to your Disneyland trip, especially with transportation included!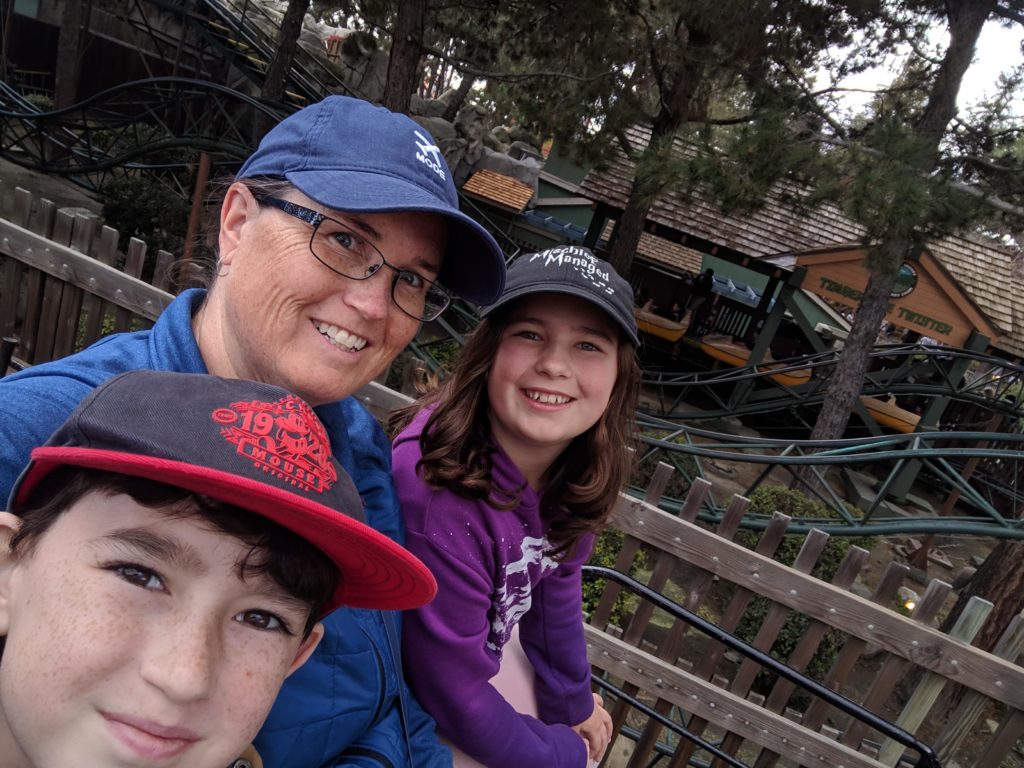 Day 3: More DL Area Hotels
We're back near Disneyland and more hotels that we've previously stayed at. Back in the day, I stayed at the Anaheim Majestic Garden Hotel when it was called something else. This had to have been in the 80s or 90s, though, so I'm sure it's changed since then!
A couple of years ago, our Disney Gang stayed at the Residence Inn Anaheim Resort Area in a two-bedroom suite. It was so nice to have space for each family, plus a common area with a full kitchen in between!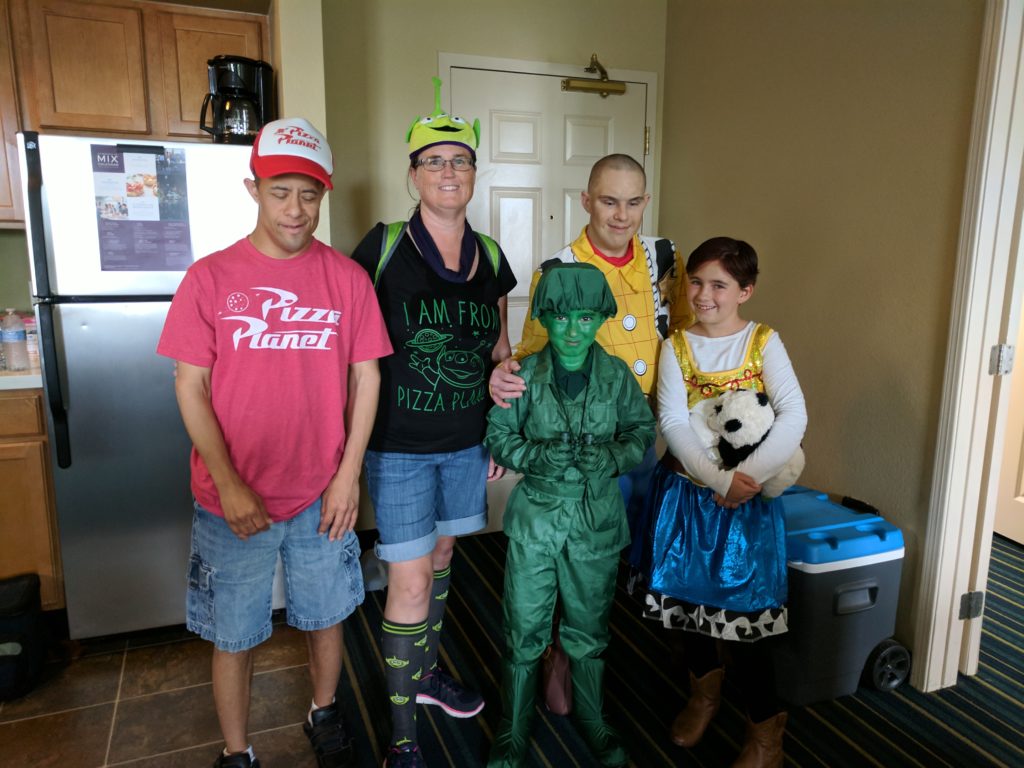 We've also stayed at the Candlewood Suites when it was new, but had some bad experiences there, namely dirty hallways and a cold, unkempt pool. Hopefully they've corrected those problems by now.
Day 4: More Hotels Plus Fun!
We've heard a lot of buzz about the Great Wolf Lodge lately due to their opening here in Scottsdale. They have a property in Orange County as well, and I've heard nothing but rave reviews.
Hotels on this list that we have stayed at include the Anaheim Marriott Suites and Hilton Garden Inn. The Marriott was a work trip for my husband that the kids and I tagged along on. It was nice to have a door to close off the other part of the room, plus all of the extra space to spread out.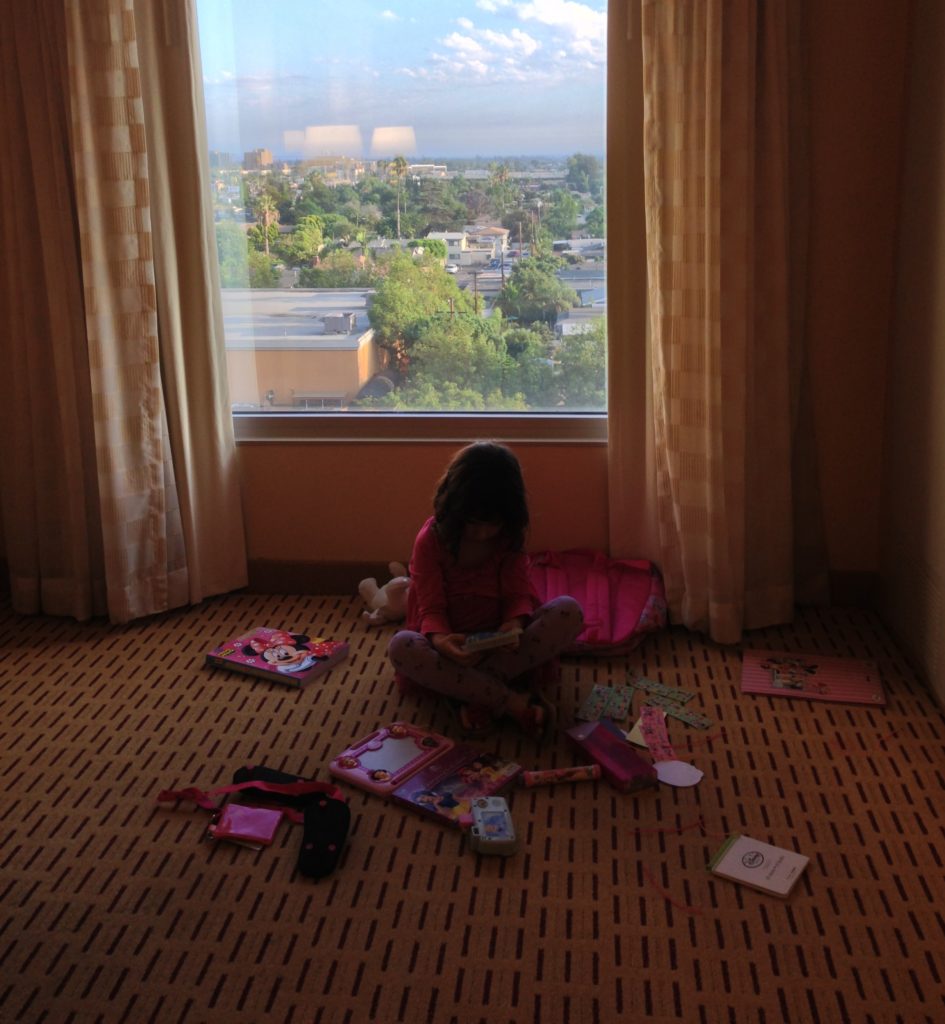 The Hilton Garden Inn is a nice property with a paid shuttle to and from the parks. We had free breakfast with my Hilton status, but breakfast is included if you book through Get Away Today.
The kids are insanely jealous that I got to go to the Pirate Adventure Dinner without them while I was in Anaheim for a conference. It was a lot of fun, and even more lively than the Medieval Times Dinner!
Day 5: Walk-able Hotels
Today's selections are chock-full of hotels that are easily walk-able to and from Disneyland, and we've stayed at quite a few of them.
Right now, we are at the Camelot Inn and Suites. You can get standard rooms or a great family suite that sleeps six. It's nothing very fancy and doesn't include breakfast, but the location and price can't be beat.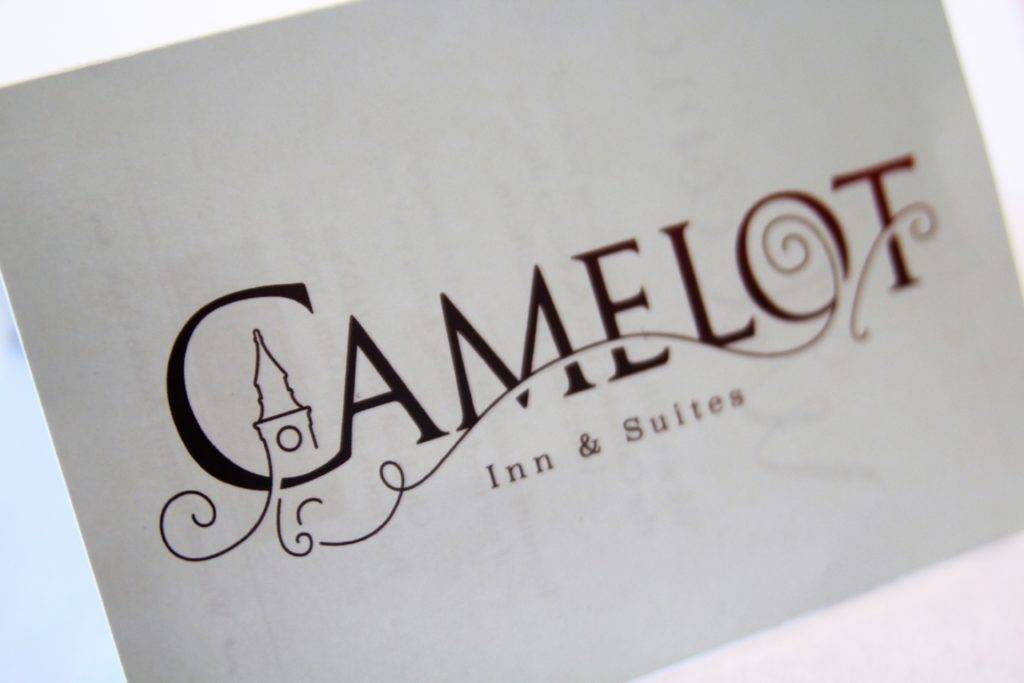 Many years ago, we stayed at the Tropicana Inn & Suites, but have stayed away since their renovation. I think I tend to shy away from properties I can't book online, and their suite rooms are only available by calling. They serve a continental breakfast, which isn't great, but it's better than nothing!
We've stayed at the Castle Inn & Suites several times, once with my extended family, another time on a girls' trip PK (pre-kids), and then with our own little family several years ago. While it had many different room options when my extended family stayed there, I'm pretty sure they only have standard rooms now.
Another property we've stayed at a couple of times is the Springhill Suites Main Gate. Don't let the name fool you, though. It's quite a hike to the main entrance. Their other property is definitely a closer walk. However, you can't beat the cleanliness, service, and amenities, with a free hot breakfast and heated pool and hot tub.
Day 6: Convention Center and Universal Studios Hollywood
It looks like the hotels for today's giveaways are centered around the Anaheim Convention Center, which is a great location because you can either walk or take the shuttles from the Toy Story parking lot. Also featured is Universal Studios Hollywood and the Sheraton nearby.
The only hotel that we've stayed at on this list is the Sheraton Universal. I didn't like this hotel as much as the Hilton next door, but the location is great for a day or two at Universal Studios Hollywood. As for the Express Passes, I'm not sure if those include entrance tickets, so I may not find as much value out of those.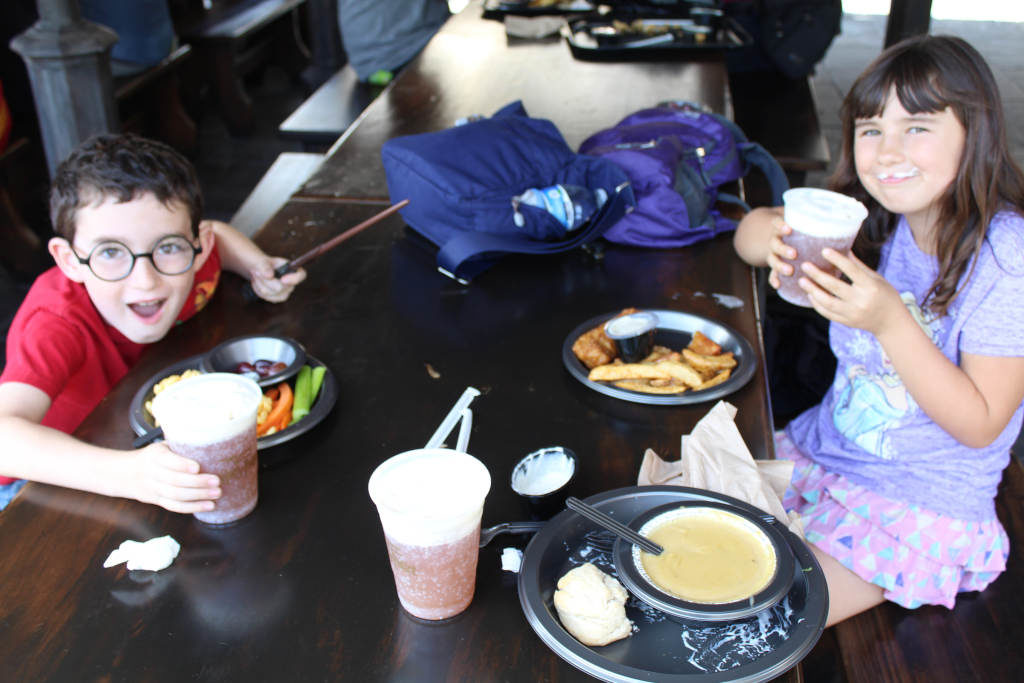 While we didn't end up staying there, I did have a reservation on the books for the Best Western Raffles. I liked it because of the myriad of room configurations they offer. It's a bit difficult to see all of them unless you pick a date that's far enough out to show you the gamut of offerings. They're right next to the Toy Story lot to make transporting to and from the Parks super easy and offer a full hot breakfast each morning.
Day 7: San Diego and LEGOLAND
We love San Diego! It's been a family destination from childhood since my favorite cousin lives there. While we've never been to any of the hotels today's giveaway list, we have been to LEGOLAND a couple of times. It is a lot of fun, and we've been when the kids were younger and a bit older, finding different things to do each time.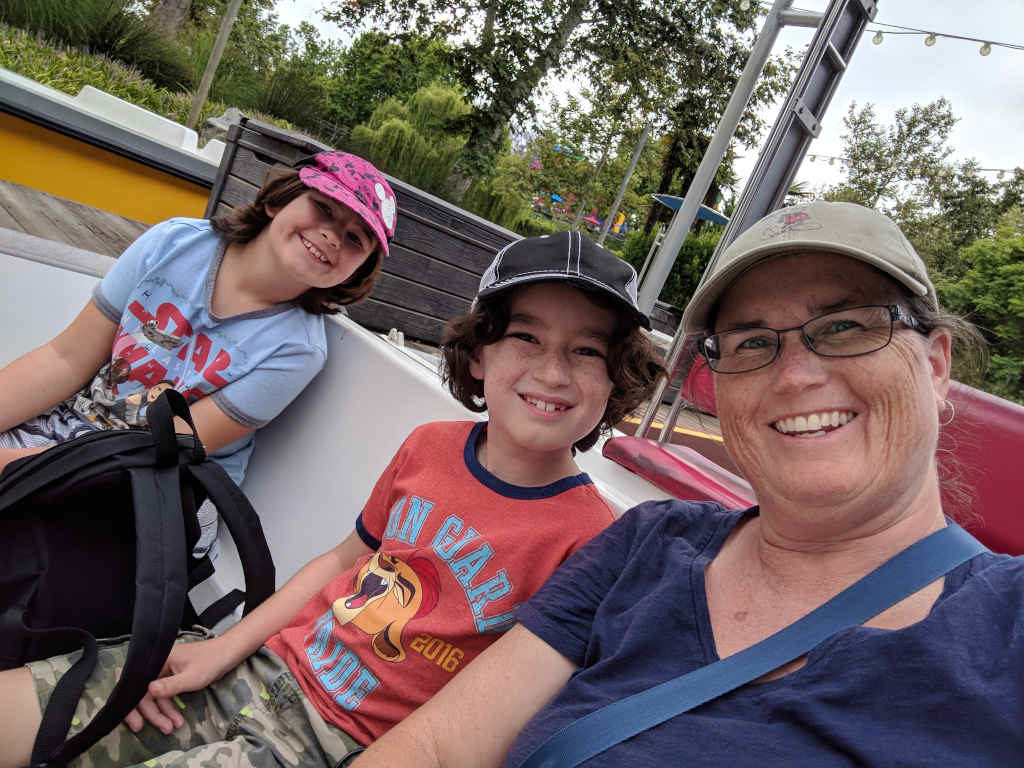 Day 8: San Diego and the World Famous San Diego Zoo
San Diego knows how to zoo. There are two locations, so be sure to choose the one nearest to where you will be since the original is in Balboa Park in San Diego proper, whereas the Safari Park in much farther north in Escondito, about halfway in between San Diego and Carlsbad where LEGOLAND is, but further inland. You can't go wrong if you need to choose one or the other. Both parks are top-notch and offer a wide variety of exhibits and activities.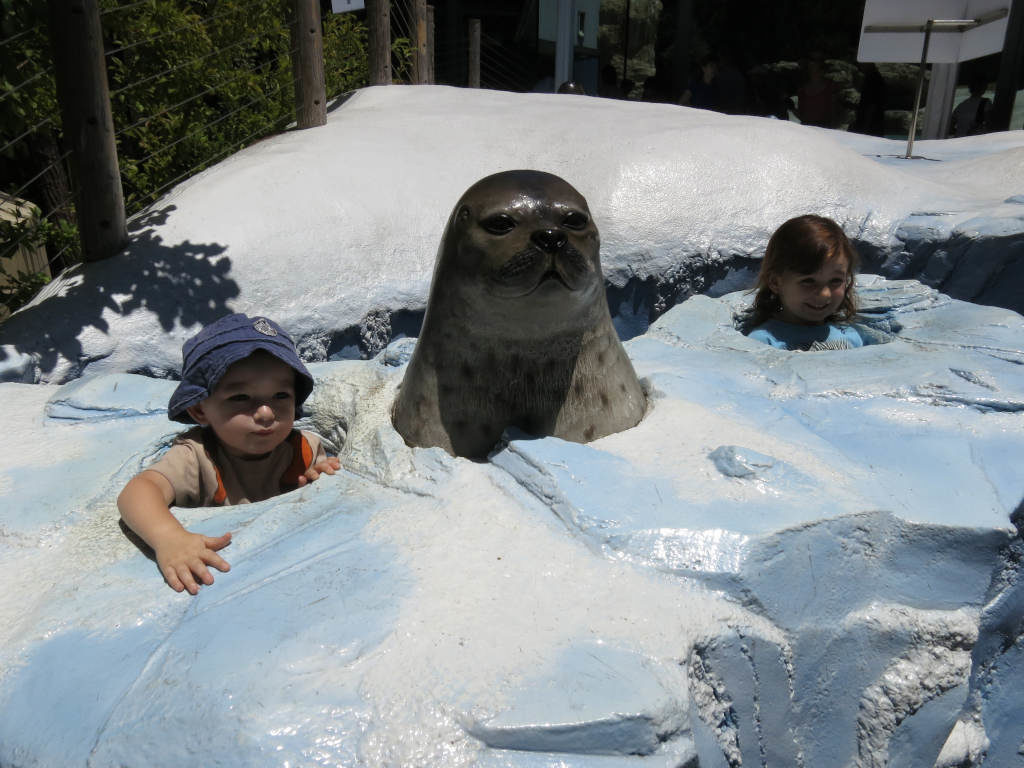 The only hotel I've stayed at on this list is the Days Inn where my family all camped out for the weekend of my cousin's wedding. Apparently, it's now the highest-rated Days Inn in San Diego, so that's something, although it was pretty basic when we stayed there over 10 years ago.
On our last trip to San Diego, we were within easy walking distance of the Midway Museum, so that was an easy choice for us. San Diego is a Navy town, and the Midway celebrates its history in grand fashion. The kids love to imagine what life was like for the sailors on the Midway, and you can get a wonderful audio tour free with your admission to the museum to listen to the sailors tell their own stories.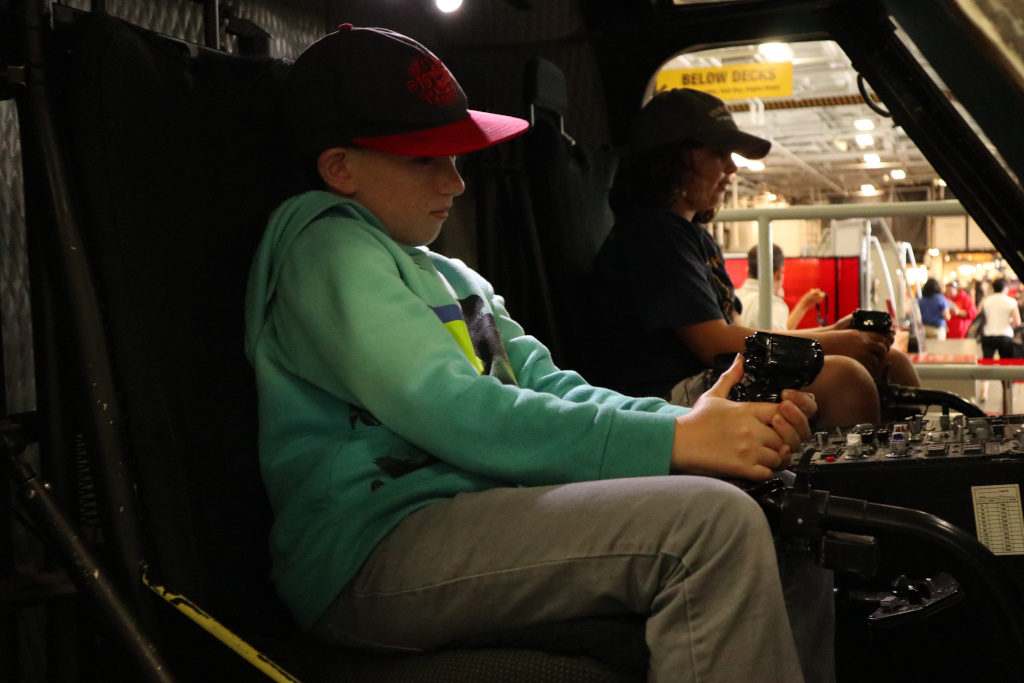 Day 9: More San Diego Fun
The Get Away Today Giveaways round out with more hotels and fun from the San Diego area. Although we haven't stayed at any of these hotels, we love going on Harbor Cruises, and we've been to Sea World, too.
No visit to a coastal city is complete without a harbor cruise. We've done ones in LA, Seattle, San Francisco, New York, Costa Rica (not really a harbor cruise), and several times in San Diego. Their cruise is split up into two different routes: the North and the South. You can opt for either or both. The South Harbor features the Navy shipyards, while the North tour turns around near a sea lion pier.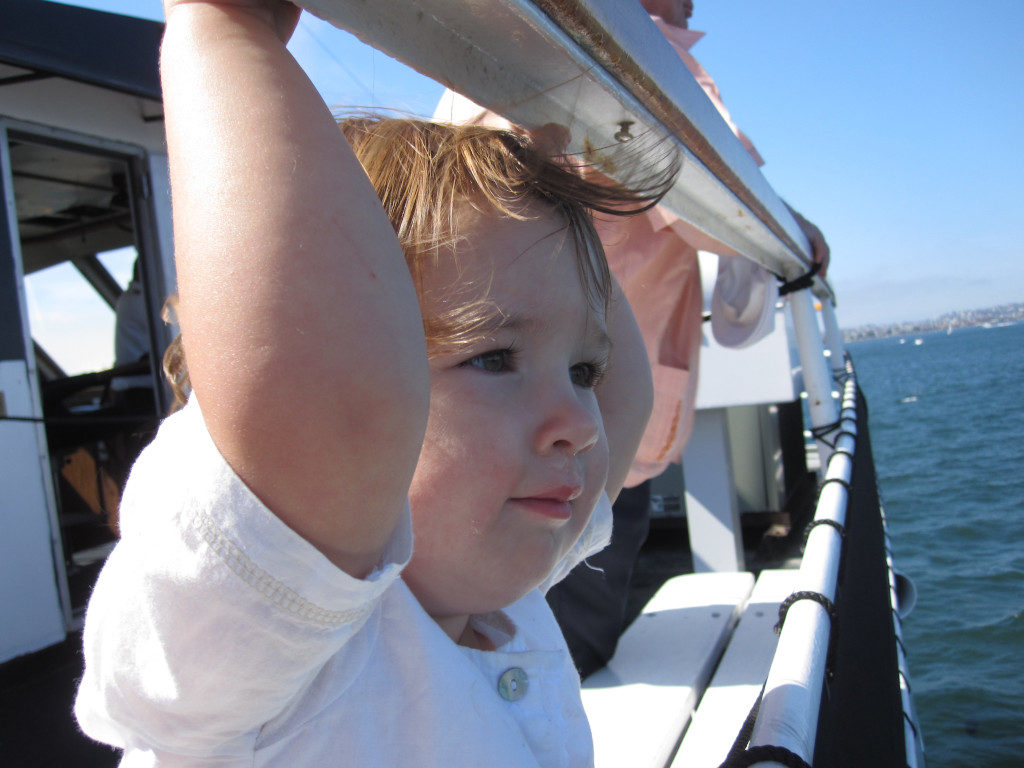 We've also been to Sea World a few times when the kids were younger, but I haven't been able to bring myself to go there since Blackfish came out, even though I never actually watched the movie. I know it's still a very popular attraction in the San Diego area.
Today, January 11, 2020, is the last day for new prizes, but you have until the end of the day on Monday, January 13, 2020 to enter all 76 of the giveaways.
Enter to Win!
Check back on this page each day, or bookmark this post to read my thoughts on each day's giveaways. Good luck!