187/365
Two new Disney Challenges went live this week. The regular Disney Challenge went live on the first Monday of the month, and the new Marvel Challenge went live on April 1. Hey, those were both on the same day, and that's not fooling!
Disney Challenge
Every first and third Monday of each month, Disney Movie Rewards puts up a new trivia challenge that you can play to earn five bonus points. This month, they have added a new question so that you now answer four questions that are multiple choice, and then three questions that you pick out three correct cards from an array of six. Sounds complicated? It's not! While the questions can be hard, you still earn your five bonus points whether you get them right or not. Check under the Earn Points tab or click here for this week's game.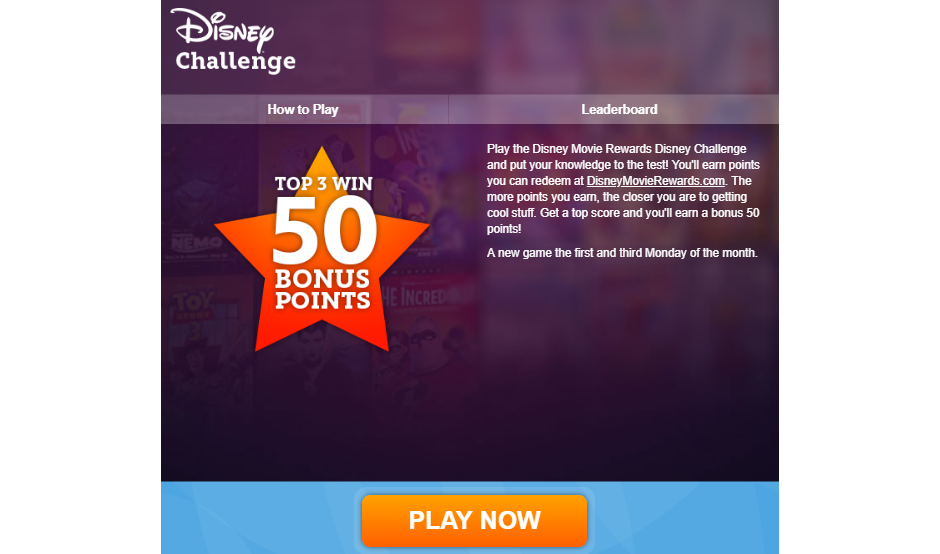 Marvel Challenge
Once a month, Disney Movie Rewards puts up a new Marvel Challenge in conjunction with their 10 Years of Marvel celebration. You can find the new challenge on one of the cards on the Marvel page after the first of the month, but if the link is not working, check here for the new game. While the card array is not a part of this game, there are more questions, eight to be exact. They really do test your knowledge of the MCU, but you can earn your five bonus points whether or not you get them correct. It is fun to try, though!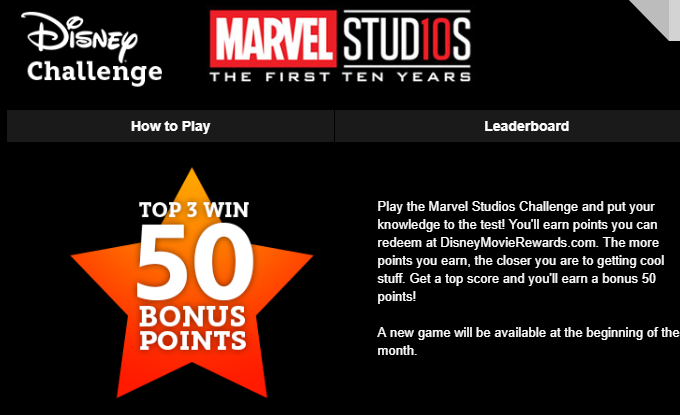 Disney Movie Rewards
The reason you want all of these points is that you can earn free Disney gift cards. I just turned in points from seeing Dumbo and Captain Marvel, and as soon as they post, I've got my eye on the Captain Marvel gift card. That's $5 more towards our Disney trips without doing anything more than a couple of extra steps!