Day 143/365
While we are on trips, we tend to do a fair amount of ride sharing. We don't usually get a rental car because, between figuring out how to drive around a new place, tolls, and parking fees, ride sharing is the way to go. I'm going to break down the two most popular types of ride sharing, and first up is Uber. (Click here to read my article on Lyft.)
Get the Uber App
First of all, you need to download and sign up on the Uber app. It's fairly straight forward, but do make sure you are not signing up to drive like we accidentally did with my husband's account. I had referred him in order to get the free ride, but we could never redeem his free ride because his app thought he was a driver. Rookie mistake! If you sign up using my referral (and don't sign up as a driver!), you and I will both get a discount off our next rides.
Set Up Your Account
Make sure you put in all of your information so that you will be ready for your first ride. You can even set up different profiles to keep personal and business rides separate. There's a family function so that you can schedule and pay for family members' trips with ride notifications to alert you that they've been picked up and have arrived at their destination.
Consider Payment Options
Payment is the most important thing to set up ahead of time, of course. Uber accepts all sorts of forms of payment, from gift cards to Google Pay. They also accept Venmo, PayPal, and Commuter Benefits. I usually keep one of my travel rewards cards as the default, but sometimes I switch depending on if Freedom has a bonus category or if I've used my Sapphire Reserve travel credit. For the future, I may look into buying Uber gift cards from an office supply store with my Chase Ink Business card that earns 5x rewards so that I can maximize my Uber purchases.
Finding Your Pick Up Spot
Most airports have a designated spot for ride shares to pick up. In Burbank (BUR) and Santa Ana (SNA), you have to walk quite a ways from the terminal to find the pick up spot located in the parking garage. In Phoenix (PHX), pickup is on the second curb along with all of the shuttles. At Orlando International (MCO), and San Francisco International (SFO) it's right on the curb. Usually, the app will give you directions on where to meet your ride if it is different from the curb.
Put in your Destination
If you are not at the airport, you can have the app search your current location and put in your destination, and usually it's pretty accurate. You can even see the estimated price of the ride before you book it. Sometimes a driver will call or text you when on the way just to confirm you are ready and waiting. The app will let you know the driver's name, and the make, model, color, and license plate number of the car so you know what to be watching for. You can watch the car's progress to your location on the map. It's a lot of fun to see the mini car getting closer and closer!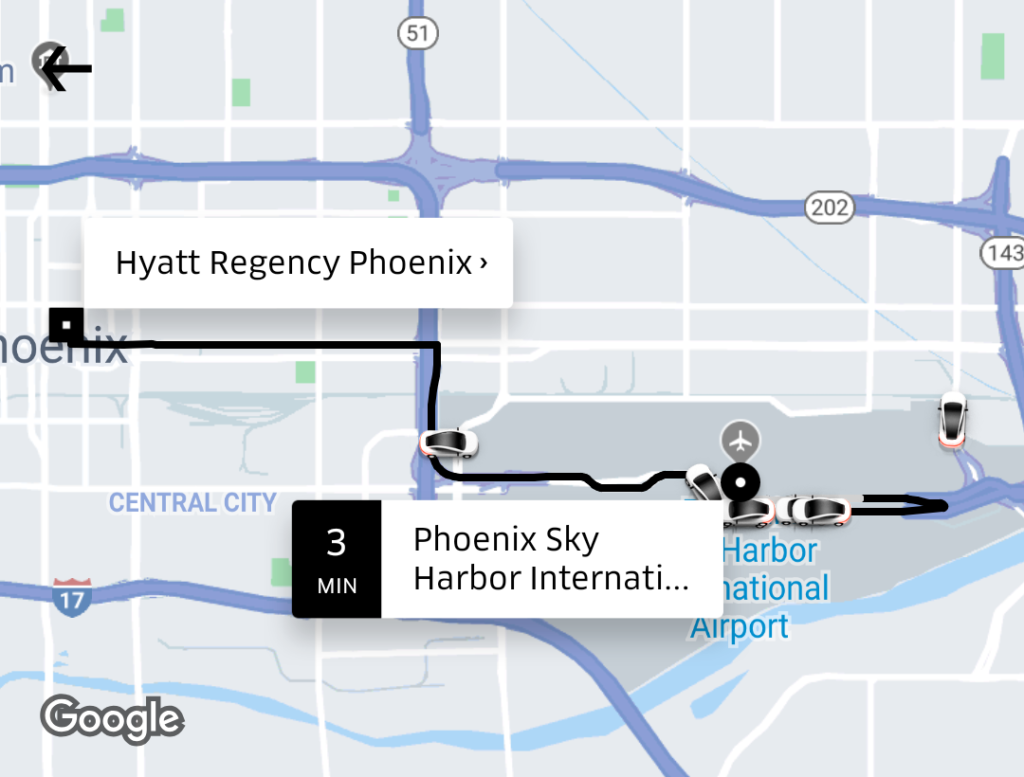 Tipping
Uber has added a tipping feature to their app so that you can have a completely cashless experience. I will usually tip for a good, courteous driver, especially if he or she helped me with luggage, and I take the time to rate the driver, too, because that helps let Uber know who is and isn't doing a good job, although we've never had a complete dud.
Visa Local Offers
You can earn Uber Cash by signing up with Visa Local Offers. A percentage of your purchase at select restaurants and shops that participate will show up in your Uber Cash account for you to get some savings off of your next ride. You do have to choose to spend it or not, because instead of showing up as a discount, it's now listed as a payment option and lumped in with your gift cards and other Uber Cash. It also appears that you can save between 2% and 5% by preloading your Uber spending.
Uber Eats
Another aspect of this service is Uber Eats, where instead of picking you up, the driver picks up food from a local restaurant and delivers it to you. My favorite local Mexican food place participates in Uber Eats, but I've never used the service. I had a friend who was driving for Uber and became very confused the first time she received an Uber Eats order. She thought she was picking up a fare at a restaurant when she finally realized she was supposed to pick up their food!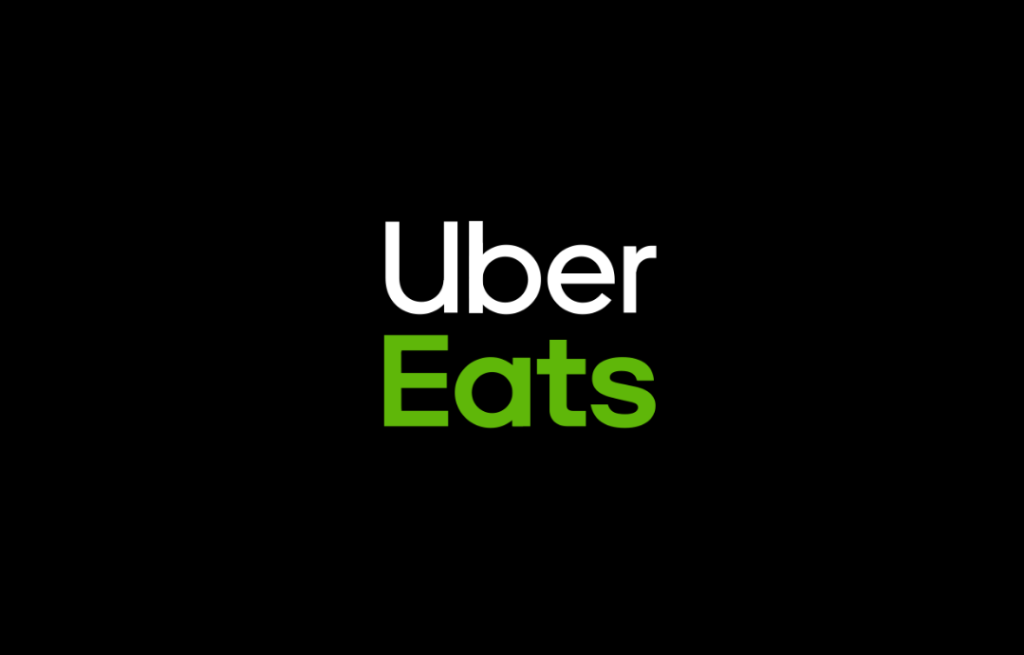 Using Uber To Plan a Trip
Before I decide to either rent a car or not rent a car at a destination, I like to consider all angles: parking at the hotel and/or venue, tolls, and ride sharing. Uber helps me in this pre-trip planning phase because I can go in the app and choose any origination and destination to see how much an average trip will cost. Due to surge pricing, I will sometimes even wait until a similar day and time to make sure I won't be paying more, such as after a concert lets out, during rush hour, or after the fireworks at Disneyland. These are all times when ride sharing may be more expensive and should be taken into consideration. I will add up my ride-sharing trips to see if the back and forth to the airport and/or to a venue will cost more than a rental car and parking fees. Usually, ride shares win because they are relatively inexpensive, especially if you are staying longer at one attraction or your hotel charges for parking.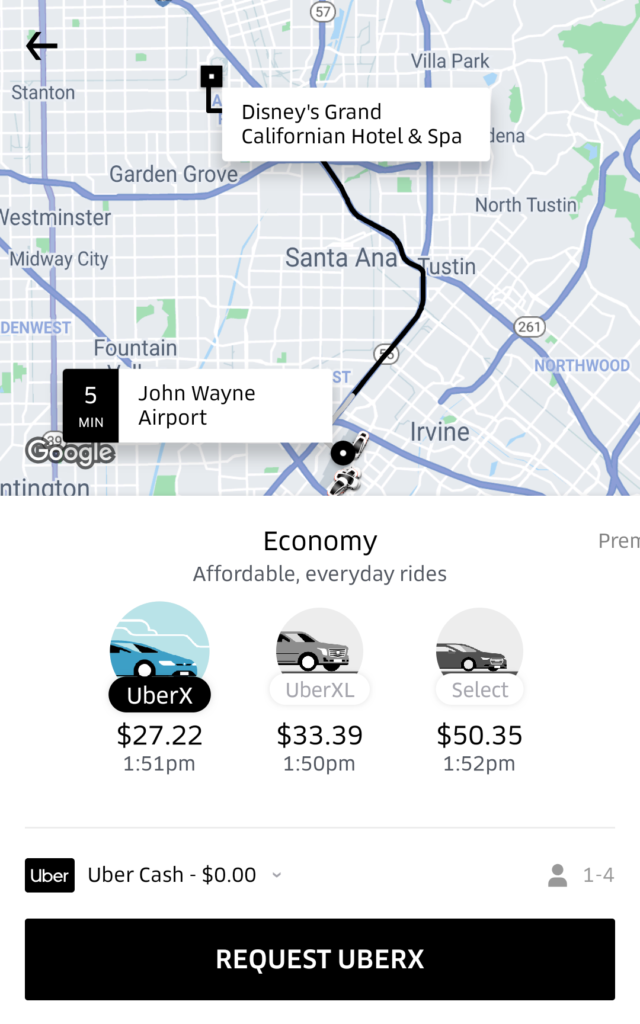 Car Seats and Uber
Obviously, you are getting into a car just like you would at home, so you want to make sure your children are safe. In some cities, Uber has the option to hire a car that has car seats called Uber Family. We have never used this service, mostly because it is limited to a handful of cities. Instead, we bring Bubble Bums on trips with us whenever we need to get into someone else's car. These lightweight, inflatable booster seats raise the child up to the proper height for the seat belt to fit properly. You can see which cities have Uber Family so that you can plan ahead if you need to bring your child's car seat with you or not, especially if he or she has not yet graduated from a 5-point harness to a booster.
Comparing Uber to Lyft
In my next post, I break down Lyft and compare it to Uber so that you can make an informed decision. Quite frankly, they are very similar, and I simply compare them in the app for each new trip, going with whichever will save me the most money.