118/365
Over the summer, we had a family party to attend in the East Bay, so we decided to tack on a trip into the city of San Francisco. We had done a similar trip a few years ago, but it was a bit of a stressful flop. All of us wanted a redo.
Transportation
It's a good 13 hour drive from Phoenix to San Francisco, so the only way to go to the Bay Area (unless we have sites to stop at along the way) is to fly. Bryan earned a Companion Pass for 2018-2019 through credit card signups, so Carter flew free besides the taxes, and Bryan used points for his flights. For Maggie and I, I decided to take advantage of a flight sale and book cash tickets for our return flight, but use points on the way there.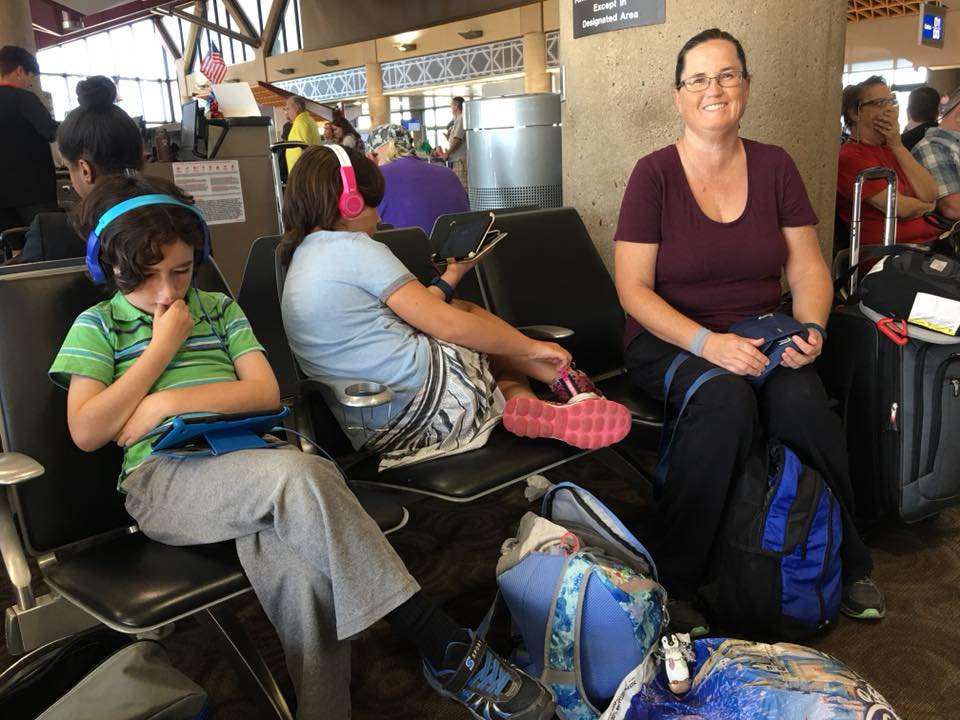 With astronomical parking fees at the hotel, we decided to use Uber/Lyft and public transportation for the city part of our stay. We rented a car from the desk at the hotel to drive to the East Bay for the family birthday party portion of our trip. We almost didn't need the car at all, because the hotel's shuttle could have taken us both back and forth to the airport, and to and from the party since it was within five miles, and the BART could have gotten us to our next hotel, or at least to the airport where the shuttle could have picked us up. However, we more than made up for the cost by driving down to San Jose to visit other relatives on our departure morning. Too bad we hadn't booked flights from there!
Lodging
Last time we stayed in the city, we used free nights at the Hyatt Fisherman's Wharf. This is a super convenient location, but I was interested in staying somewhere else for this trip. Besides, with my leveraged Explorist status with Hyatt, we could get a complimentary upgrade to club level and have access to breakfast and snacks in the lounge at the Hyatt Regency. Unfortunately, Hyatt won't allow you to apply an upgrade if you don't book with them. Without rooms available on points, I had booked through the Chase Travel portal and used some Ultimate Rewards points and some cash. No matter. On our way back to our hotel the first night, we stopped at Safeway to pick up some breakfast and snack items.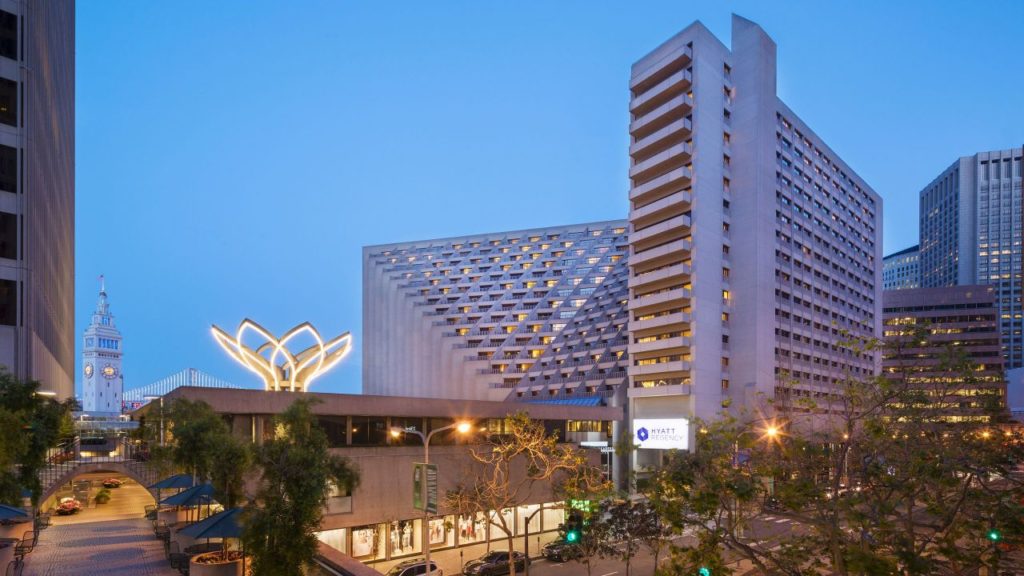 For our East Bay stay, I picked the Hilton Garden Inn right in between the airport and the location of the party. We enjoyed complimentary hot breakfast each morning, and the hotel had an indoor hot tub. Perfect after walking around San Francisco for three days! We used points for this stay since the cash rates were higher for the 4th of July holiday. It was the same with the Hyatt Regency. Taking the trip into the city after the holiday was much higher than before it.
Entertainment
We wanted to see and do as much as possible on this trip, everything we missed the last time. I looked at ticket prices and found that there were a couple of ways we could save money on admission. The Go City Cards are sold by number of days, number of venues, or on a Build Your Own basis. I chose the latter because the three day or three venue passes were more than if we just added the venues we wanted.
This approach also gave us some flexibility because Maggie and I wanted to visit the Walt Disney Family Museum. I had heard that younger kids might not be interested, so I figured that Bryan and Carter could explore the military museums at the Presidio for free while Maggie and I went to the WDFM. The other two attractions we put on the Go City passes were a Bay Cruise and the Exploratorium. With the Build Your Own card, we were able to enjoy 20% off at each of these venues.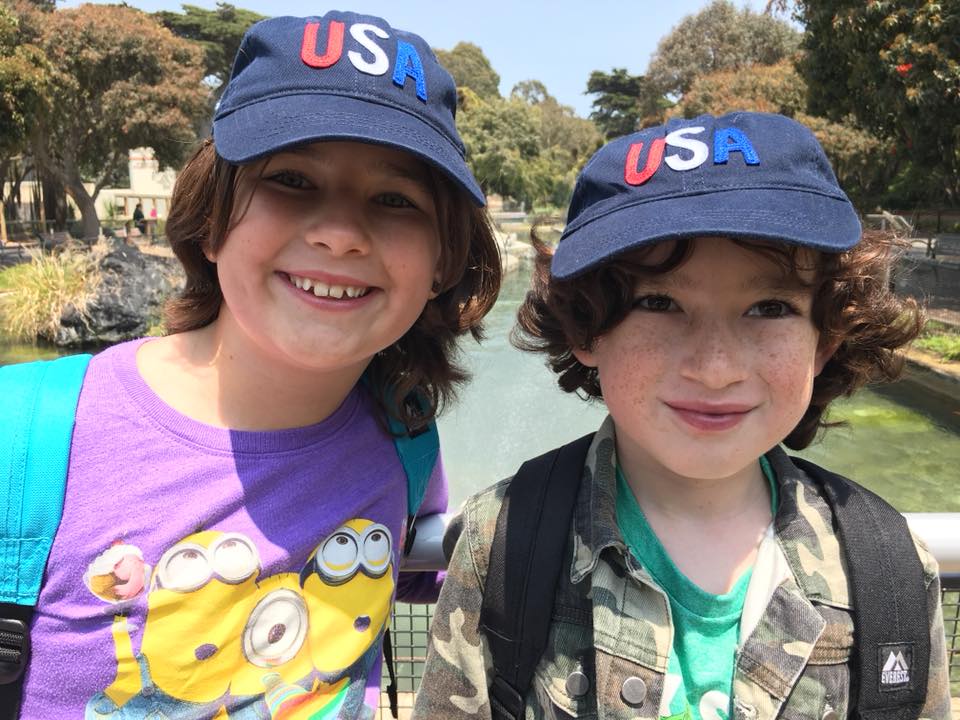 Coit Tower didn't have any discounts since it is a municipal park, but it had a very reasonable entrance fee. On the contrary, the Aquarium of the Bay and the San Francisco Zoo would have put us back a pretty penny. Luckily, we are members of our own Phoenix Zoo, and enjoy free or half-priced admission to zoos and aquariums all over the country with their reciprocity program. The zoo cost us a bit more than half because they wouldn't discount Bryan's admission due to the fact that his name is not on the membership card. (Listing a Guest as the second adult on our membership allows us to take another mom and two kids with us whenever we visit the zoo at home!)
Food
Bryan and Maggie were really looking forward to all the great food the city has to offer. We planned to eat seafood at Fisherman's Wharf and Chinese food in Chinatown. This is definitely where we blew our budget. There were no discounts on food, that's for sure. The only thing we saved on was breakfast in the room at the first hotel since we picked up groceries, and I don't include that in a trip budget since we would have purchased those items at home. Usually, my rule when we travel is to eat breakfast at the hotel, enjoy a meal and snacks out, and then have a snack back at the hotel. While we somewhat stuck to that plan, our meals out cost twice what we normally pay!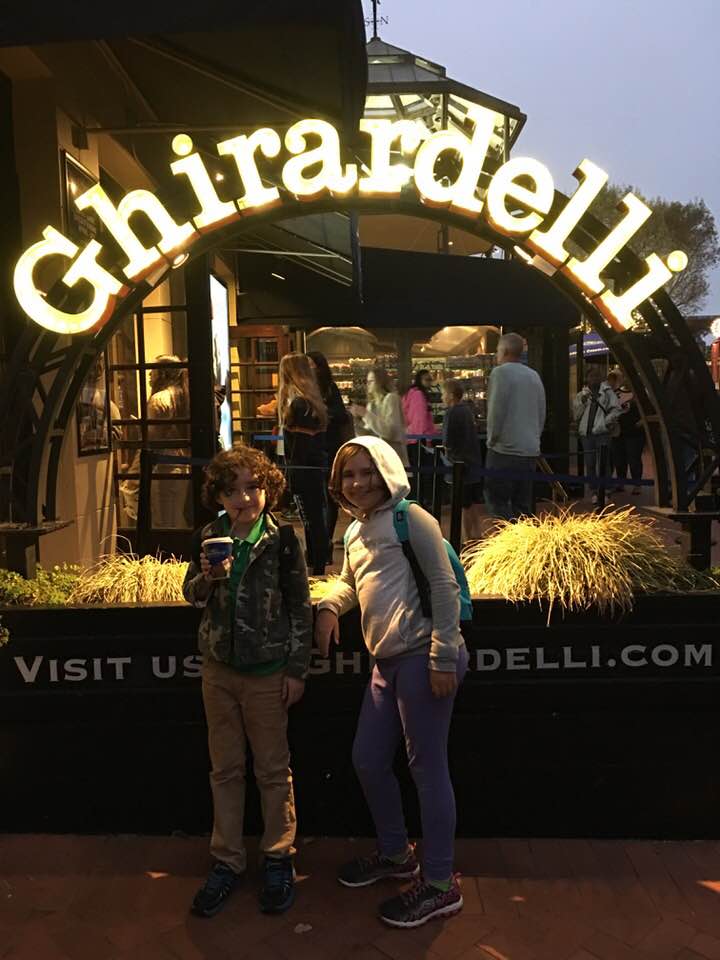 Souvenirs
This year, we started buying a magnet from each attraction we visit on our travels. We wish we had started sooner because our fridge would be covered by now! Usually, we have the kids use their own allowance or earned money to buy souvenirs, but this time we let them each pick out something in Chinatown. Maggie chose a pretty robe and umbrella. Carter got a play sword, and I picked up a new package of bamboo chopsticks.
Savings
I love tracking the nitty gritty of our trips. You can check out our budget spreadsheet here, and the charts below here and here. As you can see on the spreadsheet, we saved over $1000 on a trip that would have cost our family over $2300, a 44% savings. It's telling that our food budget outdid our entertainment budget when you compare by category! I love to see the savings stacked up by category in the Cost vs Value chart. Stay tuned tomorrow for our itinerary and the rest of our photos!