329/365
I'll start off by saying that of course this question is going to depend on a lot of factors. However, if you have all of the facts, you can determine for yourself which is best for each of your trips. In this article, I'll go into depth on the costs of each and how they factor into your decision to fly or drive on your next trip.
My Dilemma
With the new Southwest schedule coming out last week, I'm in a dilemma about our upcoming trips to Disneyland from our hometown of Phoenix. While I love the luxury of flying for each trip, I am getting antsy about using so many points to pay for the flights, and the opportunity cost lost to other redemptions. However, I'm not loving having to pay upwards of $100 to park our car for four days when we won't even use it while we're there. Anaheim is only five and a half hours away by car, but it's also an easy one hour flight. When we had annual passes in 2017-2018, we flew or drove about every other trip.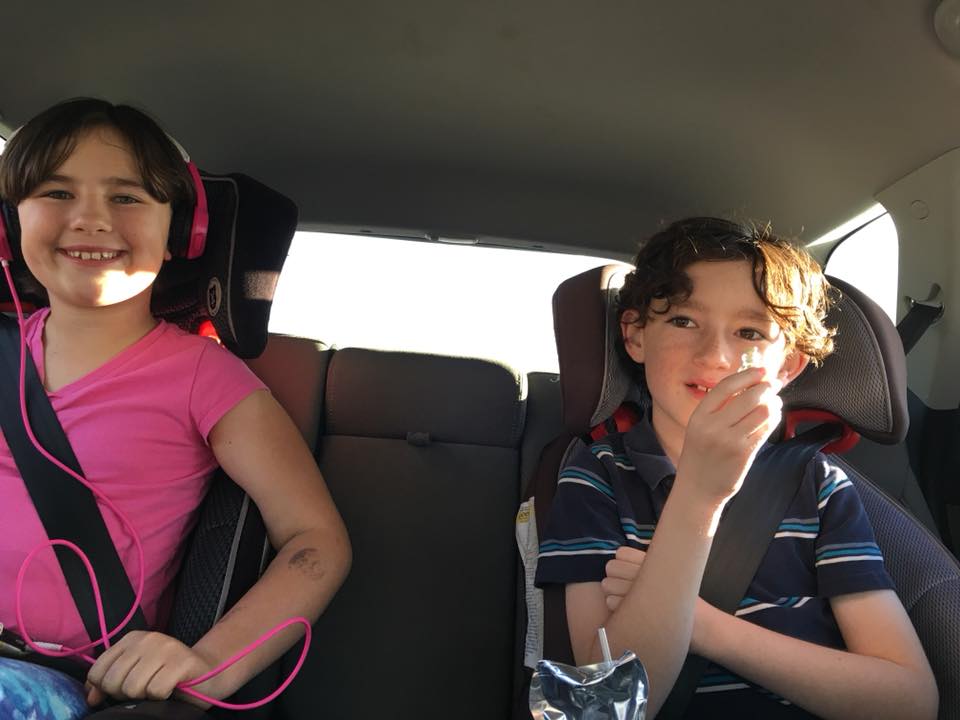 Flights Versus Fuel
For most people, flights are always going to be more expensive. However, we use points for most of our flights, so they literally cost $5.60 for each person each way in taxes. I realize points come at an opportunity cost in how much they might save me when redeeming in another instance, so I have to take that into account as well. For the fuel side, you can go to the US Department of Energy's website to calculate a particular trip based on the fuel economy of your specific car. Don't forget to calculate both directions and add in some for side trips if you have any planned.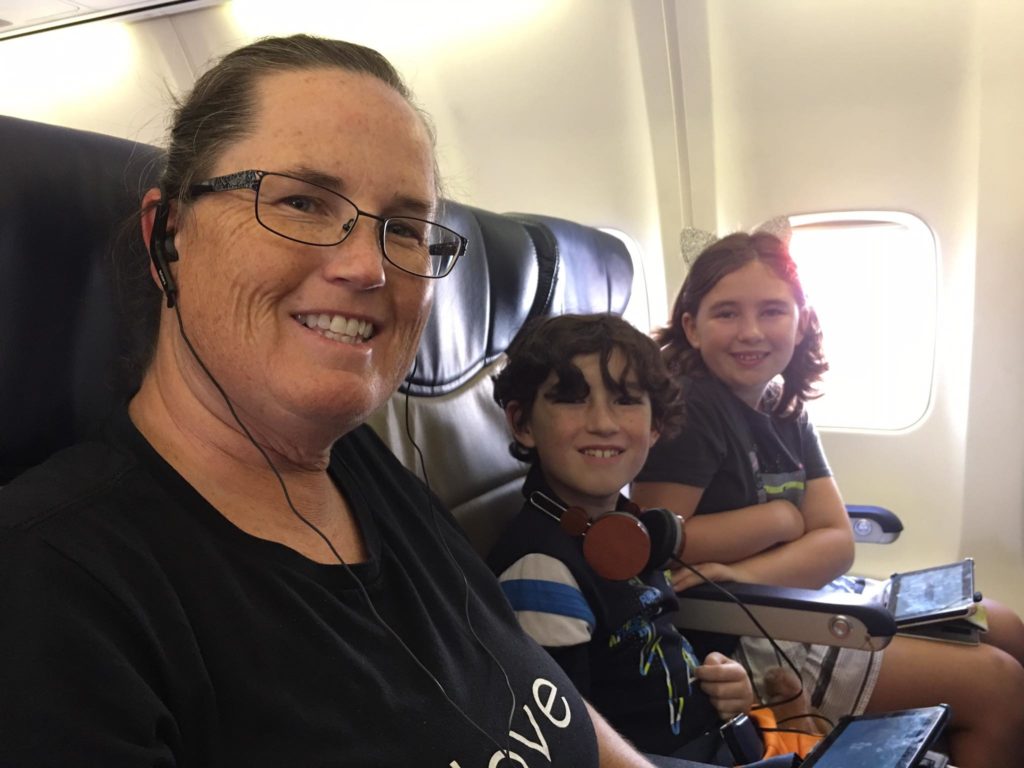 Hotel Parking Versus Rideshare
Since you will need a ride from the airport to your hotel and back, you will have to calculate the cost of those trips, unless your hotel has a free airport shuttle. You can go to Uber's website and simply enter your origin and destination to get an estimate of the fare. Since this is only an estimate, it's best to do this on a similar day and time that you plan to travel to account for traffic and surge pricing. Make sure you also calculate any side trips you intend to take. On the other hand, if you are driving, calculate the price of parking at your hotel. This may or may not include tax, which is a whopping 17% at hotels near Disneyland.
Other Transportation Costs
If you will be taking lots of side trips or you don't want to mess with a rideshare, you could rent a car. This will really hike up your costs for flying since you will have to pay for the rental car plus hotel parking. If you are visiting a city with a good public transportation system, you could do without a rental car to save money. Of course, figure the cost of public transportation into your expenses. We've relied solely on public transportation in Seattle, New York City, Washington, DC, and San Francisco on our trips. It helps to do some research ahead of time to know if your destinations are included in city routes and what it will cost your group. In San Francisco, for instance, we took public transportation to the zoo, but used Uber on the way back since I had a credit on my account, and the two trips cost our family about the same amount. In DC, you can buy a tourist pass that covers most public transportation for seven days.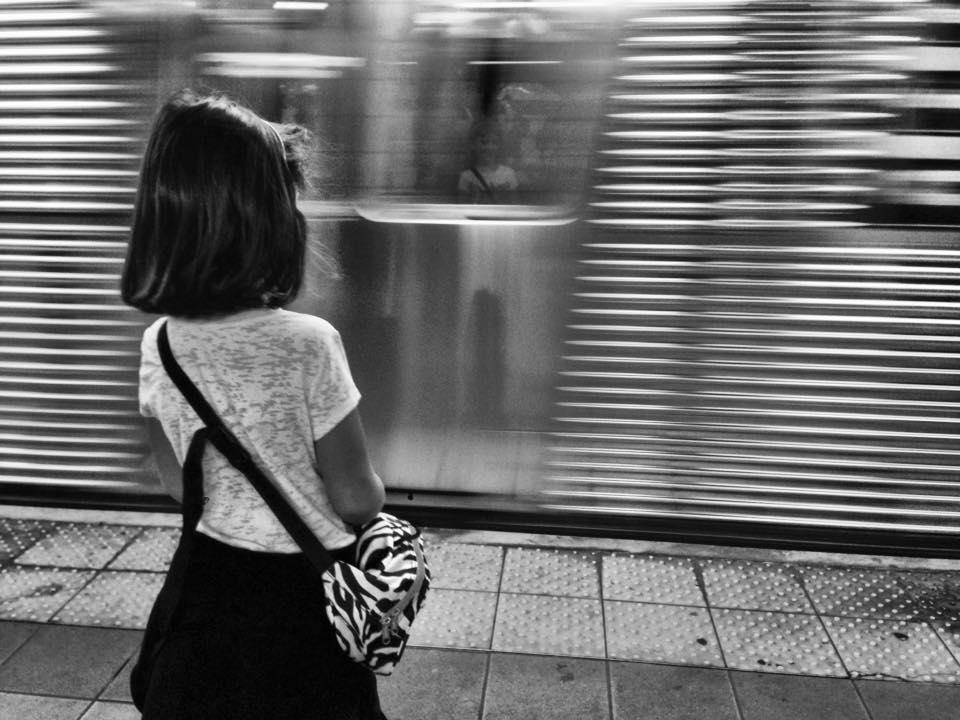 Convenience
While most people are going to mark flying as more convenient, hear me out. I find packing for a flight much more time consuming and costly than packing our car. It's easy to pack a large rolling cooler in the car, while packing a cooler for a flight is much riskier, although I do it for almost every trip. Southwest allows two bags free per passenger, but then you have to manage those bags to and from the airport and your hotel. That's a lot of schlepping. Plus, if you don't have someone who can take you to the airport and pick you up, you have to count either airport parking or rideshare to and from home.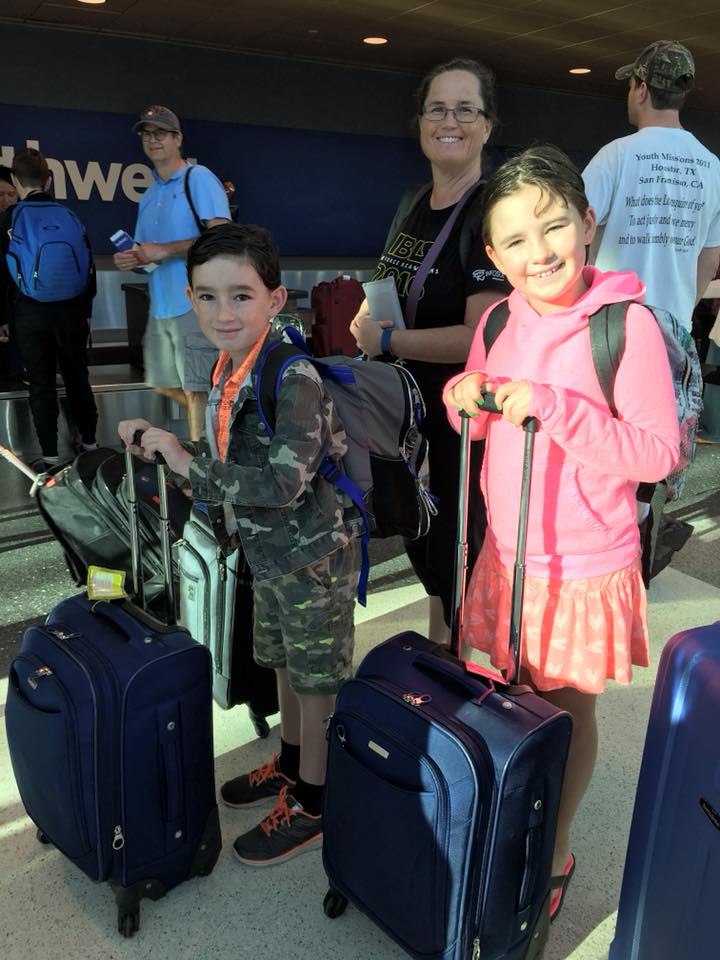 Traveling with Food
I don't like buying anything on a trip that I can get at home, so I tend to travel with bottles of water, food, and other conveniences to cut down on costs. Our rule of thumb for travel is to eat breakfast at our hotel, eat out for our main meal, and then have snacks or a light meal in our room for dinner. When packing for a car trip, this is as easy as loading up a case of water, some bags of groceries, our travel dishes, and a rolling cooler. While I will still take the same things on a flight, it takes a lot more packing finesse. I pack heavier things in smaller suitcases to keep the weight under 50lbs, and pack crunchable foods in a separate box within a suitcase to protect it. However, it's not as easy to manage as when we have our own car.
Distance
Obviously, distance is going to be a factor in deciding when to drive instead of fly. Our 5.5 hour drive to Anaheim is not as big of a deterrent as the 10 hour drive to the Bay Area. That's when the convenience factor really comes into play and you almost don't have a choice. You have to find that breaking point for yourself, especially if you have a limited amount of time to spend on your trip. If the destination is the key, then flying helps you focus, whereas a road trip might allow you to visit other sites along the way. Of course if you have to stop for the night, that hotel stay will be an added cost.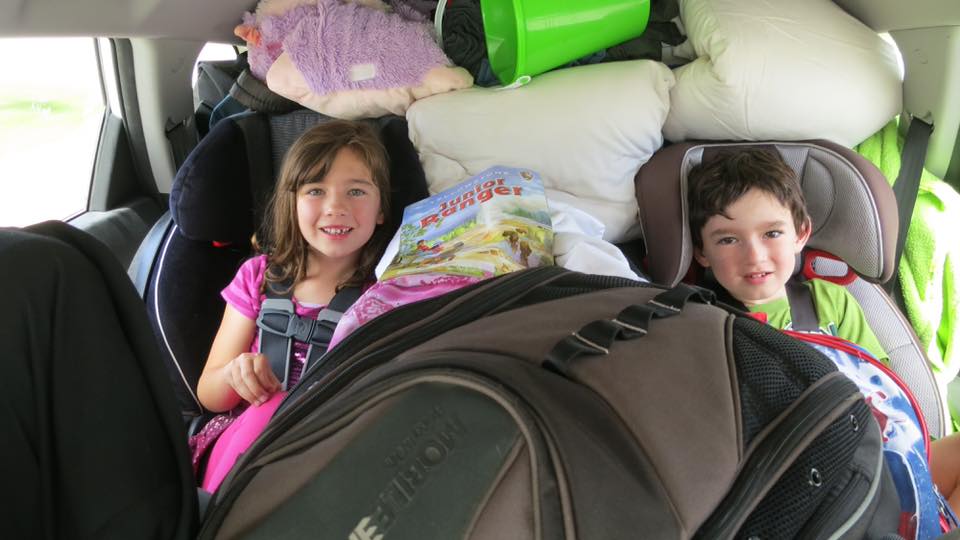 Compare Costs Side by Side
The easiest way to make your decision whether to fly or drive is to make a side by side comparison of the costs. Open a spreadsheet (Google Sheets is my favorite) and estimate your costs for each of the categories below. This will give you a better idea of how much you can save for each method of transportation. On my spreadsheet, flying beats driving for each trip, but I haven't factored in the opportunity cost of the points and the convenience of having our own car.
Flying Costs
Flights, either points or cash
Rides to/from airport or airport parking
Rides to/from hotel and side trips
Public transportation or rental car (plus hotel parking)
Driving Costs
Fuel
Hotel parking
Possible stopover hotel
Conclusion
For our Disneyland trips, we don't have to calculate side trips, public transportation, or stopover hotels. Hotel parking is a huge factor, as is the opportunity cost of using points for the flights. Maybe I'll go with our 2017-2018 plan of flying or driving every other trip to even things out. The kids actually look forward to the drive in order to have more time on their iPads, and I can catch up on my favorite podcasts. However, it's also fun to be able to go to Disneyland only a few hours after leaving your house versus six or more depending on gas stops and potty breaks!