282/365 This post contains affiliate links. If you use them, we will both be rewarded with bonuses! Thank you for supporting my blog.
If you missed the last sale, or even if you just need more Disney merch in your life, don't miss an extra 30% off at shopDisney! It ends Tuesday, July 9, 2019.
Stack Your Savings
Before you head to the shopDisney page, use a click through portal to earn an extra few percentage points back. A quick check with Cashback Monitor tells me that Top Cashback probably has the best payout around right now at 3%. Click here to sign up with Top Cashback if you are not already a member. However, if you have a premium Chase card, you might consider using the Chase shopping portal at 2x Ultimate Rewards since they are so much more valuable than cash. Check out my article on maximizing your spending with Chase Ultimate Rewards.
Savings Codes
Since this sale uses a bonus code, you'll have to assess your situation to see which will save you more. Whenever you shop at any Disney Store, you can get 10% off using your Chase Disney Visa with code DRVCMEMBER. However, since this sale is code-based (BONUS30), you won't be able to use both. If you happen to buy less than $75 worth of merchandise, use the Chase Disney Visa code, but then you'll have to pay for shipping, which is free for orders of $75+ with the code SHIPMAGIC. It's definitely a catch-22!
Use Disney Gift Cards
Here's where the best savings comes into play. Since this is a savings code, you probably won't need to use your Chase Disney Visa at checkout. Instead, break out those Disney gift cards you've been getting at a discount and really stack your savings up! If you don't have enough funds on one card, go to the Disney Gift Card site here to combine them into one card, up to $1000 each.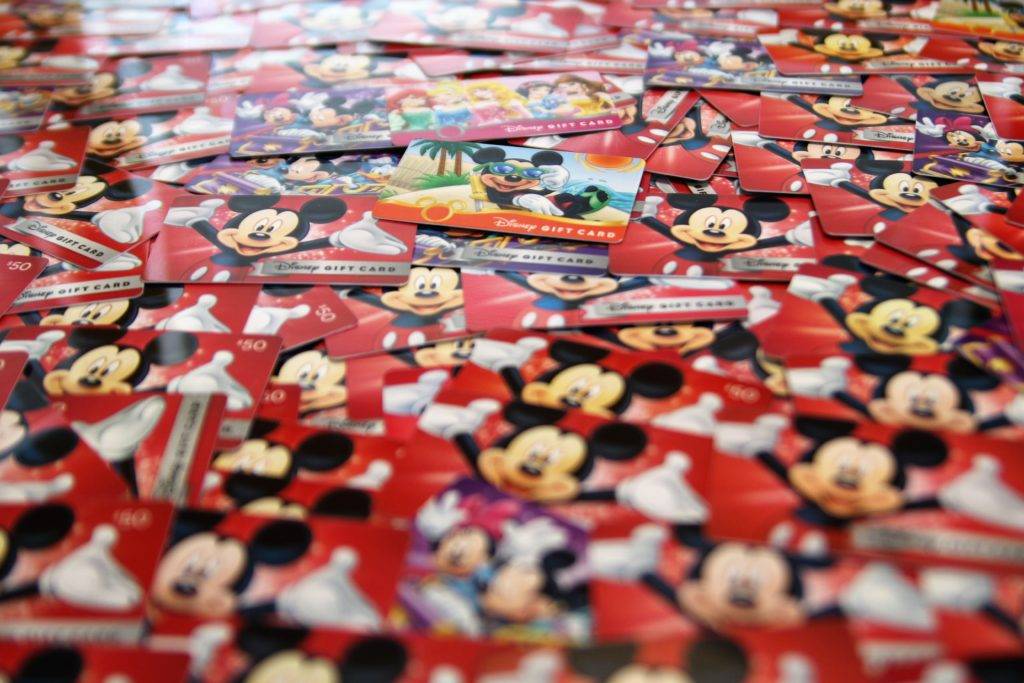 Stocking Up On Disney Items
Instead of waiting until you get to the Parks to buy shirts and souvenirs, you can take advantage of these sales before your trip to stock up your supply. I love getting matching family shirts, or fun PJs, or even toys occasionally that we can use both while waiting for our next trip, and when it finally rolls around!