314/365 This post contains affiliate links. If you use them, I may earn a small commission, which helps me bring you all of the great deals!
FINALLY, Disneyland is open for booking in 2020! You can (and should) lock in 2019 prices for your upcoming trips on both tickets and hotels.
Changing Things Up
With the announcement last month that the Rise of the Resistance ride wasn't opening at Disneyland until January 17, 2020, I reassessed our travel needs. We were going to kick off our annual pass trip by bringing my husband along for the Halloween party and to experience Star Wars: Galaxy's Edge. (He was a bit disappointed that we went to see it without him in June.) Well, since the land won't really be complete by our September trip, I gave him a choice: Halloween party in September or a completed Galaxy's Edge (plus Food & Wine at DCA) in March for Spring Break. He chose the latter since he had already been to a Halloween party at Disney World in 2016. (Yeah, I know, you can go to more than one Disney Halloween party in your lifetime!)
Changing Dates
For this trip, he had requested that we stay at the Grand Californian. (I'm not gonna argue, right?!) I had made the reservation for our September trip way back in January, so it didn't occur to me that I couldn't just slide the dates to March. The calendar on the Disneyland website only went through the end of the year. I've been sitting on this change for nearly a month, but it has finally opened today, so you now can book all the way through the end of 2020!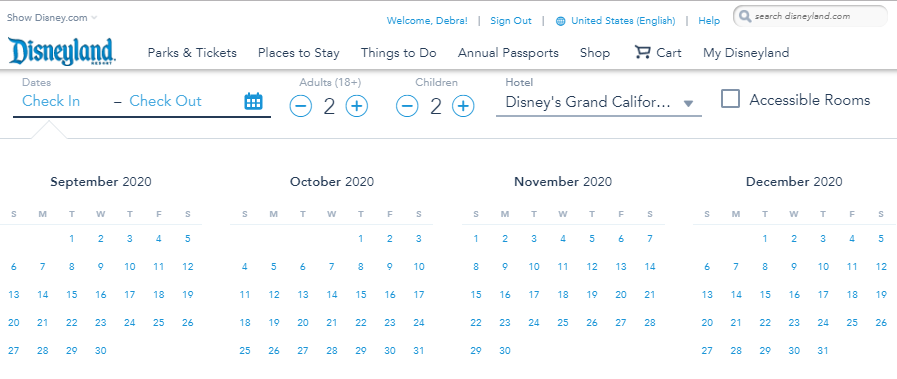 Changing Products
I'm actually happy I waited. I realized that we would be getting quite a bit of money refunded from our first booking, which required the first night's room rate as a deposit (and the rate is substantially cheaper in March since it includes more weeknights). I had used my shiny new Chase Disney Rewards Visa, getting a $200 statement credit with that one transaction. However, we'll get the entire bill refunded, essentially pocketing the $200, when we cancel. Then I remembered that I saw a product upgrade on Bryan's Chase Disney Rewards Visa, offering a $100 statement credit for upgrading to the Premier version of the card. Since the annual fee is $49, we could get two years of this card for free. While the rewards are nothing compared to our other travel rewards cards, it is nice knowing that we can get 2x spending on all things Disney! This will especially come in handy for those things we can't use Disney gift cards, like mobile ordering and the MaxPass add-on. (I'm looking at you, Disneyland app!)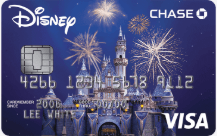 Changing Cards
While a $200 statement credit was too lucrative to pass up for our September booking, and I was looking forward to earning 2x Disney points on the booking for March with the new card, I now realize that there's no reason to put this spending on the Disney card! I can earn 3x points on my Citi Prestige or Chase Sapphire Reserve instead! While I highly value Disney rewards points, they just don't quite measure up to the power of Thank You points or Chase Ultimate Rewards. With Citi, I'll be saving up my points to book a fourth night free at Disney World next year, and Chase Ultimate Rewards are extremely valuable with transfers to partners like Hyatt and Southwest, and the ability to book through the Chase Travel Portal. I'll only pay the deposit with a credit card, using discounted Disney gift cards to pay the balance upon arrival.

If all of the above is making your head spin, you could book at my affiliate, Get Away Today instead! They take the stress out of booking Disneyland trips because you know you're getting the best price without jumping through all of the hoops I usually do. If a sale is going on, you can call and have them apply the new price, and you get a refund! How awesome is that!? Plus, if you book a package with at least two days of tickets and two nights hotel, you can save $10 with the code 365Travel. You can still go ahead and use your rewards-earning credit card like the Chase Sapphire Preferred or Reserve with 3x points or the Citi Premier with 2x points since travel agencies code as, well, travel!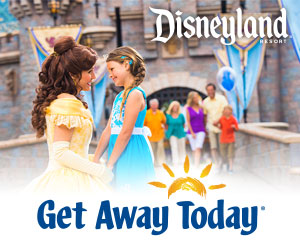 Reasons To Visit Disneyland in 2020
I mean, why do you need a specific reason for visiting Disneyland? In case you're not a complete fanatic like me, here are some events to look forward to at Disneyland in 2020.
January 17, 2020: Rise of the Resistance opens in Star Wars: Galaxy's Edge
Early 2020: Lunar New Year Celebration
Spring 2020: Disney California Adventure Food & Wine Festival
Avengers assemble in Disney California Adventure in 2020
Mid-Sept. – Oct. 31: Halloween Time at the Disneyland Resort
Mid-Nov. – Early Jan.: Holidays at the Disneyland Resort