333/365
If you are a Disney fan, you were probably on the edge of your seat waiting for all of the great announcements to come out of D23 Expo, the company's premier biennial fan event. While some of the announcements were underwhelming (I'm looking at you, "Avengers Campus"), some were pretty great. Our family is super excited about all of the great new content that's going to be available on Disney's new streaming service, Disney+ starting November 12, 2019.
More Time in our Week
With all this great new content, I'm thinking we're going to need several more hours in our week, between work, school, and the other commitments we have in our lives. We don't watch TV as a family, but with all the new Marvel series, and The Mandalorian, a live-action Star Wars series, coming out, we're going to have to start.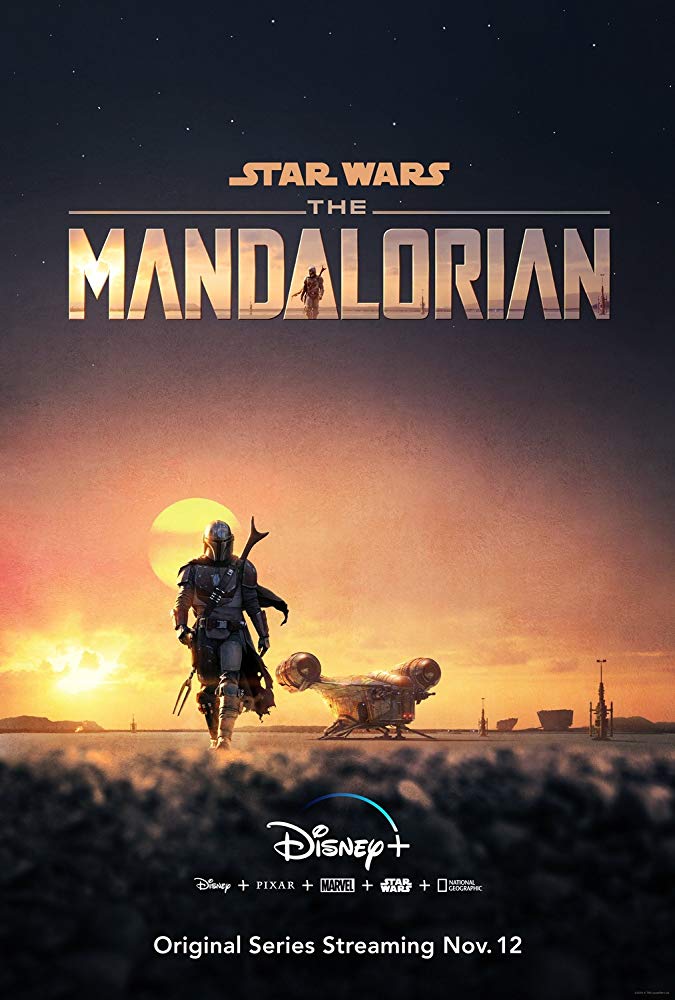 Lucky D23 Expo Ducks
All weekend, and even before the Expo, I kept hearing about a special deal offered to attendees for signing up with Disney+ on the spot. It was a three-year deal, but at a hugely discounted rate of $140.97. That's $3.92 per month! They released the price points that will be offered to the public: $6.99 per month or $69.99 per year, which is only $5.83 per month, but paid in an annual lump sum. Oh, to be able to pay 33% less!
How To Save
Of course, I started looking at how we can save on this service, since we obviously have to have it. We already subscribe to Hulu, and I was surprised to find out that Disney owns a lion's share of that service and plans to buy the rest soon. Do I hear "bundle"? Why, yes, there will be a bundle, but my husband doesn't have patience for ads, and the only Hulu service that Disney+ will be bundled with is the with ads subscription. So while we could probably add it on to our Hulu bill, it wouldn't be discounted. Hmm. I guessed I would have to wait until November 12 to find out how to get this service for less, like if it was offered as a bundle with other services or not.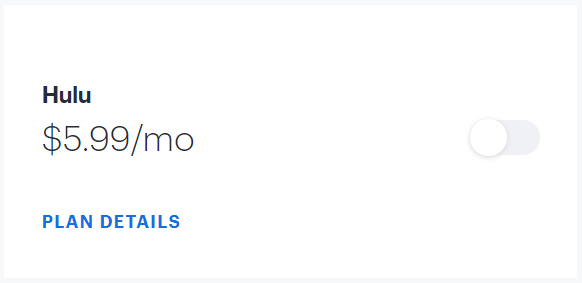 D23 to the Rescue
This morning, I received an email from D23. That's right. I'm a member of D23. I joined years ago because of some promise of access to something or discount to something else. I had always thought that D23 membership would cost something, but the basic version is completely free. So this email offered me the exact same deal that attendees of the Expo and Gold members of D23 were getting: Disney+ for 3 years for $140.97 (plus tax, in some areas like mine, apparently). Hooray!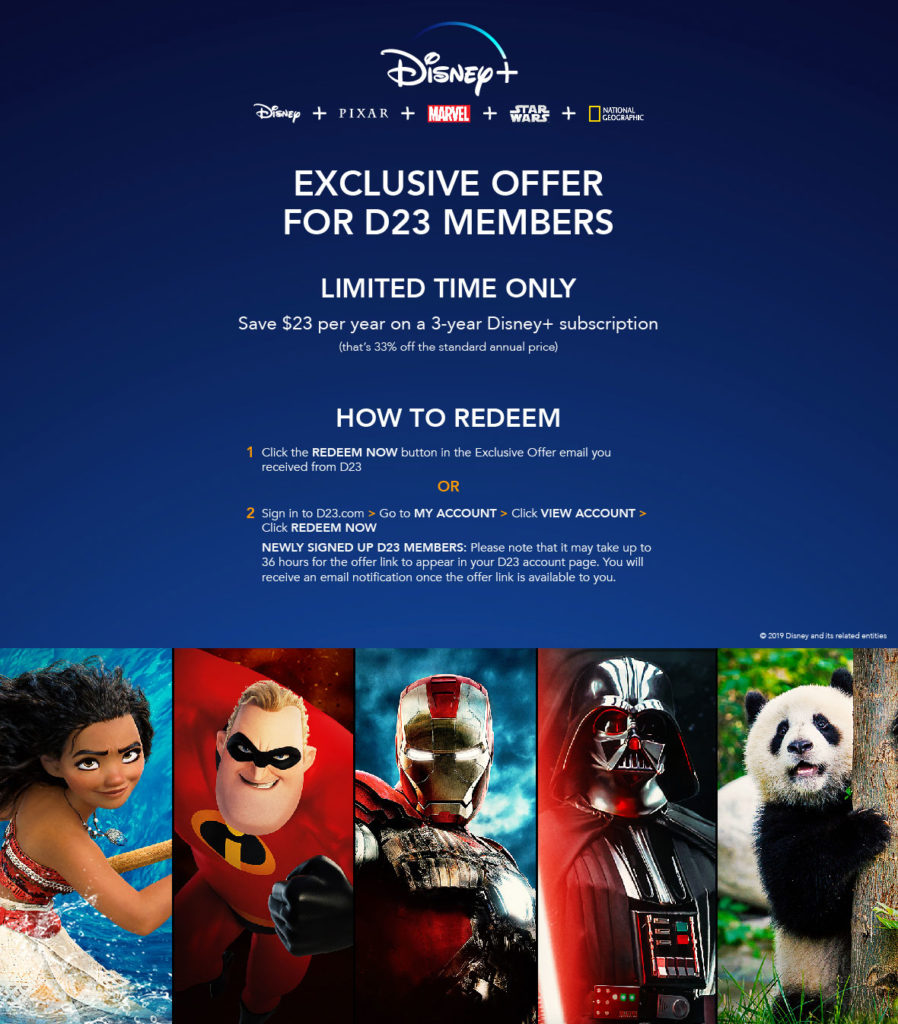 How To Get This Deal
All you have to do is sign up for the general membership at D23 here. Make sure you scroll to the bottom of the page to find the General Member button. They realize that people will be joining just for this discount because there is a disclaimer on the D23 website that you will have to wait 36 hours for the Disney+ offer to be available in your account. They'll even email you when it's ready. Since there's a holding period, you'll want to jump on this as soon as possible. The deal ends Monday, September 2, 2019, so get the ball rolling today if you want to take advantage of this great offer.
Sweeten the Deal
Back in May, I wrote about the changes to the American Express Blue Cash Preferred that included 6% cash back on streaming services. Well, add Disney+ to that list! I used my Amex to pay for this service, so I hopefully will see an extra $9 in my Amex rewards account next month!