97/365
Check your inbox today for an email from Disney Movie Rewards. They've sent out a 2018 Year in Review summary of your account, along with a chance to win big points. I got 19 bonus points and on a thread I saw on Facebook, people were reporting even higher bonuses.
Look at Your Stats
What I found really fun was the stats. I looked it up, and while they sent out a New Year's bonus last year, they didn't have the fun stats attached to it like this year. Looks like I submitted 32 movie tickets and played the Challenge trivia game 34 times, plus I redeemed five gift cards!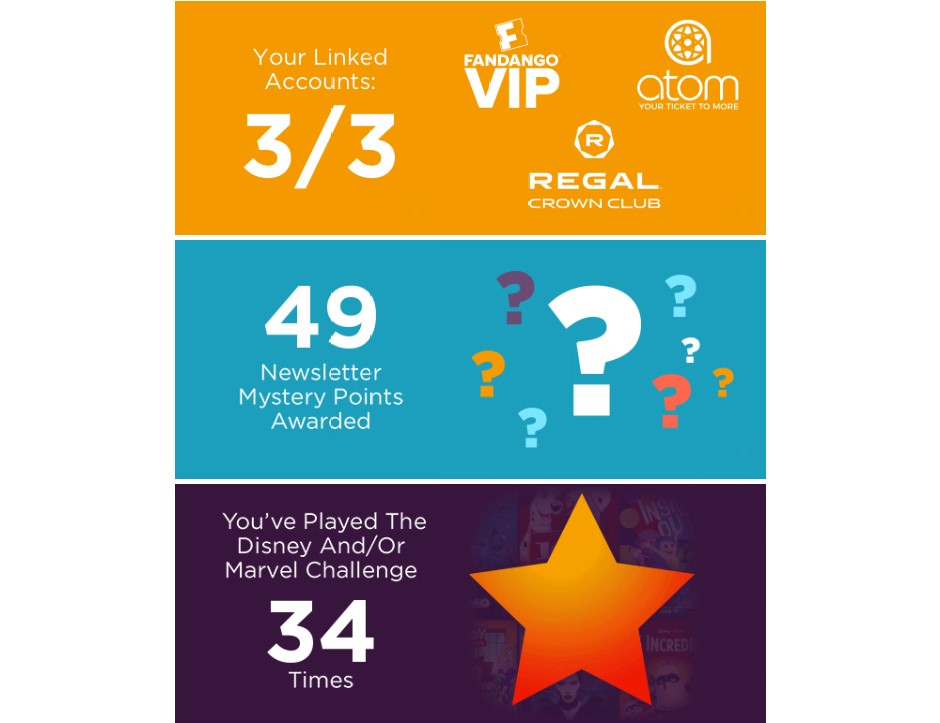 Referral
If you haven't signed up for Disney Movie Rewards yet, use my link here, and you and I both can get 150 bonus points when you earn your first points from buying or linking movie tickets or buying a movie or music and entering the code.