356/365
Okay, I know, it's not even Halloween yet, and I'm already thinking about the winter holidays. Heck, that's still two seasons away. Hear me out, though, because if you're thinking of going to Disneyland during the holiday season, now (or a couple of months ago) is the time to start planning.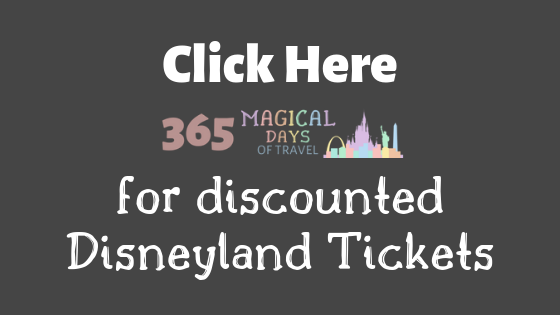 Holiday Magic Everywhere
We've gone to Disneyland twice over the holiday season, once in December 2017, and again in January 2018, both during our annual pass year. Here are the highlights in this video. Feel free to subscribe to my YouTube channel, too!
Holiday Decorations
The holiday decorations are what makes Disneyland Resort so special during this time of year. I scheduled a trip for November 8-12 thinking it would be before the season started, but guess what? Holiday Time starts on November 8 and goes through January 6, which will cover two of our trips! A few of the rides will get overlays, and Main Street and Buena Vista Street will get their holiday swag. You can get your picture taken in front of the Main Street Christmas tree, and characters meet and greet in their holiday garb.
Small World Holiday
If you are like me and get tired of "it's a small world" playing over and over, you're in luck during the holiday season. The ride gets a holiday overlay with stunning lights on the outside, and a new soundtrack on the inside. Instead of the ride's theme song, you'll be treated to a medley of holiday songs, much less likely to give you an earworm!
"It's Snowing"
My desert-dwelling kids love it when we go to events where it "snows" simply because they don't get to experience the real thing very often. There are several locations for this phenomenon throughout the evening, and it is kind of magical, even though they know it's just soap!
The Christmas Fantasy Parade
The kids and I agree that the Christmas parade is… well… meh. You can watch the highlights above. The kids seem to be having a good time, but whenever we happened to be passing by and heard the music, it was, *groan* "Not THAT again!" The song drones on and gets stuck in your head if you listen too long. It would really be great if they updated the parade to something more modern and lively.
Magical Castle
I think one of the best things about the holidays at Disneyland is the castle. Normally, it is beautiful, but during the holidays, they string it with thousands of lights and have a special lighting ceremony each night. Pictures don't do it justice. You have to see it in person!
Lucky 13 Sale
If you plan to hit the Disneyland Resort for Holiday Time, this is your lucky day! Get Away Today has tickets for $13 off through Thursday, September 19, 2019. You can find all of the details here:
$13 off gate prices on most Disneyland tickets (discount will be reflected on website)
Valid on 3-Day and longer Park Hopper, 1-Park per Day, and/or MaxPass ticket options
Must be booked by Thursday, September 19th
Valid for 2019 travel only
Can be combined with $10 off (code: 365TRAVEL) if purchased in a package (min. 2 night hotel stay & 2 tickets)
I do make a small commission if you purchase through my link and use my code (365TRAVEL), so thank you so much for your support!