202/365
Don't forget to play the last Disney Challenge that went live on Monday, April 15, 2019 (third Monday). You can earn five bonus points towards a Disney gift card!
Points Racking UP!
I started out this month with only a few points since I had recently redeemed them for a gift card. However, they are starting to creep up once more with all of the great movies coming out recently! I already have our tickets for Penguins on Sunday, and Avengers: Endgame the next Saturday. So many points! This is a great time to be a Disney Movie fan!

Earn More Points
If you need more points to pad your account and score a free gift card, here are some ways you can earn more:
Link your other accounts like Atom, Fandango, and Regal, even if you don't use them
Enter codes from any Disney/Star Wars/Marvel movies you own or buy
Upload tickets or link to a ticket broker like Atom or Fandango to earn points on movies you see in the theater
Look for a bonus code in a monthly email from Disney Movie Rewards
Play the Disney Challenge twice per month starting the first and third Mondays of each month
Play the Marvel Challenge starting on the first of each month
Look out for opportunities for bonus codes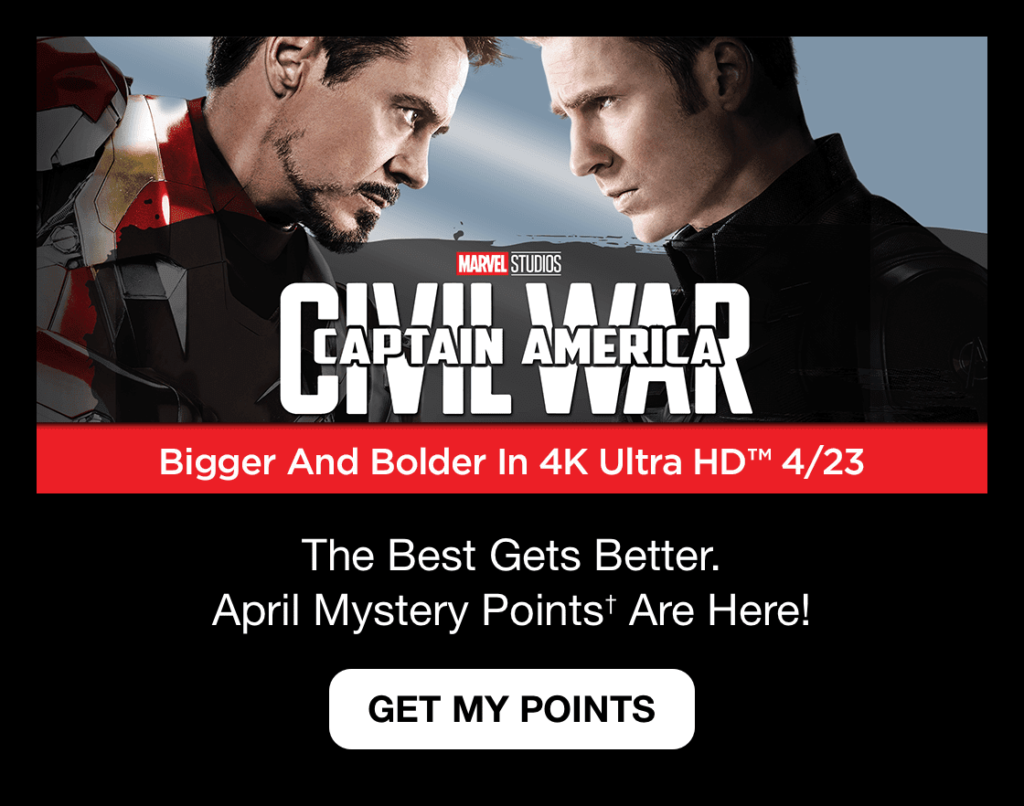 Redeem for Gift Cards
Once you have enough points, you can redeem them for fun gift cards. I'm running out of room to store all of them on disneygiftcard.com since you can only have 5 at a time! I'm actually going to have to prioritize my favorite designs. I really hope the next time I redeem, they have new plastic cards, like Endgame or Aladdin. I wanted the Captain Marvel card, but it was an ecard. That's no fun!