49/365
Next week on Tuesday, November 19, 2019, Swagbucks LIVE celebrates its 500th episode with a $3000 prize. Read on to find out about this fun trivia game that you can play live every Monday through Thursday night.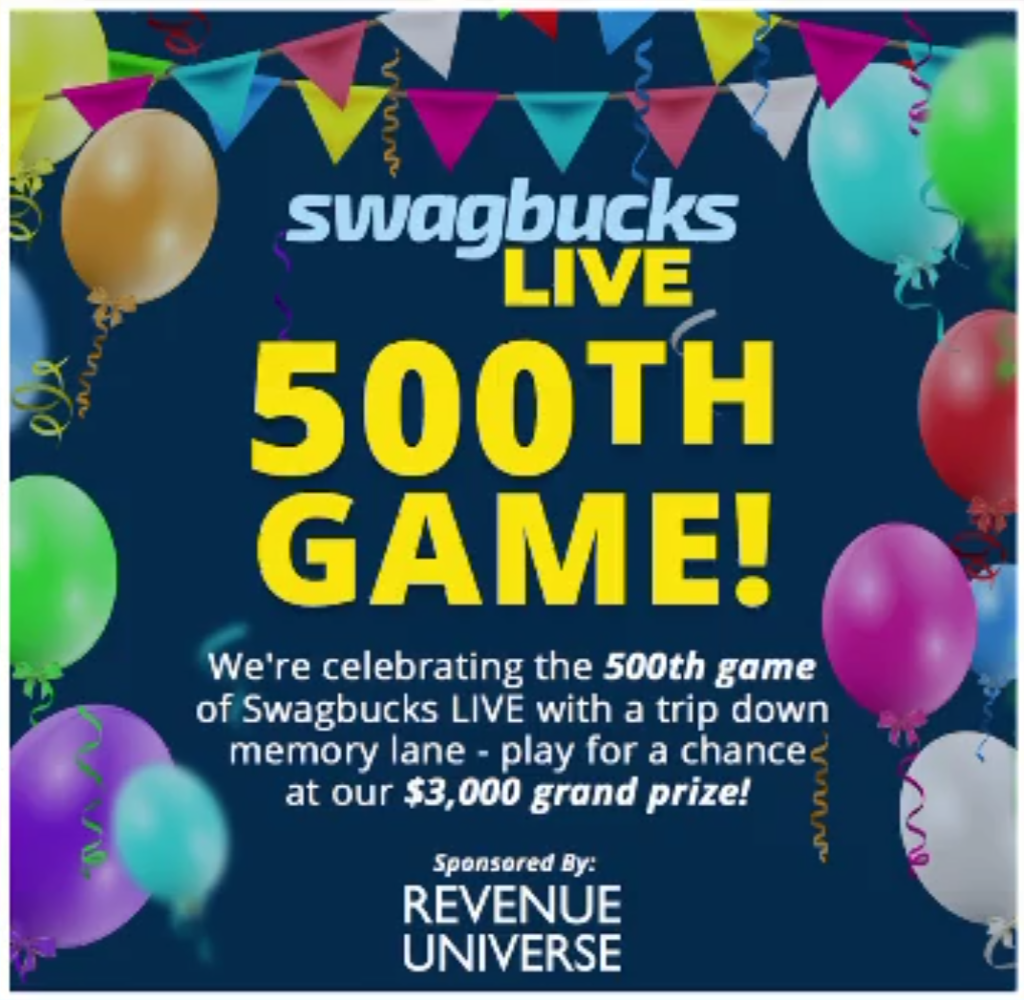 Swagbucks LIVE
If you don't know, Swagbucks LIVE is an app-based trivia game from Swagbucks. It airs every weekday evening (except Fridays) at 5pm PST, with a bonus game on Mondays at 4pm PST. The first question is always a giveaway, and occasionally the entire game is fairly easy, but most of the time, it's not. Sometimes they will do themed games, so that can be fun, but even when I consider myself an expert in the subject, I will still get some wrong.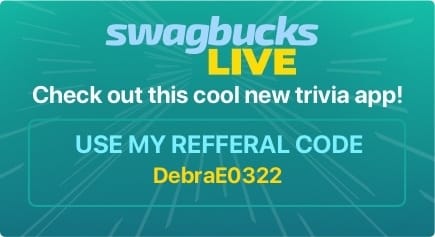 Free Rejoins
You can earn Free Rejoins by inviting other people to play Swagbucks LIVE. Free Rejoins were a prize on Spin & Win that came with non-Shop Swago games, and I'd rack up a ton of them that way. Unfortunately, we haven't seen a Spin & Win in quite some time. Other times, they will have a "Second Chance Week" where you can earn free rejoins to use the following week.
Using Your Free Rejoins
I almost always need a Free Rejoin each game, so they are very valuable to me. If I don't have a Free Rejoin, I'm out. I won't spend precious SB on rejoining a game not knowing if I will answer any subsequent questions correctly. It would be great to have a crystal ball to know if you will know the answers to the remaining questions, but so far, I don't know how to see into the future!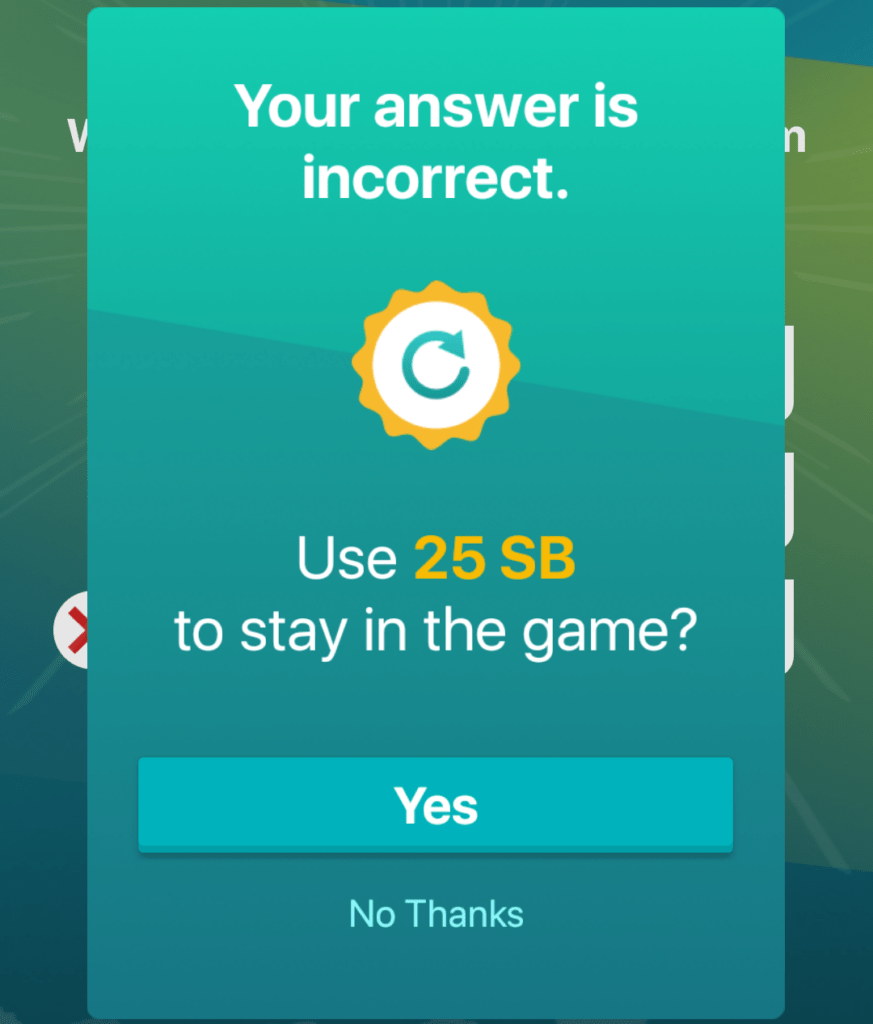 Play until the End
Whether you have been eliminated or not, you should always stay until the end of the game to collect your bonus SB. These are awarded on most questions past the first one, so you should have at least a few for each game. You have to click the button after the "Winners" splash has played to collect your bonus SB if you are eliminated, whereas a win will be automatically awarded to your account. I've won as much as 97 SB and earned as little as 1, so you just never know!
Play Swagbucks LIVE
So what are you waiting for? Download Swagbucks LIVE and play for yourself. Heck, maybe you will get an easy-to-you game and win $3000 on Tuesday.