217/365
This morning, reservations went live for the first few weeks that Star Wars: Galaxy's Edge is open, from May 31 until June 23. It wasn't for long, though. In the first few minutes, reservations for opening weekend were gone. Within an hour and a half, all of the reservations were gone.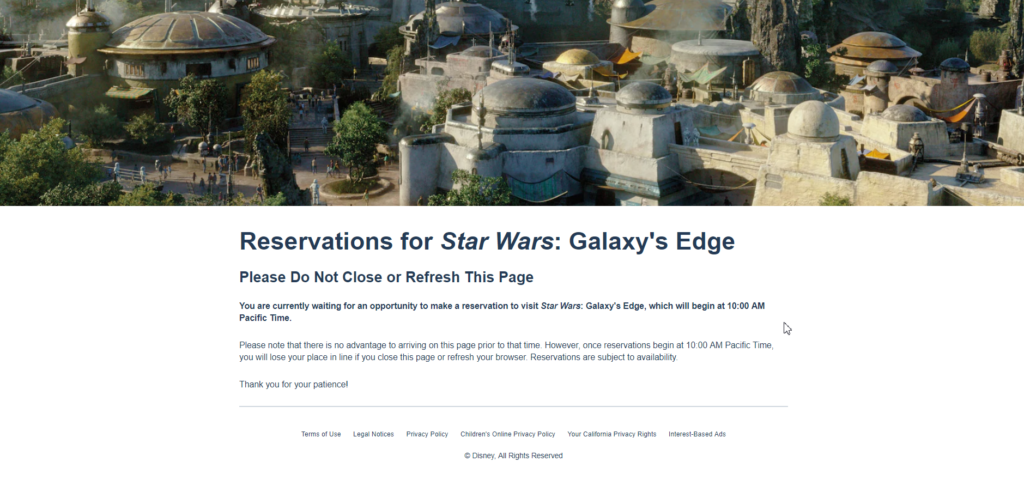 After June 24
There has been much speculation about how Disney expects to control crowds after the initial reservation period. When Pandora opened in Walt Disney World, there was a reservation system much like the one used this morning for Star Wars: Galaxy's Edge, but it was only open for previews to select groups, such as DVC members and passholders. After that, guests were left to queue up in lines that exceeded four hours unless they were lucky enough to snag a FastPass for one of the two rides in the land. Not only will FastPass not be available, only one attraction will be open in what Disney is calling Phase One, stating that the other attraction will open "later this year."
Virtual Queue
Disney has announced that they will be implementing a "virtual queue" for entrance into Galaxy's Edge. I'm thinking this will be something you can log into on the app when you enter the park, much like purchasing MaxPass. Then, like waiting for a table at a restaurant, the app will give you an alert that your window has opened and you can enter the land. You will then wait in a short queue outside the land to be checked in as soon the same number of guests have exited.
Reservations Still Available
If you are planning a trip during the opening few weeks, you can still get a reservation to Star Wars: Galaxy's Edge by staying at one of the three Disney-owned hotels during your stay. Each guest is guaranteed one reservation to enter the land. Each reservation allows you four hours in the land, and time slots overlap by an hour on each end. This does make me wonder how they plan to enforce the window for each particular guest. It will be interesting to see how it all goes down.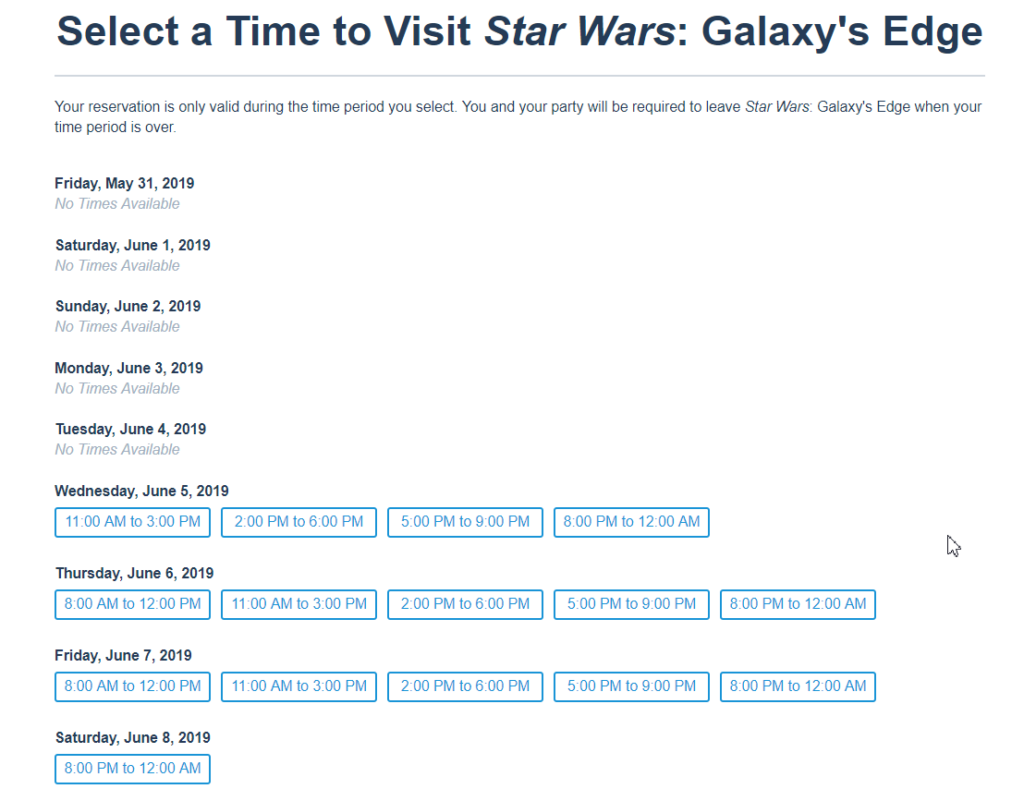 If you are looking for reservations at Disneyland, you can get a great deal with my partner, Get Away Today. If you make a reservation with at least two tickets and two nights accommodations, you can save an additional $10 over Get Away Today's famously low rates by using the code 365travel. You can even book reservations at the three Disneyland Resort hotels with Get Away Today and snag that elusive reservation to Star Wars: Galaxy's Edge, so long as you are traveling between May 31 and June 23. I earn a small commission for tickets and packages sold through my link, so I thank you in advance for your support!