115/365
As I've said before, I love Target. We had to stop at Target yesterday to grab a gift for a birthday party and pick up a few items. Two of my purchases qualified for a free gift card with purchase. I love when Target has these deals on things I need already, and bonus if those items are on sale. I especially love it, because I count it as found money and add it to my Disney fund.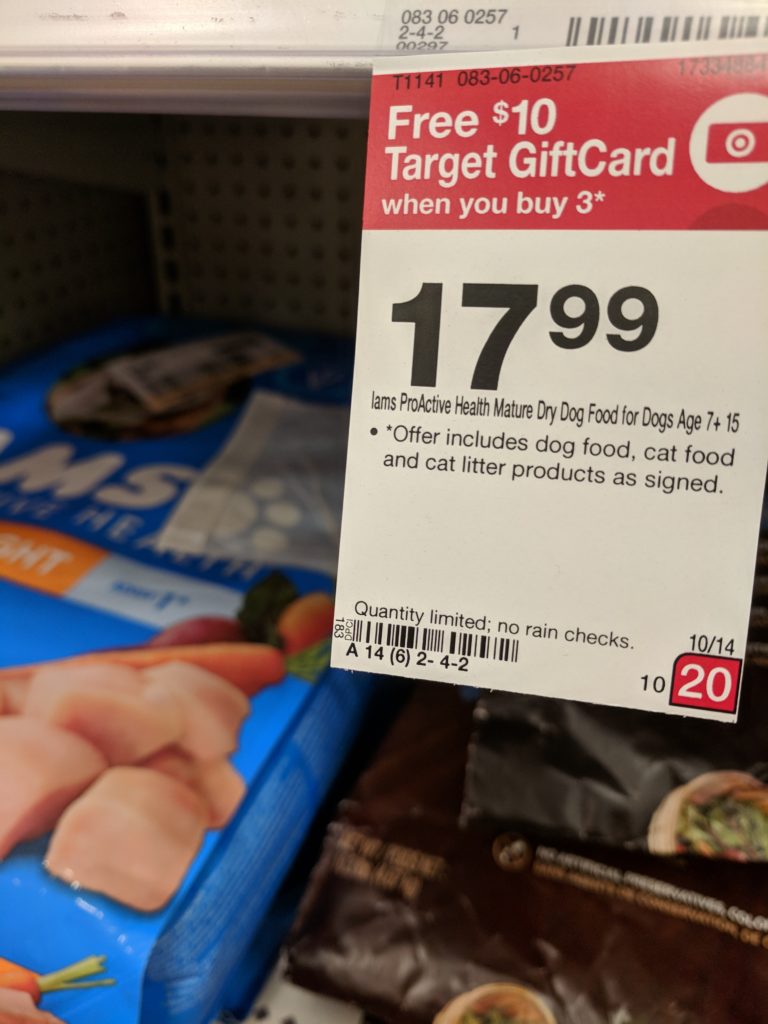 Stock up on Frozen Foods
This week, you can get a free $5 Target gift card with any frozen food purchase of $25 or more. You can bet I'll be hitting Target up at least once this week, if not twice. Now is a good time to stock up!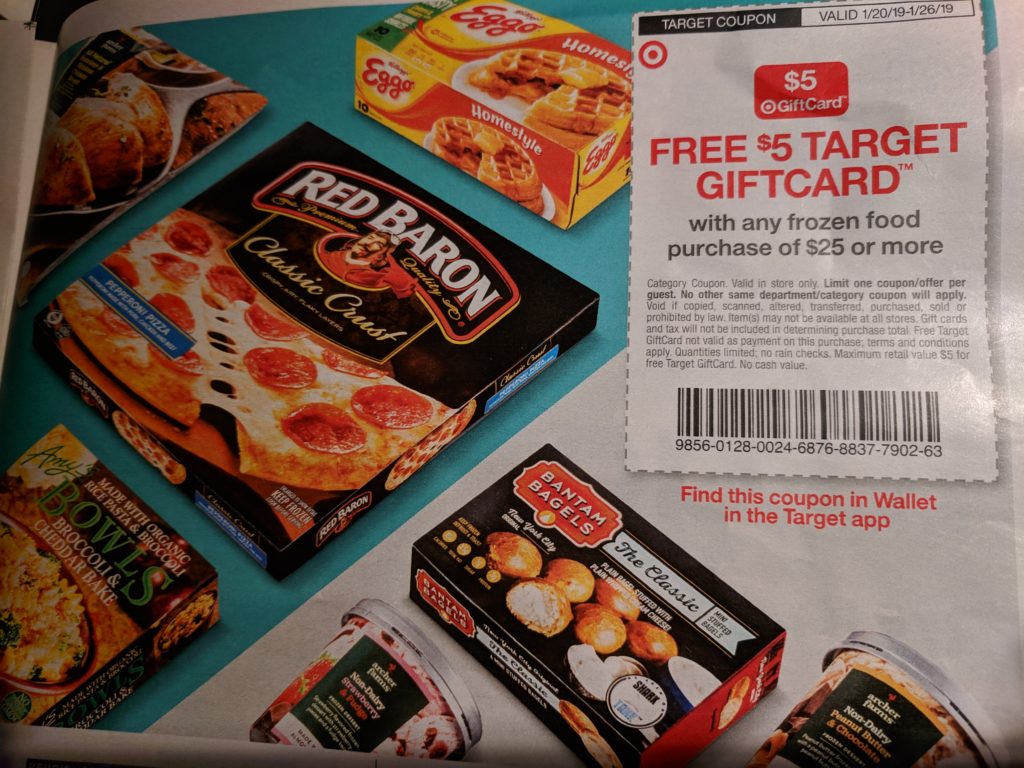 Free Gift Card Bonanza
You can also get free gift cards on select pet care, household cleaning products, oral care products, vitamins, protein powder, baby care products, and more! One glance at this week's ad, and I'm certain you can find something you need!
Be sure to read the requirements for the gift card and be alert at the register if you don't get your gift card. Usually, the register comes to a halt while the cashier rings up the free gift card, but this time it waited until the end of the transaction to do both at once. Also, if you have multiple gift cards in your wallet, don't be afraid to let the cashier know you want to put the free portion on your own card. You just won't be able to pay with that card in the current transaction.