Day 31/365
This post contains affiliate links, so thank you for supporting my blog if you use them!
This week through Thursday, October 31, 2019, you can save at shopDisney. How much depends on how much you buy with their tiered sale. Plus, read on for ways to save before you buy, and ways to save at checkout!
The More You Buy, the More You Save
Well, not really. The more you buy, the more you'll pay, but shopDisney has tiered this sale so that the more you buy, the deeper your discount will be. It's a bit gimmicky, but if you have some shopping to do at shopDisney, you'll be able to take advantage of a good discount.
Stack Your Savings
Before you head to the shopDisney page, use a click through portal to earn an extra few percentage points back. A quick check with Cashback Monitor tells me that TopCashback has the best payout around right now with 6% (double cash back), but be sure to check before you shop just in case their promotion is over. Click here to sign up with TopCashback if you are not already a member.
Click on the Sale Tab
While you're at shopDisney, plan to peruse the sale section to see if there are any discounted items that you can use. I like to get shirts and things for our trips ahead of time so that we have themed outfits to wear and aren't tempted to buy clothing in the parks. I will also let the kids look through the sale items to see if there are any toys they want to buy with their own money. The easiest way to do this is to sort the page by price (low to high) in order to see the deepest discounts first. By the time I get to the ridiculously priced merch, I just shut it down!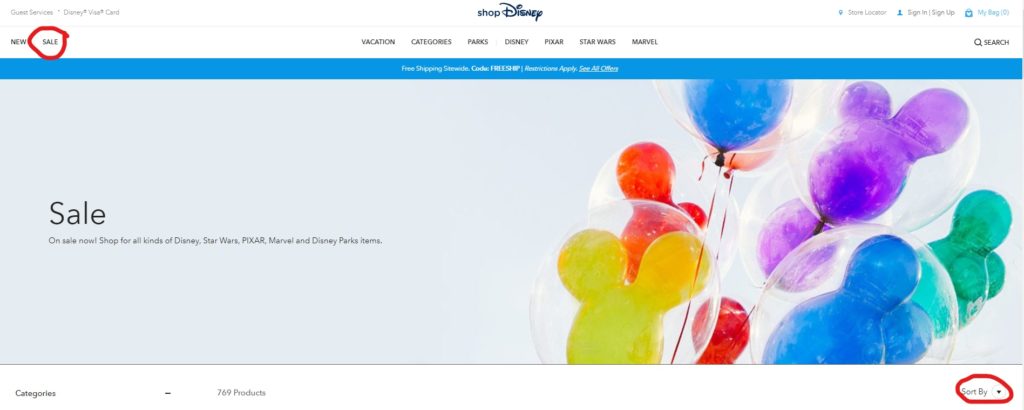 Use Code SAVEMORE
Since there is a code associated with this sale, you will not be able stack the code DRVCMEMBER, with 10% off for Chase Disney Visa cardholders. Instead, you could save by using your Disney gift cards you've gotten at a discount and save even more than 10% depending on how you obtained them. Since you can only use one card at checkout, simply combine them at the Disney Gift Card site.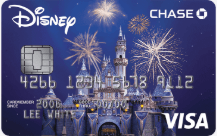 SHIPMAGIC
You'll need at least a $75 order to get free shipping, (code: SHIPMAGIC), so hopefully you'll have enough in your cart for that minimum since shipping can be an expensive and insidious expense. I always have things leftover from the last order in my cart since I usually only order the minimum, or from a sale that I clicked on but never ordered. It gives me a good starting point for next time, and then I move things I'm not getting this time into the Saved for Later section.
Stocking Up on Disney Items
Instead of waiting until you get to the Parks to buy shirts and souvenirs, you can take advantage of these sales before your trip to stock up your supply at a discount. I love getting matching family shirts, fun PJs, and even toys occasionally that we can use both while waiting for our next trip, and when it finally rolls around!