Day 123/365
This time last year, the kids and I were gearing up for a trip to a theme park. Not Disney this time. Instead, we were heading to Universal Orlando. Now, I was very much looking forward to eating at the Three Broomsticks and having myself a cold Butterbeer. I expected to pay a pretty penny for these indulgences, but you can rest assured that not all of our food cost an arm and a leg. Here are some of my best ways to save on food at theme parks or when traveling in general.
5. Share
Theme parks are notorious for oversized portions. Just ask my daughter. She always wants a turkey leg at Disneyland, but then realizes that she's not going to be able to eat even a small portion of it. If I weren't a vegetarian, and her brother wasn't a picky eater, that might work, but she's stuck as the only one who wants such a monstrosity.
Although I've never been there for a meal other than the character breakfast, I hear tell that the Plaza Inn has a shareable chicken dinner, and the aforementioned Three Broomsticks has a family meal on the menu that is designed for sharing. Otherwise, a good rule of thumb is to order one less meal than you have family members.
Unfortunately in our family, sharing doesn't work since we all have such different diets. However, we will request a box to go and finish a large meal later at the hotel room or the next day.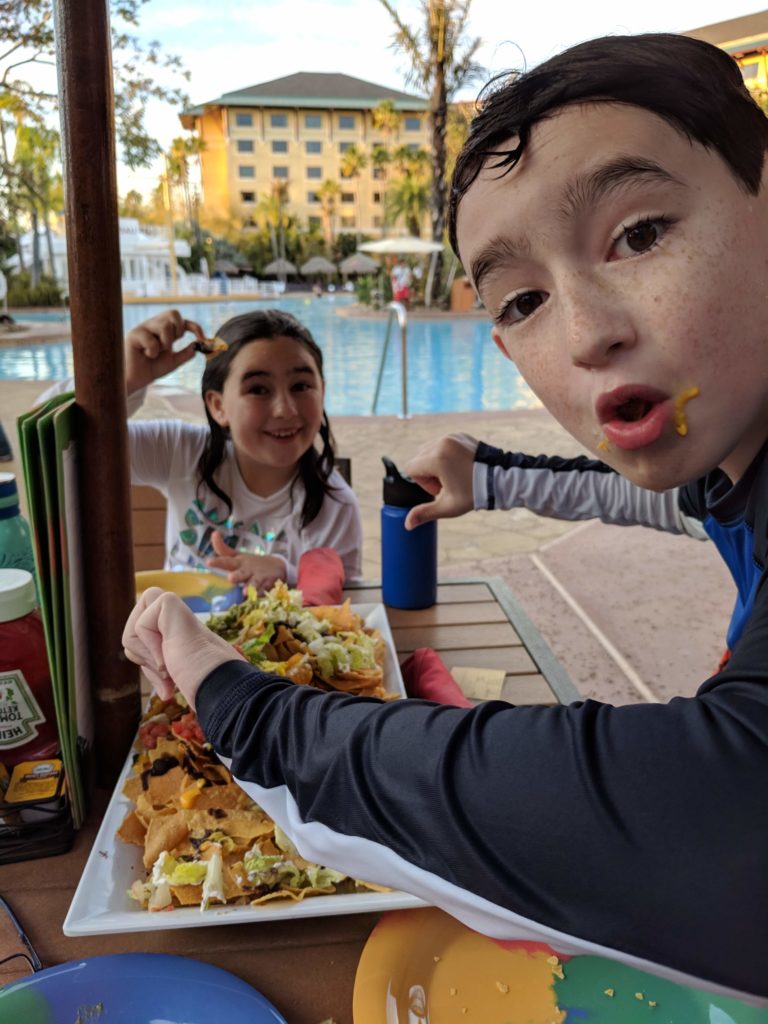 4. Bring in Food
Some, but not all, theme parks, will allow you to bring in your own food, so be sure to check ahead. At Disney, I always have the kids pack water and snacks in their backpacks to munch on between meals. This eliminates the "hangries" and saves our snack budget from blowing up. I used to pack a meal in, but as soon as the kids gave up the stroller, I found it too irksome to carry a full lunch around in my backpack all day. Usually, I'm too cheap to spring for a locker, but if it will save you money in the end, it might be a good investment, both for your wallet and to save your back.
3. Eat Breakfast at Your Hotel
Whether you book a hotel that offers free breakfast or you eat your own food in your room, this is an essential strategy for theme park visits. Not only will you save money this way, you'll want those early morning hours for park touring, not eating. Hotel room breakfasts can be very simple, from mini-bagels and cream cheese to cereal and milk. Add in a juice pouch and some fruit, and you have a well-balanced breakfast. If my kids still ate them, we would be having breakfast bars on our way to the parks each morning! So simple!
2. Set Limits
Whenever we travel, we keep to three simple rules for our meals:
Eat breakfast at our hotel, either packed or free hotel breakfast
Have no more than lunch, one snack, and one sweet treat out
Eat dinner or healthy snacks back at the room
This eliminates two meals out per day right off the bat, but is open enough to enjoy treating ourselves to delectable snacks, tasty meals, and decadent desserts in the theme park or local neighborhood. Often, the snack and sweet treat are enough that we aren't even hungry for another meal in the room later.
1. Stock Your Hotel Room with Groceries
This is my number one way to save on food while traveling. Obviously it's a no-brainer if you are driving to your destination. Just throw everything in a cooler and load up some boxes with pantry items. When we are flying and we have the means, like a rental car and time, I'll plan to stop at a local grocery store for some staples for our hotel room. So what can you do if you are flying, but don't plan on renting a car?
Pack Your Own Groceries
Simple! Just pack groceries in your checked suitcases. I don't mean only non perishables. I mean everything! I pack things like chips, crackers, cereal, and other dry goods in a separate box so they don't get crushed. Then I pack refrigerated food in a cooler with ice and/or frozen water bottles. I have a small hard-sided cooler for crushable food like whole fruit and bread, and then soft-sided coolers for everything else. We generally bring things like cut veggies with ranch or hummus, milk, orange juice, sandwich or wrap fixings, cheese sticks, and shredded cheese for quesadillas. I even wrap bottles of water, soda, and juice pouches in plastic bags to pack them. For some reason, those bags always get opened by the TSA!
Order Grocery Delivery
The last couple of times we've flown, we had groceries delivered. This is so much easier than packing your own in your suitcases! The first service we tried was Instacart, but we had a bad experience with them. The delivery was late, an item was missing, and our pears were beyond bruised. I was reimbursed for the missing item and bruised pears, but I am hesitant to try them again, it was such a mess.
The other one we tried was Amazon Prime Now. What a night and day experience! Everything was accounted for and packaged neatly, the prices were competitive with regular grocery stores, and the drivers were on time and organized. You have to apply to use the service, and when we tried it in January, there were only a few select markets, Orange County included. However, now it has expanded to many more markets! It was such a great experience, I may start using them for my own grocery shopping!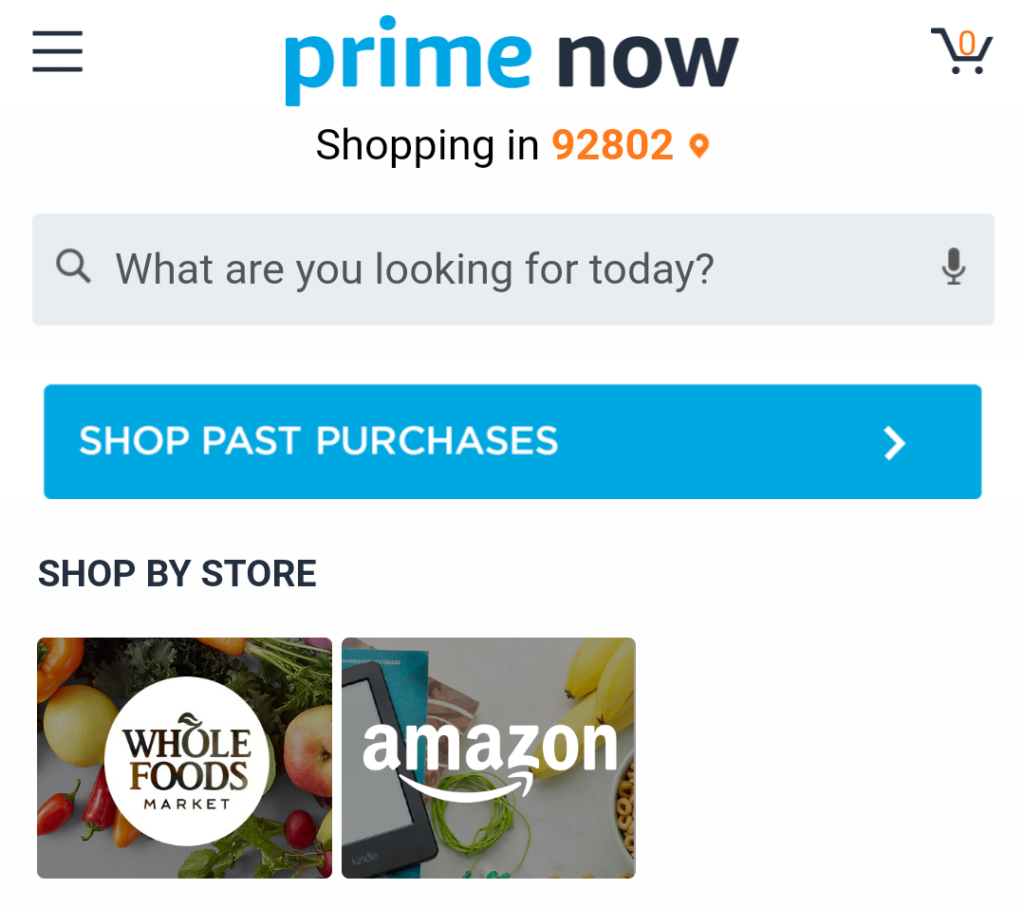 Keeping Your Items Cool
Check ahead with your hotel to be sure you will have a refrigerator in the room. If not, you will need to pack some soft-sided coolers and be diligent about replacing the ice to keep your groceries fresh. Some hotel rooms only offer those mini fridges that are only meant for cooling beverages and not meant for dairy or other items that need colder temperatures. If this is the case, I will put bags of ice in the refrigerator to keep it a few degrees colder.
Dishes and Kitchen Essentials
I neglected to mention that I also pack a tub of dishes and kitchen essentials. IKEA has a great line of plastic dishes that are color coordinated. I assign each family member their own color to keep track of who left their dish out and eliminate cross-contamination. You can buy sets of plates, bowls, cups, and utensils for less than disposable dishes. I also keep a paring knife, can opener, flexible cutting board, a microwaveable plate and cup (if our room has a microwave), napkins, and various sizes of plastic bags in the tub. The lid of the tub doubles as a drying rack for the dishes next to the sink.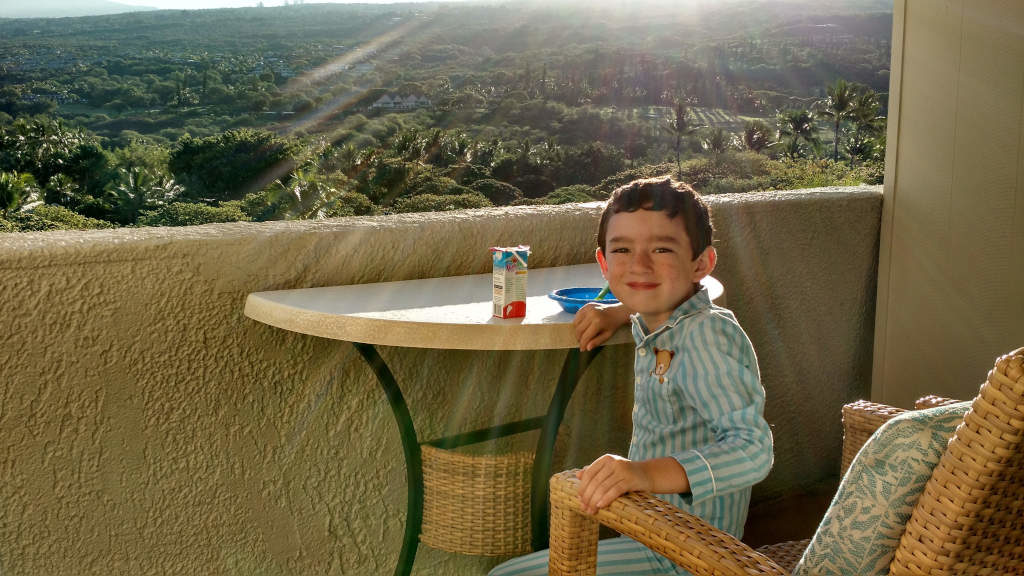 Top 5 Ways To Save on Food
So there you have it! My top 5 ways to save on food while traveling. We can still buy some of our food out, but we don't have to buy all of it. That balance is the key!
Which of these are new ideas to you? How do you save on food when traveling?