Day 124/365
While it seemed to last forever, January will be over before you know it. There is so much to do to wrap up before the next month begins, that I feel like I need a checklist to consult.
Each month, I try to earn enough Swagbucks for at least one $25 virtual Visa at a discount of 13% or 2175 SB. I checked my Order Status and discovered that I hadn't redeemed for a gift card yet this month, even though I have a ridiculous number of SB saved up. The flip-side to this coin is to check my virtual Visa account to be sure that I am using my Visa gift cards before they expire! Last month, I discovered that I did have several expiring, so I used them on our city water bill.
Grocery Store Fuel Rewards
Last month, I took advantage of a 10x gift card deal at Safeway, and I used the bulk of them at the end of last month to keep some orphans from expiring. However, I still have six rewards expiring at the end of this month, so I will have to use them or lose them. While I can use a few with the grocery rewards, six is a lot to try to get the same value as when I use them for the full $1.00 off per gallon when the tank is empty. I have nine rewards with 26 points towards the next reward, so we'll just have make a couple of grocery stops before Friday, hopefully timed perfectly with an empty gas tank!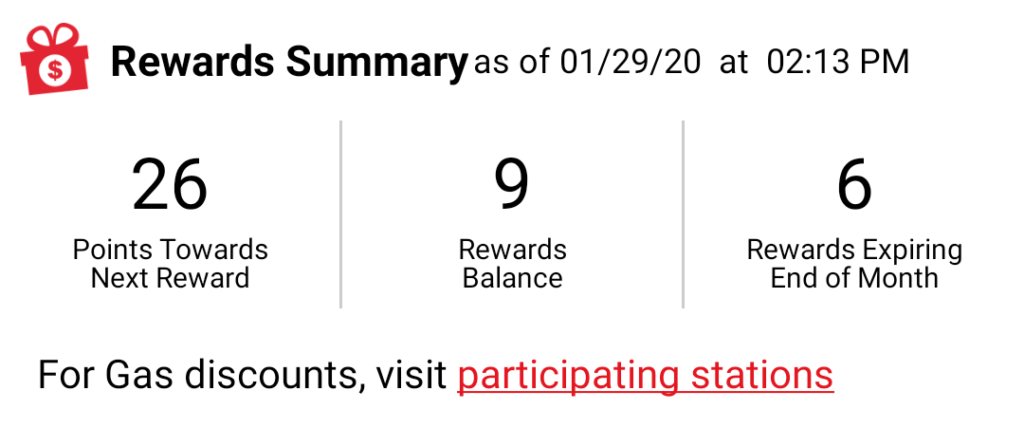 Expiring Coupons
I keep all of my coupons in an index card case in my purse. A lot of manufacturer and restaurant coupons expire at the end of the month. Now is the time to use them or lose them. I tend to over clip, so most of my coupons end up in the recycle bin rather than the store register, but that just means I'm not buying that product at this time. If I need it in the near future, or it is on sale somewhere, I can use the coupon now before it expires, or I miss the double savings opportunity. I must have been busy in the past couple of months because my coupon book was full of stuff from December!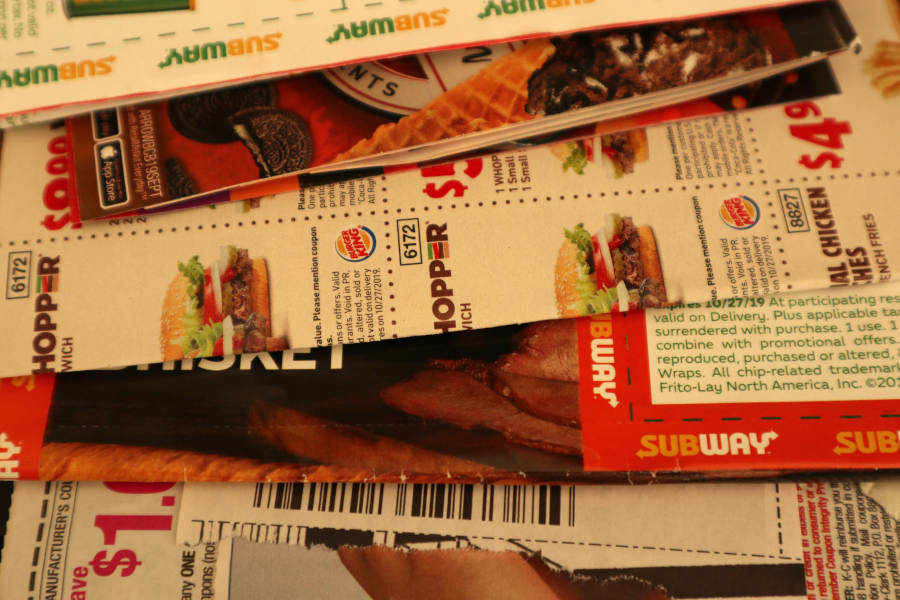 Expiring Offers
I used to keep all of my current Amex and Chase Offers on a spreadsheet by expiration date, but I found it too cumbersome to input, so I'm trying out a new system on my Google Keep app. I can jot it down with the terms and expiration and check it off as I use it. That way I still have a record of it, but it's much easier to access when I'm out and about.
Expiring Deals
Some stores time their specials to close out before the end of the month. Check your emails for these expiring deals if any pertain to you. Gmail features the emails with expiring deals at the top of my promotions box. Thanks, Gmail!
Disney Movie Insiders
Used to be, back in the day when it was called Disney Movie Rewards, that I would remind you to play the Disney and Marvel Challenges before they reset at the end of the month. Sadly, I think we finally have to say, "R.I.P." to those fun aspects of the rewards site. I can't even open the DMI app on my phone because it keeps crashing every time, even after reinstalling. As far as I can see, it works perfectly fine on my husband's iPhone, but not on my Google Pixel. Luckily, the app is not necessary at this point since you can use the desktop site.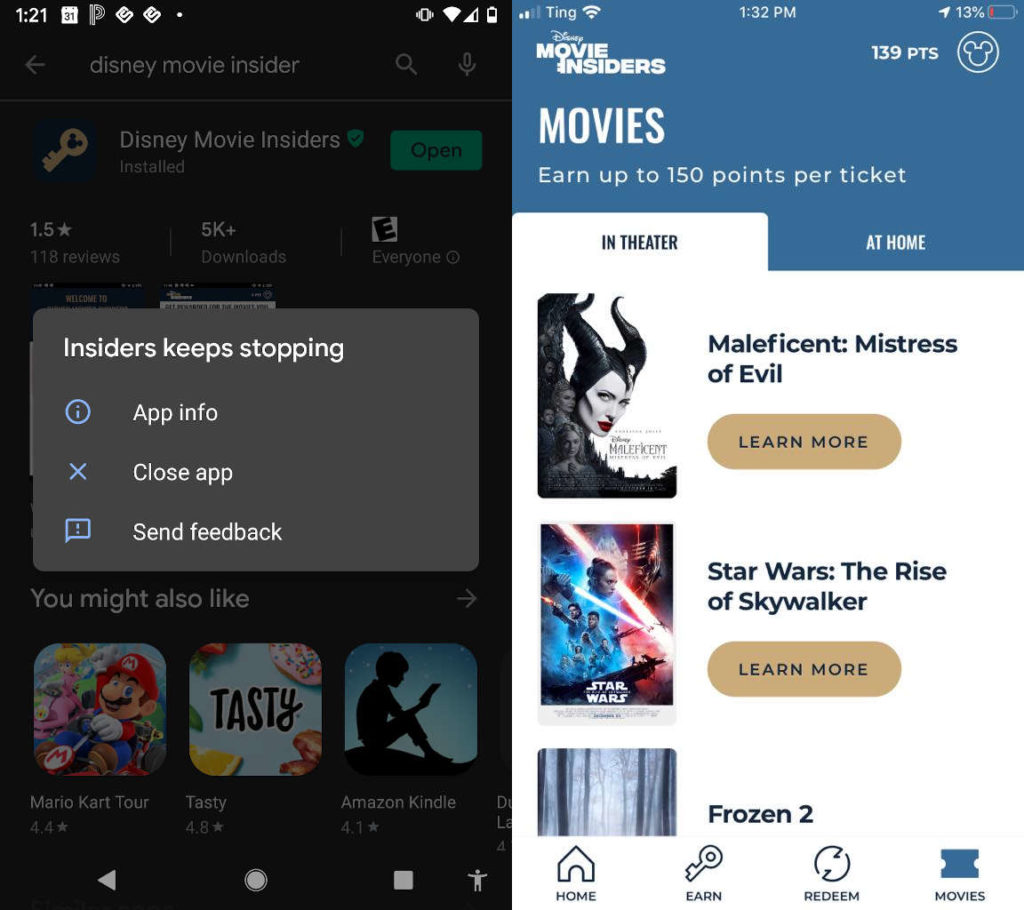 Changes to DMI Submissions
Disney Movie Insiders has changed how you can redeem movie tickets, so I'm glad I logged on today to check it out. First of all, you can only earn 500 points per month on movie tickets submitted manually. Second, you have to submit your tickets within 14 days of the showing. If you have a linked account and purchase tickets through Atom, Fandango, or Regal, you are good to earn as many points as you like, and you don't have to worry about any time limits since your points are added automatically. Message received, DMI. You want us to use digital tickets! Well, I'll be happy to as soon as they remove the service charges.

Manual Ticket Submissions
For calculations on manual submissions, tickets are worth 100 points each for regular showings, and 150 points for mega screen and 3D versions. This does not include my beloved Cine Capri. With all of the new movies coming out this spring, it may get interesting with a monthly allocation plus a 14-day window to work around.

Timesheets
Timesheets for my day job are due at the beginning of the month, and since I need to mail them, it's a good idea to start them before the month is over. This is just another necessary task to add to my end of the month to-do list.
How Goes Your List?
I have some work to do figuring out how to use up my gas rewards and filling out my timesheets. What do you have on your end of the month to do list?