Day 125/365
Starting today and going through Sunday, February 2, 2020, the Kroger chain of grocery stores is offering 4x fuel points on their gift cards, even Mastercard and Visa. This is an easy way to get your Disney gift cards for less, or even put some prepaid cards in your wallet for those transactions where you aren't getting the best rewards on your credit card.
Calculate Your Savings
For us, the math works out like this. For each $250 we spend on gift cards, we get $1 per gallon off our next gas fill-up. Since our largest car's tank holds about 17 gallons, we can save at least $17 over $250, or 6.8%.
Rewards Earning Credit Cards
Now, I don't stop there, of course. We also have rewards-earning credit cards at the grocery store. Our grocery go-to is the American Express Blue Cash Preferred Card. It gets a whopping 6% cash back on up to $6000 in groceries, which works out to $15 cash back. Now instead of 6.8% back, my percentage is up to 12.8% savings on a 17 gallon tank. You could do even better if you have a larger tank to fill or are willing to coordinate a two-car fill-up.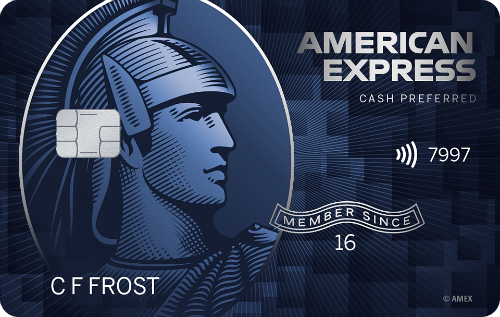 Using Prepaid Cards
The above calculations are for gift cards without a fee, like restaurants or Disney. If you decide to clip the other coupon and get the Visa or Mastercard prepaid card, the activation fee will eat into your profit a bit. Plus, the ones I've purchased at Kroger are not as versatile as the MetaBank ones you'll find at other stores. For example, one way I use prepaid cards is to purchase money orders at Walmart instead of writing checks in order to earn 5x or 6% rewards on all of my spending. Only the Visa cards issued through MetaBank are PIN-enabled and work at the Walmart register as a debit card. Kroger-branded cards as well as Mastercards have problems for some reason.
Kroger Brands
Be sure to clip the coupon to your account and use your number or card at the register to get the rewards properly credited. If you're not sure which stores are owned by Kroger in your area, take a look below. You can find this clickable image here if you scroll to the bottom of the page.

My Strategy
I usually like to go easy on a deal like this because we don't really use that much fuel in our day to day budget. However, I think I will probably buy at least $500 in gift cards, giving me $1.00 off twice, maybe even more, because if I wait until Saturday or Sunday, I'll have all the way until the end of March to use them since they won't expire for two full months. That way, we can use them on our trip to Disneyland for Spring Break!