301/365 This post contains affiliate links. If you use them, I may receive a small commission, which helps support me in bringing these great deals to you, so "Thanks!"
Starting today, Best Buy is having their Black Friday in July sale through Saturday, July 27, 2019. You can really maximize this sale by stacking discounts from Swagbucks, Amex, and Best Buy Rewards.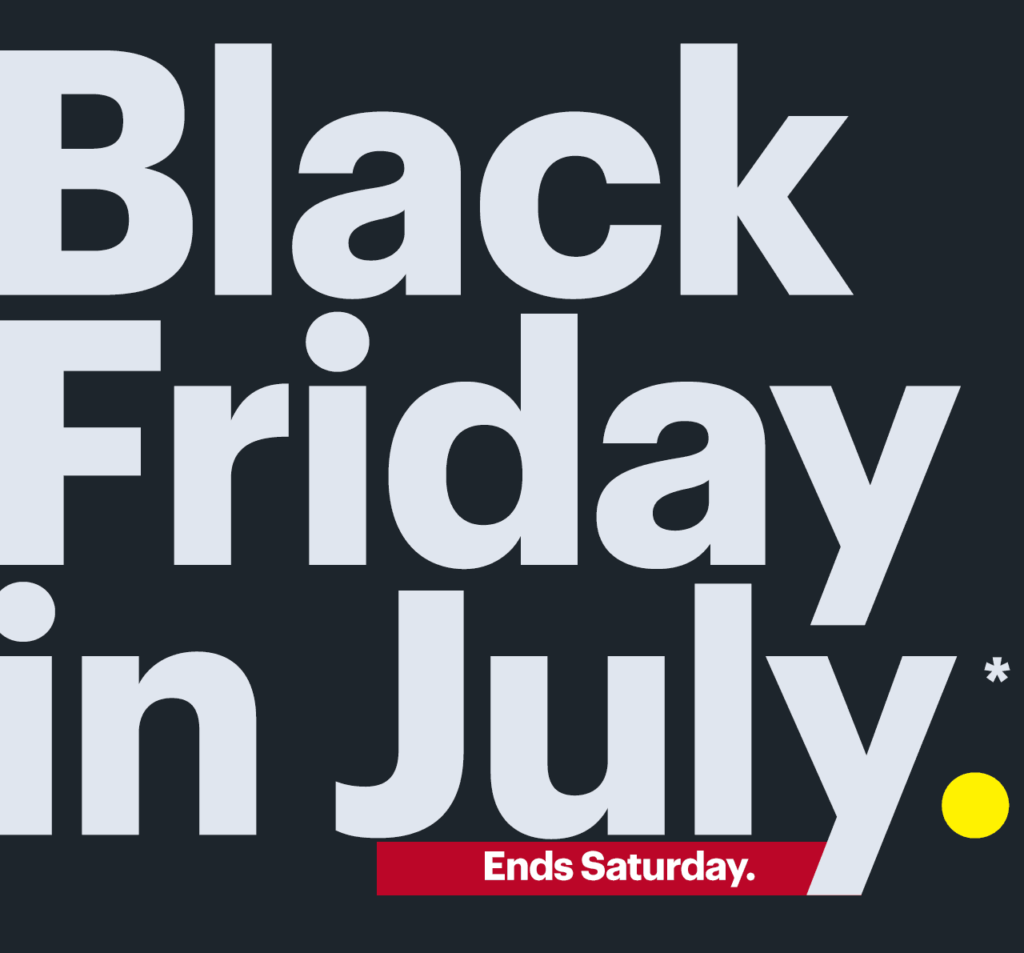 You can earn regular Shop SB and bonus SB at Best Buy either in store or online for items featured in the Best Buy weekly ad. Check out this post for detailed information about how to get bonus SB from Swagbucks at Best Buy in the store. You just need to either print out your QR code or save it to your phone, so check the post on how to get your code. Right now, Swagbucks is paying 3 SB per dollar spent at Best Buy! While that's not the best I've seen (5%), it's more than the 2% they normally pay.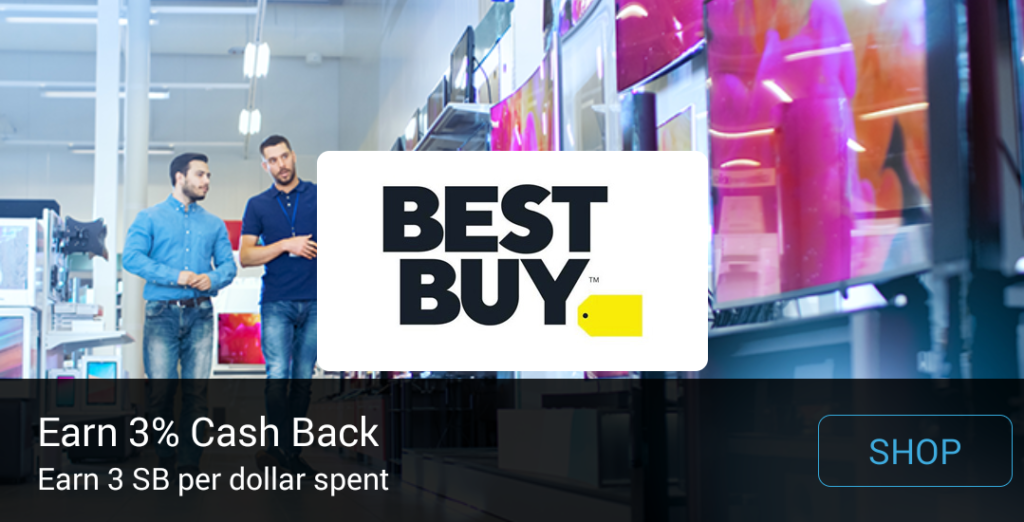 Amex Offers
We have three different American Express cards in our household. One of them, Bryan's American Express Blue Cash Preferred Card, has an Offer for $25 off a $250 purchase. I would rather use an Ultimate Rewards earning card at a store like Best Buy since it doesn't have a category bonus, but that is $25 off, so I'll take it!

Best Buy Rewards
Best Buy offers a tiered rewards program that is free to join. You move up in the tiers once you reach certain spending levels. As I found out this year, you can enjoy your highest tier earned for the full next year, and then maintain that level for the next year by spending the same amount in the current year. For example, by the end of the year last year, I had spent at least $3500 at Best Buy (mostly on Disney gift cards), so I am an ElitePlus member. Now, for every purchase I make this year, I earn 2.5% back in rewards on that purchase. Base members earn 1%, while Elite members earn 2% starting at $1500 in purchases for the year. Elite members also get special access to sales and discounted prices. It pays to sign up and shop at Best Buy!

Using Best Buy Rewards Points
Your transactions will sit pending for 15 days, so you won't be able to use your points right away. Once you earn 250 points, you can cash them out to certificates in $5 increments. Elite members can bank their points, while regular members will get them auto-issued which attaches an expiry date. Unfortunately, you can't use your reward certificates on gift cards anymore, but Best Buy sells all kinds of fun things, so I'm not too worried about not being able to use them.
Stacking Discounts
Since my Amex Offer is $250, I'll use that for an example purchase, making sure I don't figure tax in any minimum spending requirements. Straight off, I'll earn a $25 statement credit from Amex. Next up is Swagbucks. The Shop bonus is tiered, with purchases totalling $100-$499 earning 750 SB, or $7.50. Then the regular cash back pays 3 SB per dollar, so that would be another 750 SB or $7.50. Lastly, I would earn $6.25 in Best Buy Rewards with my ElitePlus status. In total, that's $46.25 off a purchase of $250 or 18.5%.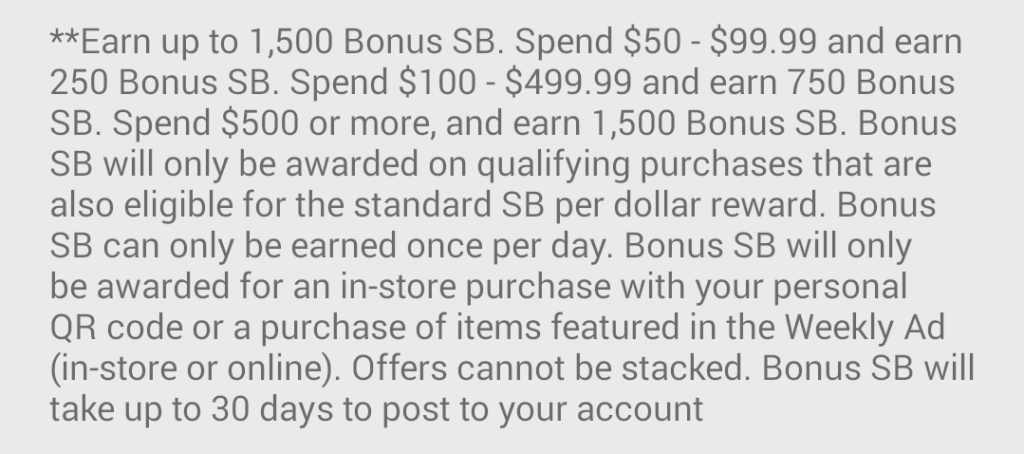 My Sweet Spot
I actually have a purchase to make at Best Buy this weekend. Our washer has been on the fritz and has finally bit the dust. This looks like a perfect opportunity to stack up those rewards. I found one that fits our needs, and is over $150 off the sale price for Elite Best Buy Rewards members! My math should look something like this. $539.99 Member Only sale price, which puts me over the $250 spending threshold for Amex, plus into the $500 tier for the Swagbucks bonus of 1500 SB. I have a $5 reward in my Best Buy account, plus I'll get 2.5% back in Best Buy Rewards and 3% cash back from Swagbucks. Without tax, my new washer should come in around $460 instead of the $810 list price. Not too shabby!