165/365
There's a new Swago live on Swagbucks today. It's a Shop Swago, so no Spin & Win, but you can earn some bonus SB just by clicking through to stores and doing a couple of easy activities.
Go for the Perimeter
This round, I am going to submit for the perimeter pattern this time since I am not interested in spending $50 on gift cards. This should be quite easy, especially if you play SwagbucksLIVE (formerly SwagIQ) and find a good Discover offer. There's one on the Discover page with a picture of piggy banks that is an easy 2 SBs for printing coupons. Your printer paper and ink are probably worth more than 2 SB, so either cancel the print job or send it to a PDF instead of actually printing all 70-something coupons.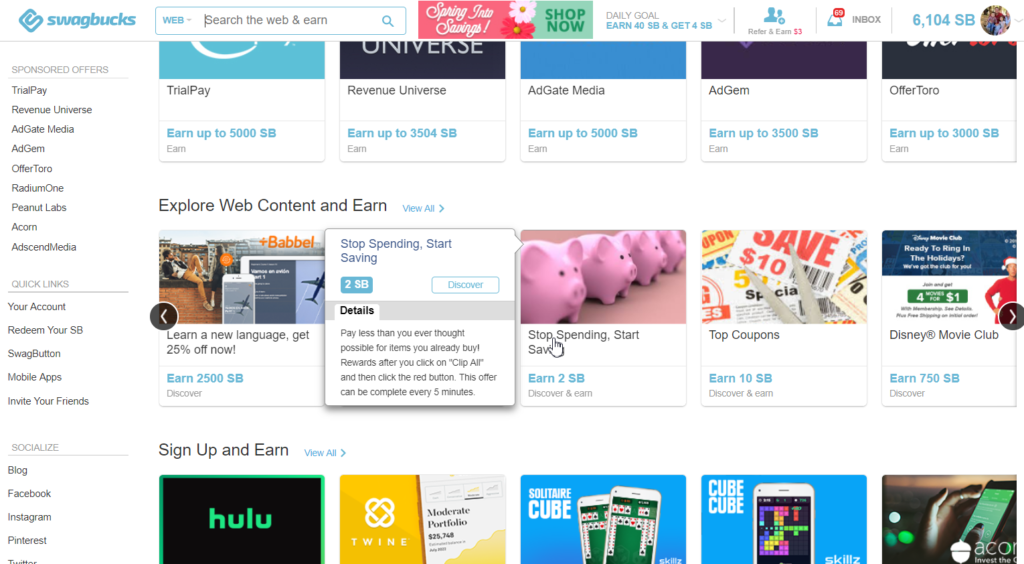 MyGiftCardsPlus
If you choose to complete this square, be sure to do so early in the week to allow the transaction to process. I will probably skip this square since I have enough gift cards and they are not offering enough of a bonus to make it worth it to me this time around.
Join Swagbucks, Already!
If you haven't joined Swagbucks, please use my referral link on the banner below. I sincerely appreciate it!
You Can Get Free Gift Cards For Shopping, Searching and Discovering What's Online at Swagbucks.com