Day 81/365
Disney Movie Insiders seems to be trying to redeem themselves by coming out with a holiday promotion where they are giving away points each day from now until New Year's Day. It's not Holiday Surprise Spectacular, mind you, but it's better than nothing!
Merry & Bright Delights
This year's holiday promotion is dubbed "Merry & Bright Delights," and consists of a new code to enter into your Disney Movie Insiders account each day, starting yesterday and concluding on New Year's Day. Both of the codes that are live today are worth five points each.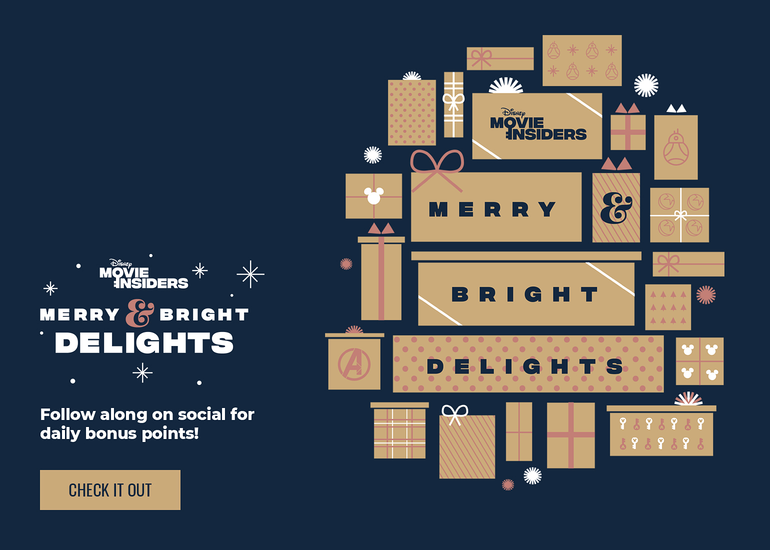 Better Than Nothing
I wasn't expecting much this year with the new (and not improved) Disney Movie Insiders. (Check out my article reviewing the new site here, and my experience uploading tickets here.) Last year, the Holiday Surprise Spectacular started even before December, running every weekday, but only through Christmas. Codes were varying in point value, with some bonus codes given out during the game, and as points for playing the Challenge games. It was much more fun since you didn't know what was going to be in the next package each day, except that Mondays always held Challenge games.
Finding the Codes
Codes shouldn't be too hard to find. DMI will be posting them on Facebook, Instagram, and Twitter. Plus, if you received an email about the promotion yesterday, you can open it each day to reveal that day's code (or catch up if you missed a few) since it's programmed to react in real time.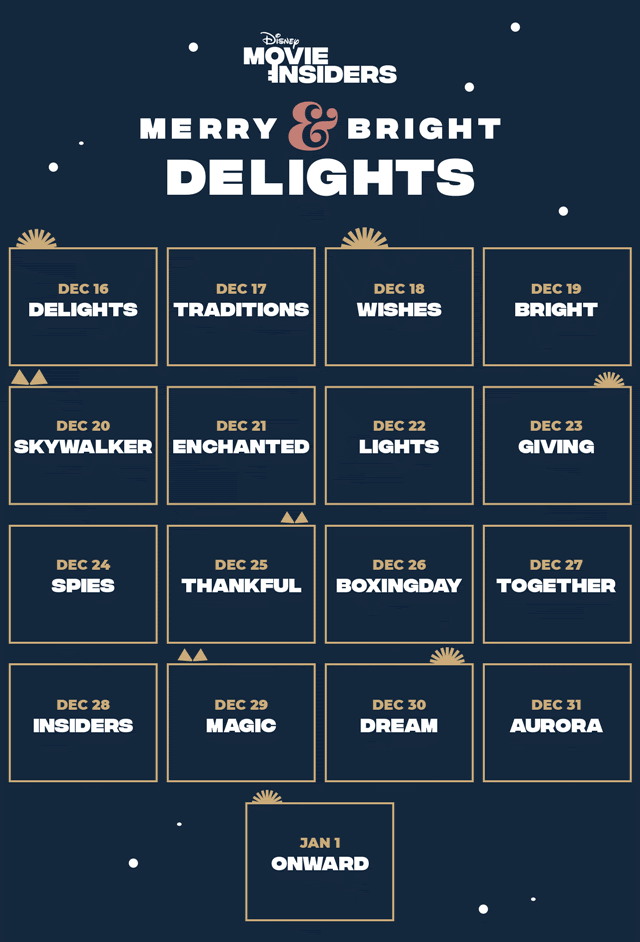 17 Days of Christmas?
If you enter all of the codes (and they stay at five points each), you should end up with 85 extra points in your account. Make sure you enter all of the codes by January 2, 2020. Who knows, maybe they will have some larger point values hidden in there? Maybe that's what the boxes with each studio's logo hold. We can only hope that they actually reward us for paying attention!