361/365
Isn't it lovely when the stars align? Or when two of your favorite things come together to save you money? That's right! shopDisney is having a sale on their costumes, and today only, Rakuten has shopDisney and other stores on sale with 10% cash back!
Halloween On Sale
shopDisney makes the best costumes. We have several from there, and they are not the flimsy ones from Spirit Halloween or Party City. Of course, they can be pricier, so every little bit helps, like 20% off! You do need to buy at least $60 worth of costumes and accessories, but I'm sure that won't be hard to do! This sale is good through Friday, September 27, 2019.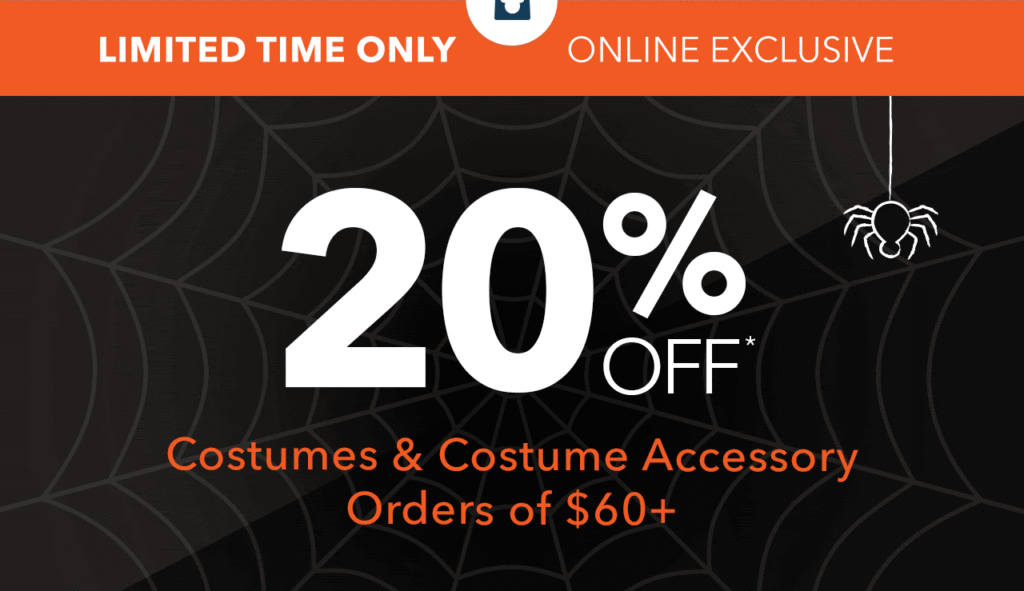 Stack Your Savings
Before you go to shopDisney, head to Rakuten first. Click through to shopDisney from there to earn your 10% cash back. Make sure you make your purchase today, since the 10% cash back is only good through midnight tonight, September 23, 2019. You might take a quick peek at Cashback Monitor to make sure that Rakuten is paying the highest cash back, but as of this morning, it was. If you are not a member of Rakuten, click the link to use my referral to sign up.
Click on the Sale Tab
While you're at shopDisney, plan to peruse the sale section to see if there are any discounted items that you can use. I like to get shirts and things for our trips ahead of time so that we have themed outfits to wear and aren't tempted to buy clothing in the parks. I will also let the kids look through the sale items to see if there are any toys they want to buy with their own money. The easiest way to do this is to sort the page by price (low to high) in order to see the deepest discounts first. By the time I get to the ridiculously priced merch, I just shut it down!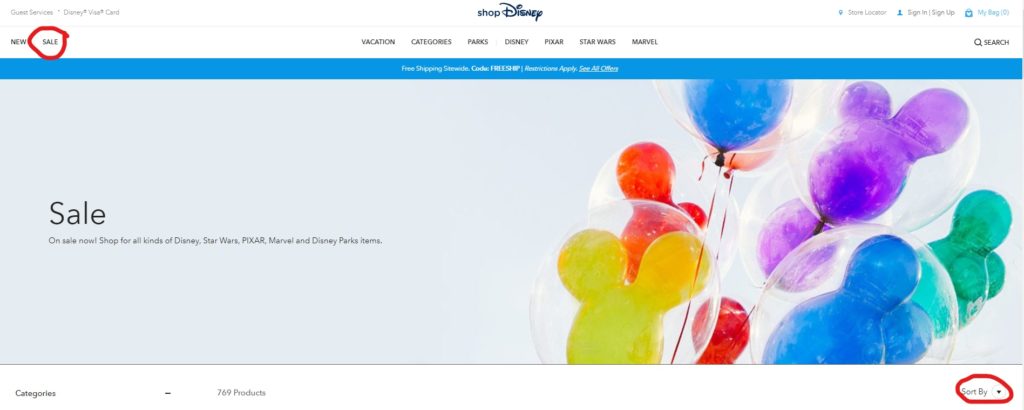 Get 10% Off
If you use your Chase Disney Visa or Debit card to pay, you can get 10% off your purchase on non sale items only. Just use the code DRVCMEMBER at checkout. Don't forget, you can also use your Disney gift cards at shopDisney, so hopefully you can do even better than 10% off with your Chase Disney Visa. If you don't have enough on one card, you can always combine them at DisneyGiftCard.com.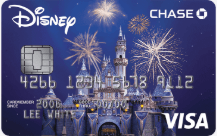 SHIPMAGIC
You'll need at least a $75 order to get free shipping, (code: SHIPMAGIC), so hopefully you'll have enough in your cart for that minimum since shipping can be an expensive and insidious expense. I always have things leftover from the last order in my cart since I usually only order the minimum, or from a sale that I clicked on but never ordered. It gives me a good starting point for next time, and then I move things I'm not getting this time into the Saved for Later section. If you're buying costumes, you'll only need a few dollars more than the minimum of $60 to get free shipping at $75!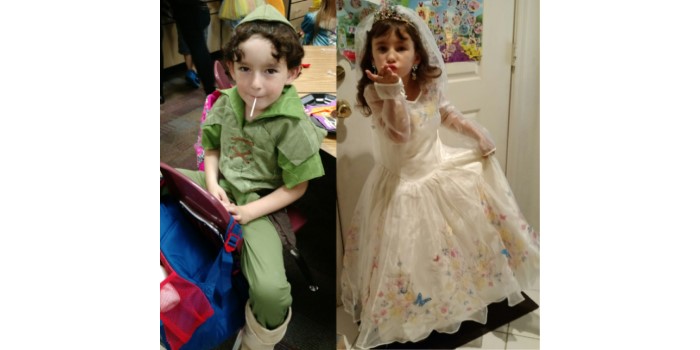 Happy Halloween
I can't believe how extensive the Halloween Shop has gotten on shopDisney! They even have a selection for adults, which we need now that Maggie has aged out of the kids' sizes, and Carter is right behind her!