292/365 The links contained in this article may earn me a bonus if you use them. For that, I thank you for supporting my site!
Local Staples stores are hosting Back to School Block Parties with special activities and a 20% off coupon. Read below to find out more.
Party Dates Vary By Region
Each region will host parties on different weekends depending on when the surrounding districts head back to school. You can check here to find out when your local Staples store will host their Back to School Block Party.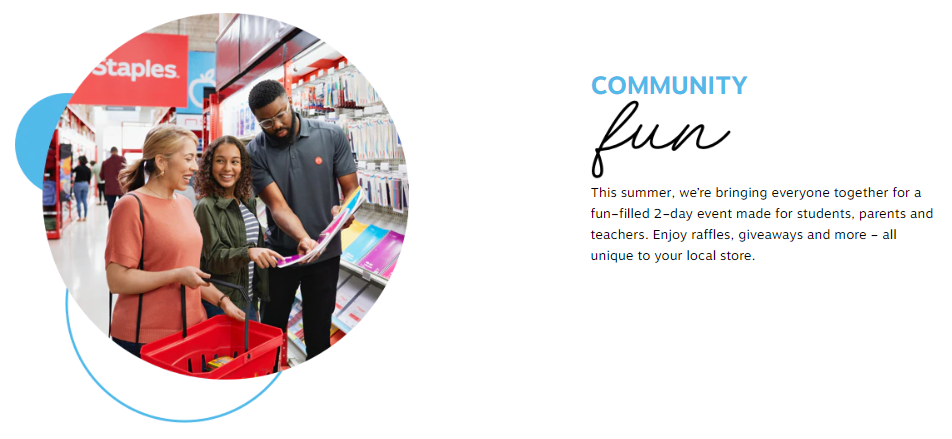 Earn Ultimate Rewards for Travel
I use my Chase Ink Business Plus to get 5x Chase Ultimate Rewards at office supply stores. While Chase no longer offers this card, you could use my referral to get the Business Preferred (which does not get 5x at office supply stores), and then downgrade to the no annual fee Business Cash (which does get 5x at office supply stores), as long as you have another premium Chase card, like Chase Sapphire Preferred or Reserve to use your Ultimate Rewards for travel. You can transfer your points to partners like Hyatt and Southwest (my favorites) or book travel directly and use your points to pay. Click here to read my article about utilizing Chase Ultimate Rewards to create a strategic spending plan.

Party This Weekend
In the Phoenix area, the Block Parties are going on this weekend, Saturday and Sunday, July 20-21. This is perfect timing for school to start on August 7 in our district. We've gotten several coupons from Staples this back to school season, so we've done a lot of our shopping there so far. However, instead of doing all of the shopping in one go, I'll just spend up to the limit of the coupon, ie $5 worth of merchandise for a $5 off coupon. Since they keep sending me more coupons, I'll keep going back!