291/365
There's one more Disney Challenge just waiting for you to play and collect your five points on Disney Movie Rewards. Play today!
Play Disney Trivia
The Disney Challenge is chock-full of fun Disney trivia, mostly about Disney movies, but mixed in with Parks trivia as well. There are four multiple choice questions, and then four questions with rotating cards to pick three correct answers from for each questions. No matter how many questions you answer correctly, you earn five points just for playing. If you can get a top score, you are entered to win 50 bonus points!
Redeem for Gift Cards
Once you have enough points, you can redeem them for fun gift cards. I'm running out of room to store all of them on disneygiftcard.com since you can only have 5 at a time! I'm actually going to have to prioritize my favorite designs. I really hope the next time I redeem, they have new plastic cards, but I'm thinking that they must be getting away from plastic cards and offering mostly egift cards.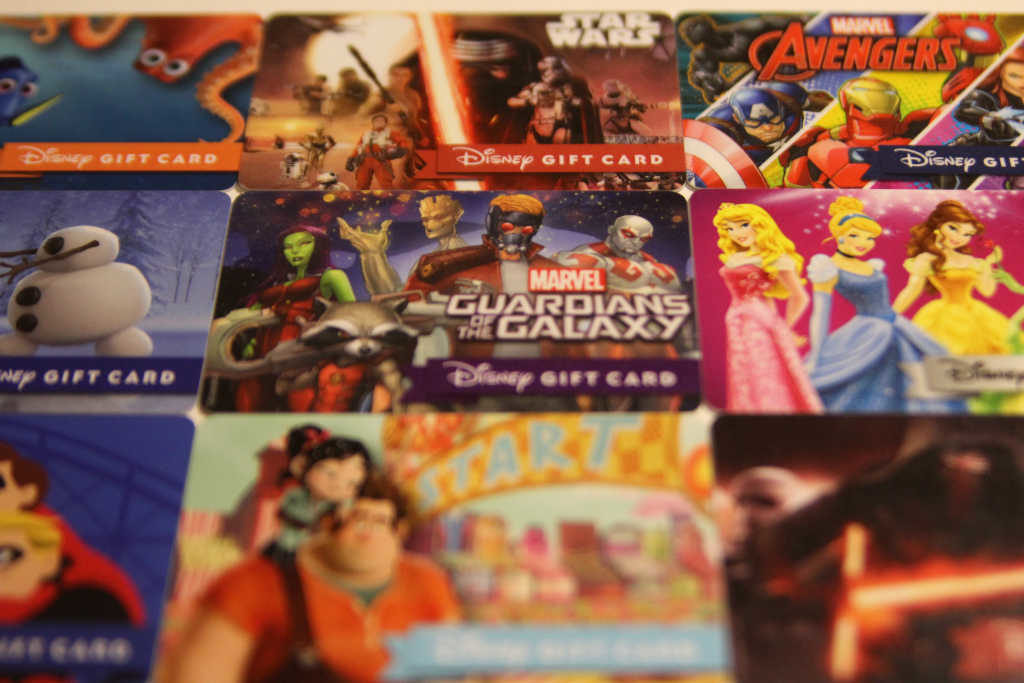 Earn More Points
If you need more points to pad your account and score a free gift card, here are some ways you can earn more:
Link your other accounts like Atom, Fandango, and Regal, even if you don't use them
Enter codes from any Disney/Star Wars/Marvel movies you own or buy
Upload tickets or link to a ticket broker like Atom or Fandango to earn points on movies you see in the theater
Look for a bonus code in a monthly email from Disney Movie Rewards
Play the Disney Challenge twice per month starting the first and third Mondays of each month
Play the Marvel Challenge starting on the first of each month
Look out for opportunities for bonus codes
Summer of Disney Continues
This has been a great summer for Disney/Marvel/Pixar movies. I have our tickets to Toy Story 4 and Avengers: Endgame re-release to enter, and we are looking forward to seeing Lion King on July 19. Sadly, Sony owns Spider-Man, so that movie doesn't qualify for Disney Movie Rewards.