Day 8/365
Target Circle is rolling out to the rest of the country starting tomorrow, October 6, 2019. Since Phoenix was a test market, I've had the chance to try out this program for the past eight months, and I have to say, it's a winner!

Program Overview
There are a few components that set this program apart. First off, you get a 1% reward on purchases. Second, you earn votes to apply toward community nonprofits. The last component is specialized deals on items that you tend to buy more often, plus early access to sales.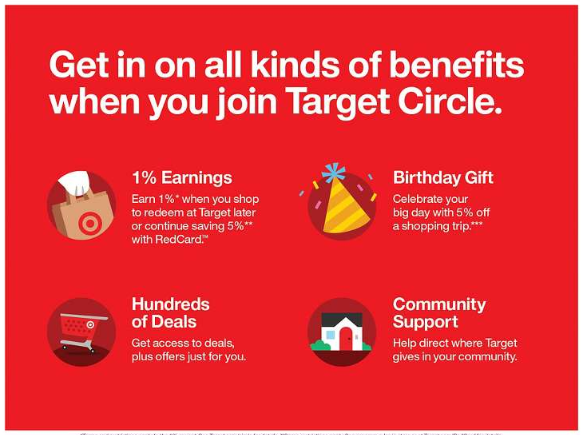 Earn 1% Back
You can earn 1% to use on a future purchase or let your rewards build up in your account to use all at once. Your earnings will be transferred to a Target gift card in your Wallet on the Target app. If you have the Target REDcard, you'll have to choose between getting 1% on Circle by using an alternate form of payment, or using your REDcard for 5% off your purchase. This works perfectly for me because I usually use gift cards at Target that I've gotten at office supply stores for 5x Chase Ultimate Rewards or from Target's annual 10% off gift card sale.

Earn Votes for Local Nonprofits
An unique feature of this program is that you get to direct Target to divvy up their charitable giving to local organizations. I love this part of the program. However, I usually end up just splitting my votes among all of the nonprofits because they all do good work. The organizations rotate as well so that Target can help more charities do the most good in your community.

Get Specialized Deals and Early Access
Target is discontinuing its Cartwheel program and rolling it right into Circle. While all of the deals on Cartwheel are open to every shopper, Target touts Circle as a more personalized experience; I imagine it's much like just for U from Safeway/Albertsons. So say you buy dog food a lot at Target like we do. The next time you shop in the store, you might have an extra coupon for dog food, or a specialized price on your favorite brand. I love this aspect of the Safeway program and frequently get great prices on the things we buy the most.

Birthday Gift
One feature of the program that Target has advertised is a gift on your birthday. I put my birthday into my Circle account when I signed up in February, my birthday is in March, and I did not receive an email with a gift. Perhaps that part of the program wasn't active in beta mode. Now I'm wondering where my gift went, and I'm anxiously awaiting my next birthday to see what my gift from Target turns out to be!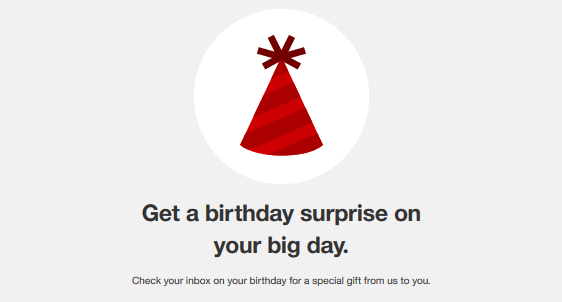 Three Ways To Sign Up
There are three ways to sign up for Target Circle.
Sign up on the Target app
Go to Target Circle on your desktop or mobile device
Sign up in the store with your phone number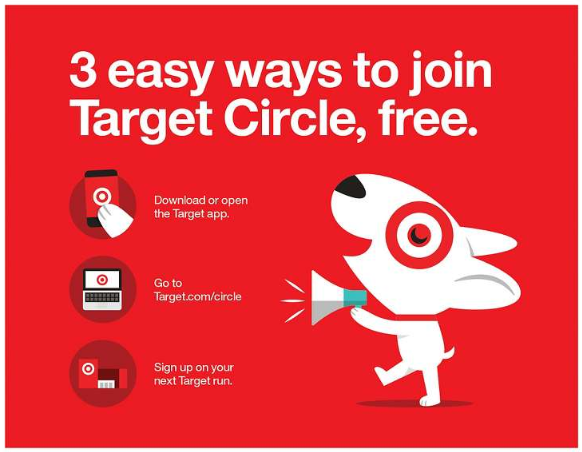 Circle Kicks Off With 15% Off Movies And Books
Starting tomorrow, you can use your brand new Circle account to get 15% off movies and books this week at Target. You just need to join Circle and select the promotion in your Target app in the Wallet section or online in your account. 15% off will not apply to newly released movies, so don't try to use this discount on Spider-Man: Far From Home or Toy Story 4!

Using Target Circle
If you've been using Cartwheel at Target, Circle is even easier to use. You just need to have the cashier scan the barcode on your Target app, or give the cashier your phone number. My kids love to scan the barcode when we use the self-checkout aisle, and I'm sure those registers also have a way to input your phone number if that's how you need to access your Target account. To use your earnings, you just need to go into the Wallet section of the app and select the Target gift card with your Circle earnings as your method of payment.
Why Wouldn't You Use Target Circle?
This program is a no-brainer, especially if you shop at Target a lot like we do. 1% is not a lot, but it will add up over time, especially if you pair it with buying Target gift cards at office supply stores. Since the program started in February, we've gotten $12.95 back in total, and that's with sometimes using the REDcard in a pinch. That's a lot of shopping at Target!