327/365 This post contains affiliate links. Thank you for supporting this blog by using them!
Today, August 20, 2019, you can enjoy free shipping without a minimum purchase at shopDisney. This is a great opportunity to get some things for an upcoming trip or just for fun without having to worry about meeting the usual $75 minimum for free shipping.
Cashback Portal
Always begin any online shopping at a cashback portal. One quick look at Cashback Monitor tells me that TopCashBack and Ebates/Rakuten have the best percentage today at shopDisney with 3% back each, so you can choose which one you prefer. I love TopCashBack's payout options, since you can increase your payout by collecting it in the form of a gift card at a higher percentage.
Click on the Sale Tab
I plan to peruse the sale section on shopDisney to see if there are any discounted items that we can use. I like to get shirts and things for our trips ahead of time so that we have themed outfits to wear and aren't tempted to buy clothing in the parks. I will also let the kids look through the sale items to see if there are any toys they want to spend their own money on. The easiest way to do this is to sort the page by price (low to high) in order to see the deepest discounts first. By the time I get to the ridiculously priced merch, I just shut it down!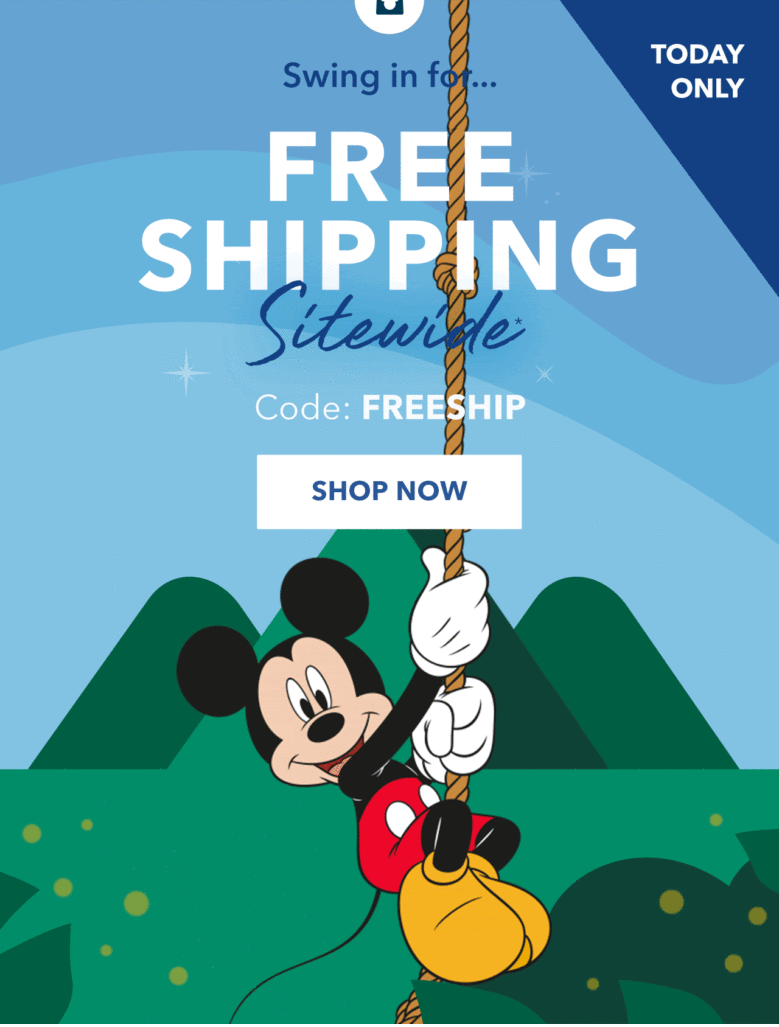 Get 10% Off
If you use your Chase Disney Visa or Debit card, you can get 10% off your purchase. Just use the code DRVCMEMBER at checkout. I find that I have to play around with the discount codes because the one for the Disney Visa doesn't work with some of the other sales codes. Don't forget, you can use your Disney gift cards at shopDisney as well, so hopefully you can do even better than 10% off! Don't forget to use the code FREESHIP as well!
Oogie Boogie Bash
We are headed to Disneyland next month to kick off our annual passes and attend the new Halloween party, Oogie Boogie Bash. The kids and I were just discussing our costumes this morning, so this might be the right time to get them!