147/365
I've been hard at work on my Swago this morning, so I thought I'd give a quick update for those of you confused by the new board this month.
New Center Activity: SB Local
The center activity is no longer the MyGiftCardsPlus square. Swagbucks has replaced it with Earn SB from SB Local. This is an app that you download to your smartphone or tablet. Once you link a credit or debit card, you can earn SB by visiting a participating merchant and make a purchase with that card.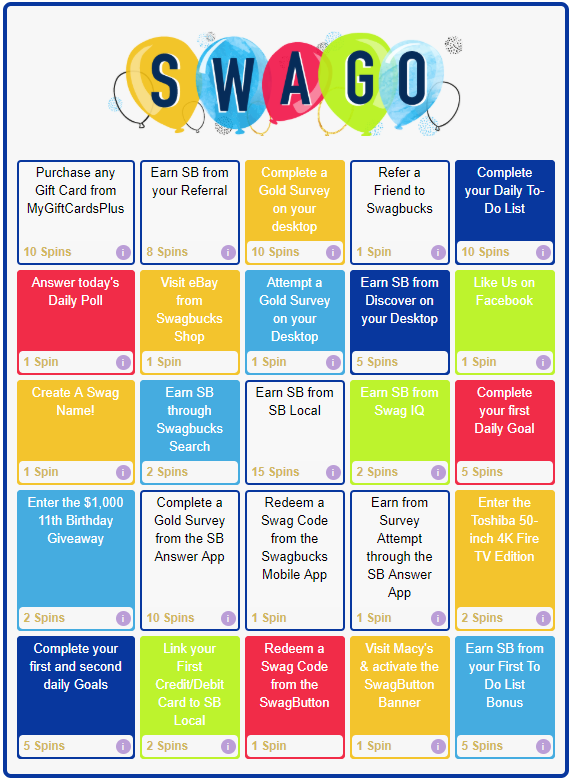 Consider Your Linked Card
That's always a tough one for me because while it is meant to be organic spend, I have so many cards, I may forget which one I entered in the program! In general, I put all of my restaurant purchases on my Chase Sapphire Reserve since that one earns 3x Ultimate Rewards at restaurants, so if my SB Local purchase is at a restaurant, I'm covered. Luckily, the app allows you to enter more than one card, so I can diversify a bit if needed.
SB Local Merchants
There's not a great selection of SB Local merchants in our area. We have a meager collection of pizza joints, Jack in the Box, and a very few truly local places, like a high end neighborhood bar owned by one of the families from the kids' preschool. Since we don't go there very often, I'll probably end up picking up dinner at Pei Wei on my way to work or finally checking out our local Savers.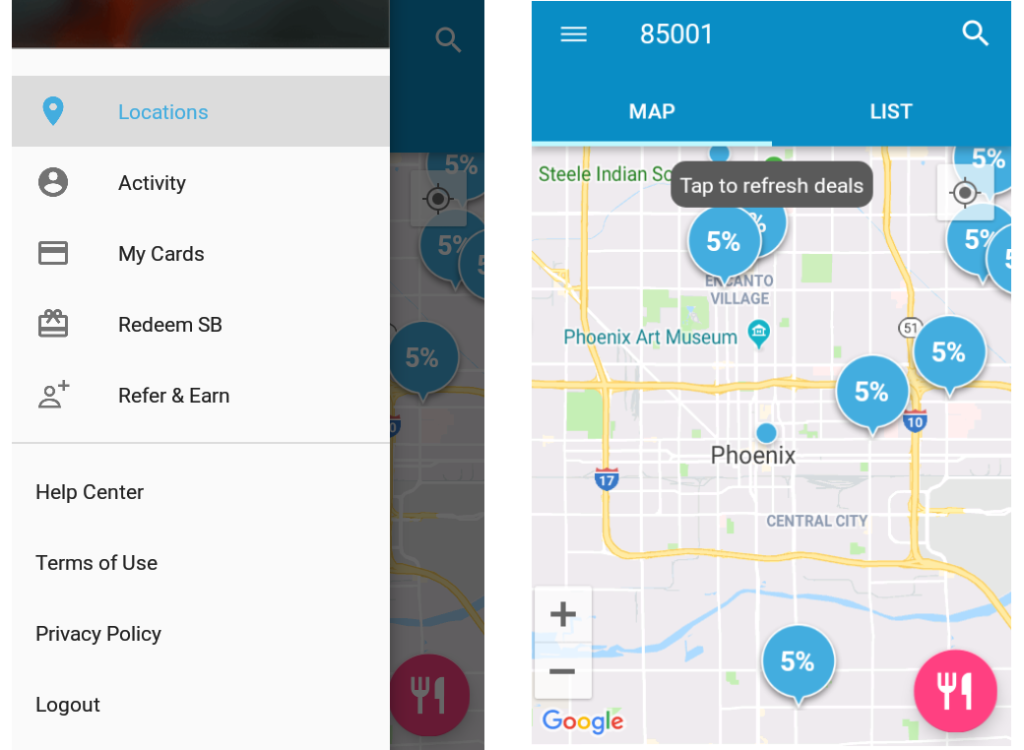 MyGiftCardsPlus
The MyGiftCardsPlus square has moved to the top corner, which is a keystone in most of the higher value redemption patterns, but it has always been in the center. I guess they're mixing it up this time. Luckily, the square says any purchase, so you don't have to buy a $50 card this game. Do this as soon as possible since it may take awhile to process the transaction.
Unbalanced Spinner
Is it just me, or does it bug you that the colors on the spinner are off-balanced? Just put the colors opposite each other for Pete's sake!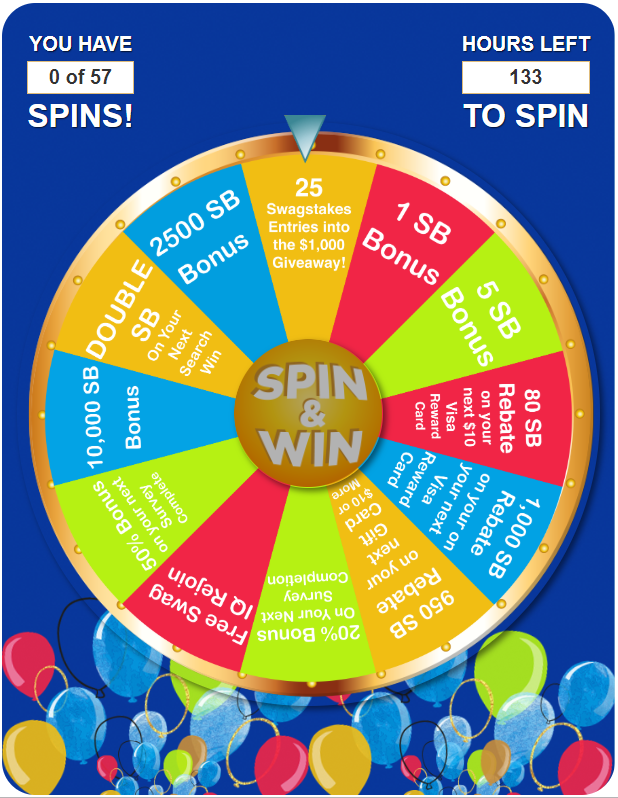 Referral
If you haven't joined Swagbucks yet, please use my referral link to sign up! Once you've signed up, you can find the Swago page on the menu along the left-hand side of the Swagbucks homepage under Contests.

You Can Get Free Gift Cards For Shopping, Searching and Discovering What's Online at Swagbucks.com