91/365
This week, I'd been watching the weather report for snow in Flagstaff, a mountain college town about 100 miles north of Phoenix. Ever since we took the trip to Chico and toured Bryan's alma mater, I've had a hankering to do the same at Northern Arizona University, from which I matriculated.
Watching the Weather
Christmas Day had rain in the forecast, because it has been very warm so far this winter. Usually if there is rain down in Phoenix, it's snowing up in the mountains, but we've had 70° days here in the desert, which means it's too warm for snow, even in the mountains. Finally, the forecast for today and tomorrow showed snow for Flagstaff. Yay! I started searching hotel availability in the wee hours of Christmas Day, beginning with Hyatt, Marriott, and Hilton, for which I have status and points. There are no Hyatts in Flagstaff, and Marriott and Hilton didn't have availability at the properties I wanted.

Chase Ultimate Rewards Travel Portal
So I turned to the Chase Ultimate Rewards travel portal. Lo and behold, the same property I was looking at on the Marriott website was available on the Chase portal! There was another property I was interested in, but it disappeared off the list, and Marriott's SpringHill Suites has an indoor pool and free breakfast. I had to consult with the family and the weather, and we had until the end of Christmas Day to keep or cancel the reservation.
Points Or Cash Or Both
The nightly room price for SpringHill Suites was $269, plus $25 in taxes on the Chase UR travel portal. You can pay either in points or cash, or enter a different number of points to mix the two. I didn't want to use too many points, so I entered 15,000 points and it figured I'd have to pay $69 on my card. If the room had been available, it would have been 35,000 Marriott Rewards points. This is why I love Hyatt. Their properties are priced much lower on points than Marriott. This way, I only had to shell out 15,000 points plus $69 instead of almost $300 or 35,000 points.
Reconsidering
I consulted with the family. Bryan liked the third bed configuration at SpringHill Suites, and the kids were sold on the indoor pool. Then during our Christmas gathering, along comes my brother and his wife to convince us to try the other hotel I was interested in, Little America. Now, when I lived in Flagstaff, this was the pinnacle of hotel stays. You were living in the lap of luxury if you stayed at Little America. It's been on my travel bucket list ever since, and was really pounded in during the semester that I lived in the neighborhood that borders their 500 acres of backwoods. Maybe someday.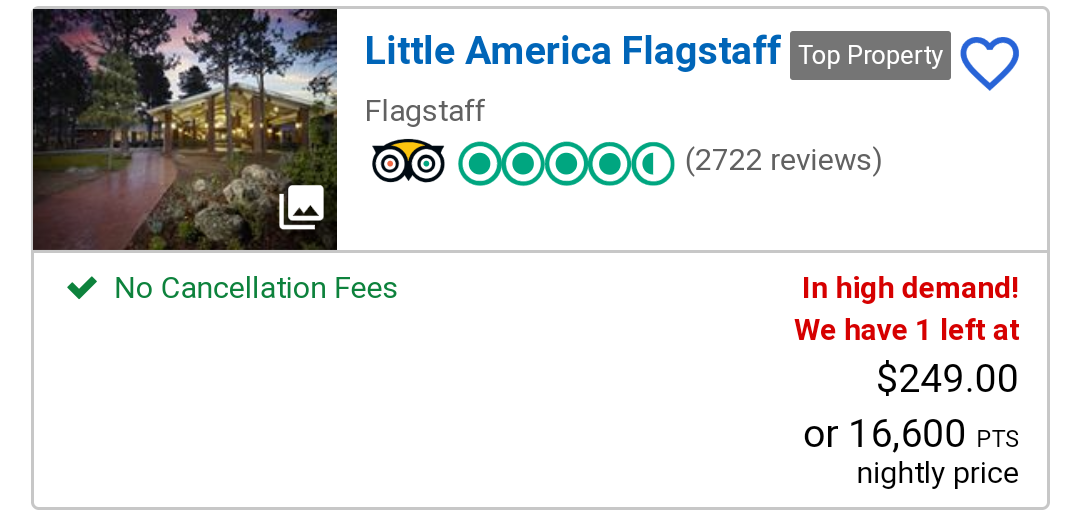 Little America
I told them that it had popped up on the list, and I had considered it, but then it dropped off. Well, I looked again while we were chatting, and there it was! And $30 cheaper than SpringHill Suites! It didn't include breakfast or an indoor pool, but it did have a hot tub, and we could certainly eat breakfast in the room and easily since we were driving. I had just enough time to cancel the SpringHill Suites reservation, and we were on our way to Little America.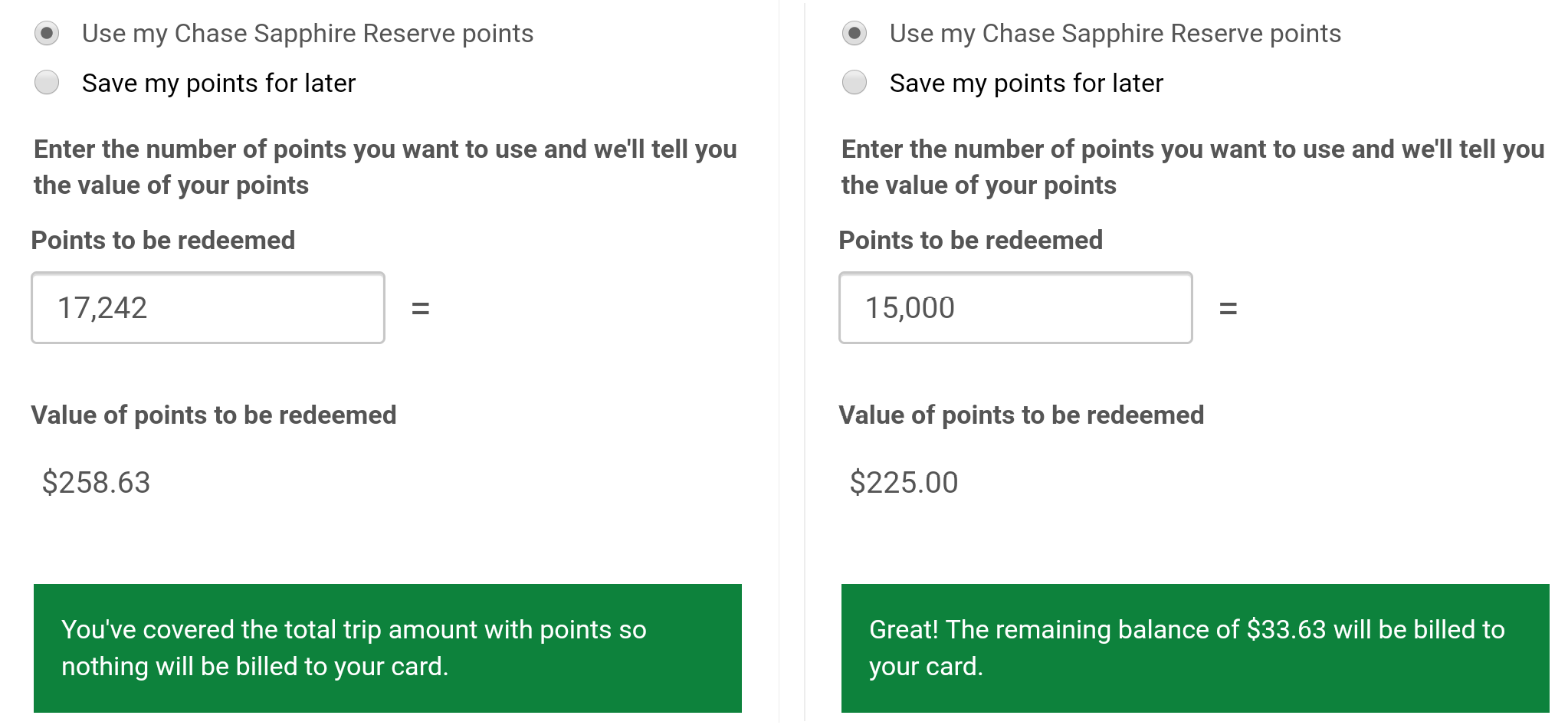 Learn To Say No (Sometimes)
There was a tiny hiccup. Little America hosts the North Pole Experience during the holidays. I looked it up and found out that it would cost the four of us $170 to add this on, and this was for the cheapest price point: weekday, before 4pm. Bryan and I decided that was a little ridiculous. The Polar Express was less expensive, and that's a bonafide train ride. Maybe I'm missing something, but we didn't think it was worth the price. The problem was, the buses pick up right in front of the hotel, so we had to pull up next to them to check in. The kids were a bit disappointed with not getting tickets for it, but they were easily distracted by the snowstorm that hit soon after we arrived!
So for around $30 and the price of lunch and dessert out, we've had a fantastic stay so far. Stay tuned for my full trip report to come!