Day 14/365
When we fly, it's almost always on Southwest. Sometimes I'll find a low fare on American, and we've flown Alaska as well, but Southwest is definitely our favorite airline. Here are some of the reasons why we LUV Southwest!
In This Article
Southwest on Points
Southwest is very easy to fly using points. They are a partner on Chase Ultimate Rewards, which I consider the easiest points to accrue, and their flights are revenue-based, whereas other airlines have fixed point values for their flights. I've gotten flights for as little as 3,000 points and never paid more than 22,000, and that was for flights to/from Costa Rica.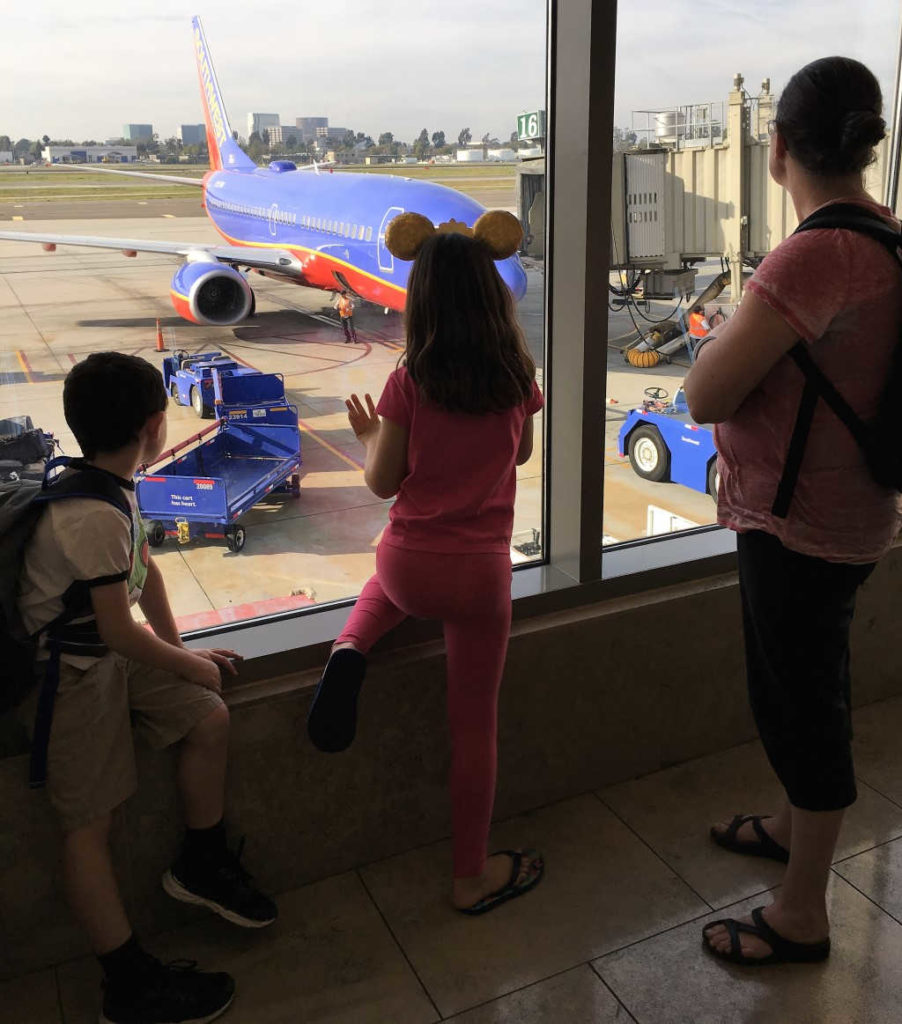 Southwest's Infamous Boarding Procedure
Some people complain about Southwest's boarding procedure, but if that's their only complaint, I'd say it's minimal. When boarding with other airlines, I've experienced gate-crowding so badly that I cannot get myself and the kids through the mob when our group is called. With Southwest, you just line up according to your position. No crowding, no mob. We have always been able to find a row together, especially towards the back of the plane. I'm guessing people don't want to sit so far back because they will be last to get off, but we always seem to get to baggage claim before the bags come down, whether we're first or last off the plane!
Generous Baggage Allowance
Speaking of bags, Southwest allows two per person. For free! We don't take advantage of this fully, just so we're not lugging so much stuff to and from the airport. But we could! Usually, we check the kids' carry-on size suitcases, plus one other big bag. On the way home, I might check another duffle with dirty laundry. This is really a money-saver, too, because I can load the suitcases up with groceries for our trip. I've packed soda, water, pantry items, and even cold-packed coolers in my suitcase! Word of warning, though. TSA almost inevitably opens my bags that have coolers or bottles in them! Another trick is to pack heavy, dense items in a smaller suitcase like a carry-on size, and lighter items in the bigger bag to avoid going over the magical 50 lbs weight limit. I use a luggage scale to avoid surprises at the counter.
Superb Customer Service
The other area where Southwest shines is their customer service. All of their employees seem to love their jobs and show it in their interactions with customers.
Ultra-Flexible Change Policies
They also have the best cancellation and change policies out there. You could literally change or cancel your reservation up to 10 minutes before your flight takes off! Since we fly on points, our points are simply deposited back into our accounts. I had to cancel some reservations from August, and used the travel funds on a trip this month before they were due to expire, which is one year from when they were purchased. Still pretty generous, I'd say.

Always Book One Way Flights
Since flights are so easy to rebook, I always book one way tickets. That way, if a fare for one of the legs goes down, I can rebook at the lower fare and not have to worry about the other flight. That's another great thing about Southwest. Not only can you rebook if your plans change, you can rebook to get a lower fare on the same flight!
Southwest LUV
We've never had a bad experience flying Southwest. Their generous policies, good customer service, and low prices both in cash and on points make them our number one airline!