Day 69/365
In our town, there are two main choices for movie theaters, but I will always choose Harkins, so fierce is my loyalty to them. I feel sorry for people outside of Arizona (plus some other lucky communities in CO, CA, OK, and TX) that they don't have a Harkins nearby.
Cultivating Loyalty
They have worked very hard to gain that loyalty. For many years, they've had a loyalty cup that you can buy for the price of a medium soda, and then bring back for refills for around a dollar the rest of the year. Not only does this appeal to my sense of frugality, but also to my sense of conservation. In addition to the cup, they sold a t-shirt for $20. When you wore the shirt to the movies, you could get a free medium popcorn. Even better, the proceeds from the sale of the shirts went to a local children's charity. Who CAN'T get behind a company like this?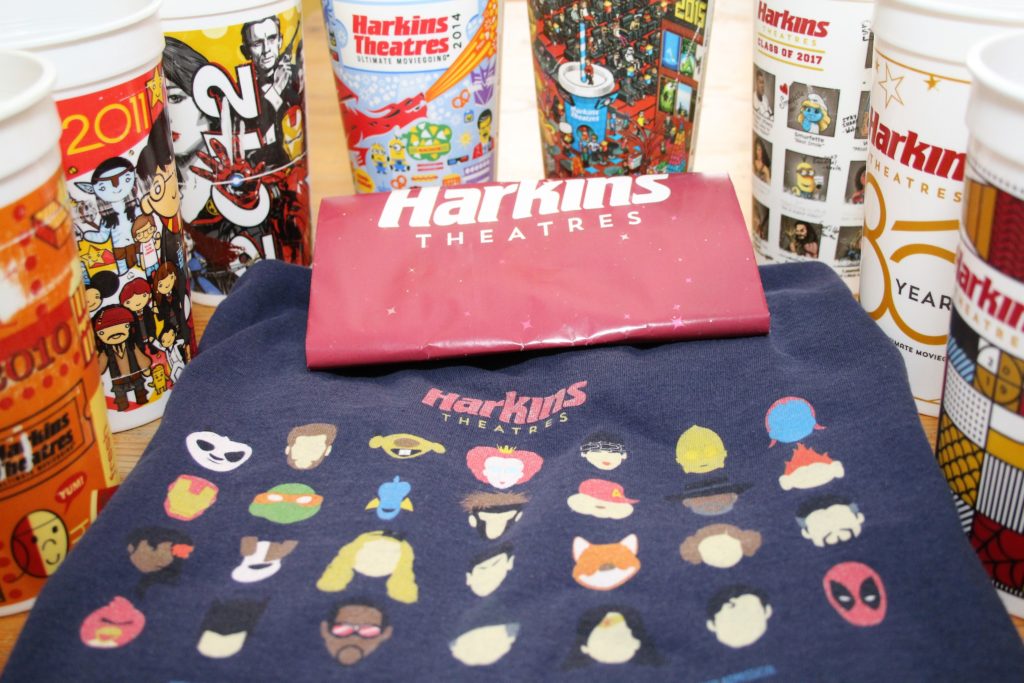 Popcorn Perks
Last year, they replaced the shirts with "Popcorn Perks". For $30 up front, you can get a free medium popcorn every time you go to the theater. They allow you to upgrade to the large for a dollar or extra large for $1.50. Better yet, you can get a free refill on those two sizes. The policy states that it has to be on the same visit, but they don't really enforce that. Since we bring bags back to refill, and we earn a new free popcorn every time we go, we always have extra awards built up in our account. And that includes sharing the popcorn awards with my mom and brothers when they join us for Disney movies, plus getting Bryan his own bag since he likes butter!
Sharing the Popcorn
Sometimes I feel like walking into the lobby and shouting, "You get a free popcorn! And you get a free popcorn. And YOU get a free popcorn!" I actually did that once when I made a friend in line waiting for The Force Awakens. I had brought myself some snacks from home, but my friend started getting hungry, being a poor college student. I gave him one of my free popcorn vouchers to tide him over. He was very grateful, but it was a small gesture on my part since the voucher was one of 10 or more I had in my wallet at the time.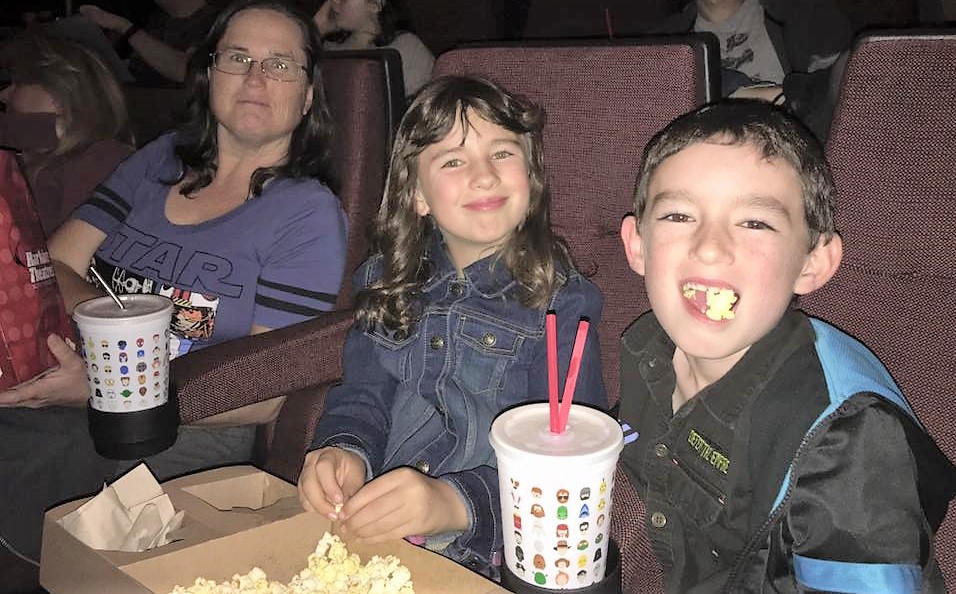 My Harkins Awards
As if that wasn't enough, the free rewards program allows you to redeem a $5 award for every $200 you spend at the movie theater. That doesn't seem like much, but it can add up quickly at the rate of movie tickets these days. Not so much concessions, since we only pay around $4.50-$6.00 for our drink refills and popcorn upgrade each visit, but every little bit helps, right?

Gift Card Sale
Today through December 8, 2019, Harkins has their gift cards on sale, as many retailers do at the moment. If you buy or reload $100 worth of gift cards, you can get a $20 award loaded to your My Harkins Awards account automatically. That's a 20% bonus, and you can earn an unlimited number of $20 bonuses, unlike the last promotion.
20% Bonus on Movies into 2020
The kids and I see every Disney/Marvel/Pixar/Star Wars movie in the theater, plus some Dreamworks thrown in for good measure, and Bryan and I will occasionally see a movie together. There are no less than 10 Disney movies coming out between now and the end of 2020, more if you count the Fox releases. That's a lot of theater-going! You can bet that with a 20% bonus, I'm going to take advantage of this sale for as many of those movies as possible.