Day 16/365
Swagbucks is busy getting us pumped for Halloween with their latest Team Challenge: Zombies vs. Mummies. Which side will you be on?
Join Now
The Team Challenge starts on Monday, October 14, but you can join now to make sure any activities you complete start earning points for your team straight away at midnight! I'm on Team Zombies.
Earn at Least 600 Points
In order to qualify for the Swag Up bonus at the end of the game, you need to earn at least 600 points for your team throughout the week. Unfortunately, team points do not equal SB, but you will earn SB while earning team points. Take a glance at the different activities below to get an idea of how you can earn team points. I usually keep a browser window open to the team page and refresh periodically to see how close I am to 600. Once I hit the threshold, I'll close it and don't have to worry about it again. Heck, you can get halfway to 600 just by playing Swagbucks LIVE this week and visiting 10 of the featured stores on Shop!
Earn Extra SB
The Challenge ends on Friday, October 18, 2019, so make sure you at least hit 600 points by then. Everyone on a team gets a Swag Up bonus, with the winners getting the biggest bonus! This is a great way to boost your SB earning motivation for the week and have some fun competing on a team.
Double Your Fun
This rarely happens, but if you get to it on Monday, you can double dip Team Challenge activities by completing your Spooky Swago board. Some of the activities that count for both are:
Swagbucks LIVE
SB Search
In-Store Shop
Complete Surveys
MyGiftCardsPlus purchase (though that may not credit in time before Swago ends)
Redeem Swag Codes
Complete certain Discover Offers
Watch Videos for your Daily Goal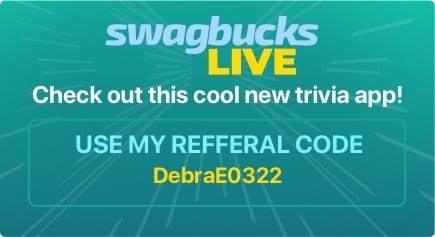 Sign Up with Swagbucks
If you click on one of the referral links in this post, you can sign up for Swagbucks, too. I will get a referral bonus, and you will get a sign-up bonus. Win-win!
You Can Get Free Gift Cards For Shopping, Searching and Discovering What's Online at Swagbucks.com