Day 17/365
You can make some money and earn credit card rewards by buying a Mastercard gift card at Safeway this week. Read on to find out how.
just for U
Go to your just for U or other grocery store account (see below) to find a coupon for $10 off at least $100 in Mastercard gift cards. Usually, this deal is for a pair of $100 gift card for $15 off and $10 off a pair of $50 cards. However, you can still earn $4.05 with this deal, plus any rewards you might earn on the credit card you use. Of course, I will be using our American Express Blue Cash Preferred for 6% cash back at grocery stores.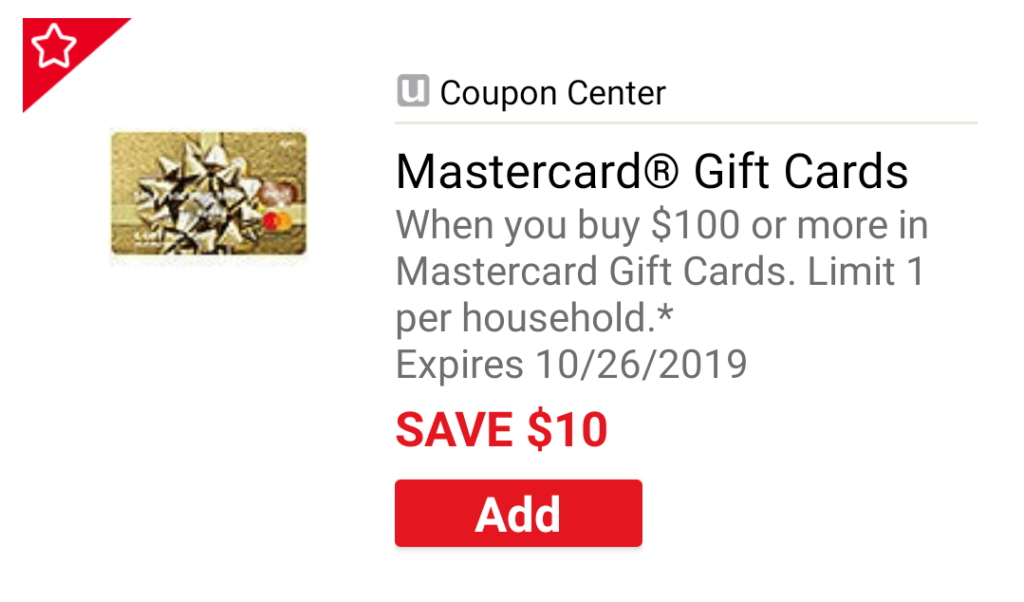 Spending Your New Mastercard
Now that you have made some money and gotten some great rewards on your credit card, what do you do with your gift card? Spend it! Put it in your wallet and pull it out whenever you are at a store that doesn't get rewards on your credit cards. Some great examples from our recent purchases are the dollar store, TJ Maxx, and Walmart. The $100 cards are perfect to use for the Swagbucks deal at Best Buy on Disney gift cards!
Check Your Local Store's Brand
Be sure to clip the coupon to your just for U account and use your number or card at the register to get the discount. If you're not sure which stores are owned by Safeway/Albertsons in your area, take a look below. You can find this clickable image here if you scroll to the bottom of the page.